Glycerin: The Moisturising Skincare Ingredient You Need To Know
Less than 3 minutes / July 13, 2021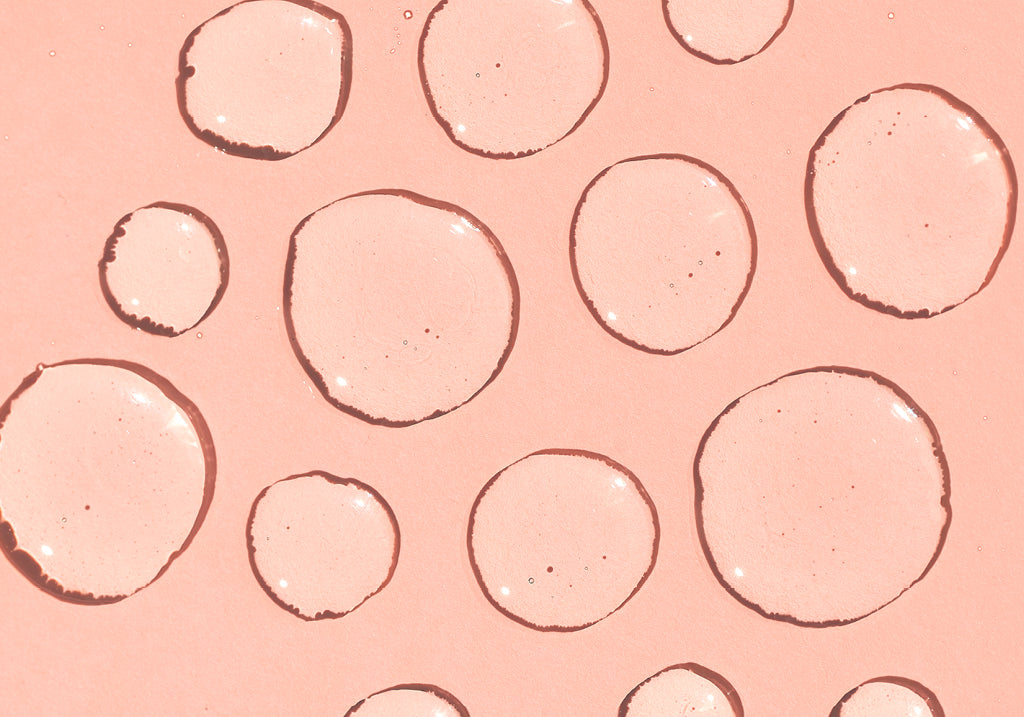 When most people think of their favourite skin care ingredients, they think of the big guns: Retinol! Salicylic acid! Niacinamide! Hyaluronic acid! Vitamin c! Lactic acid! Etc!
Very rarely does anybody mention glycerin. But they should.
Glycerin is the unsung hero of the skincare world. It's a master at moisturising, non-irritating, and despite being frequently used in all kinds of skincare formulations, it's absurdly underrated.
It's time glycerin got the admiration it deserves. So I pestered the Go-To formulations team to give you a deep dive on what makes glycerin so beneficial for skin and why it's worthy of your time and attention.
What is glycerin?
Glycerin is an excellent humectant which absorbs and pulls water towards itself from the air due to its chemical properties.
It's very effective at reducing moisture loss by holding water within the surface layers of the skin, and preventing the skin from drying out.
What are the main benefits of glycerin for the skin?
It moisturises
Skin feeling dry, dehydrated, flaky, tight, or uncomfortable? Glycerin is your guy. It quickly moisturises even very thirsty skin and firmly locks all of that moisture in place to keep your skin hydrated and plump.
It protects
Glycerin protects the skin from dehydration, of course, but it can also help defend your skin barrier and keep it healthy and strong. (Important because a messed up moisture barrier can be a real headache.)
"Glycerin helps to shield skin from environmental sources of irritation by strengthening the skin's barrier. By doing this, glycerin improves the skin's resiliency and youthful look," explains Mercedes Nunez, Go-To Junior Formulations Chemist.
It leaves skin silky smooth
"Working with emollients and oils, [glycerin] makes the skin feel soft and supple," says Mercedes. So basically all that moisture and hydration means you'll also be rewarded with ultra soft skin. Nice.
What is glycerin used for in skincare?
"[Glycerin] enhances the penetration of other ingredients into the skin's upper layers. When skin is hydrated, ingredients are able to penetrate the skin easier." And that doesn't just go for the other ingredients within the same formulation, glycerin will assist any products/ingredients you follow with to do their best work.
"With glycerins ability to absorb water from the air, it helps keep the skin moistened, allowing for enhanced penetration of other ingredients within the same formula/product or any other formula/product that is applied," explains Mercedes. Which means not only will glycerin thoroughly moisturise, soften, protect and replenish your skin, it also assists any other products you follow with to do their job.
Which skin types can use glycerin?
More good news! Glycerin is one of those unicorn ingredients that works for everyone. "Glycerin has been found to mimic the skin's natural moisturising factors, which makes it compatible with all skin types," says Mercedes.
And given that it's such an excellent hydrator it's especially beneficial for dehydrated or mature skin types, as well as anyone trying to fight off w
inter skin
.