All Of The Ways Vitamin C Benefits The Skin
Ailish Ryan
Less than 3 minutes / August 25, 2021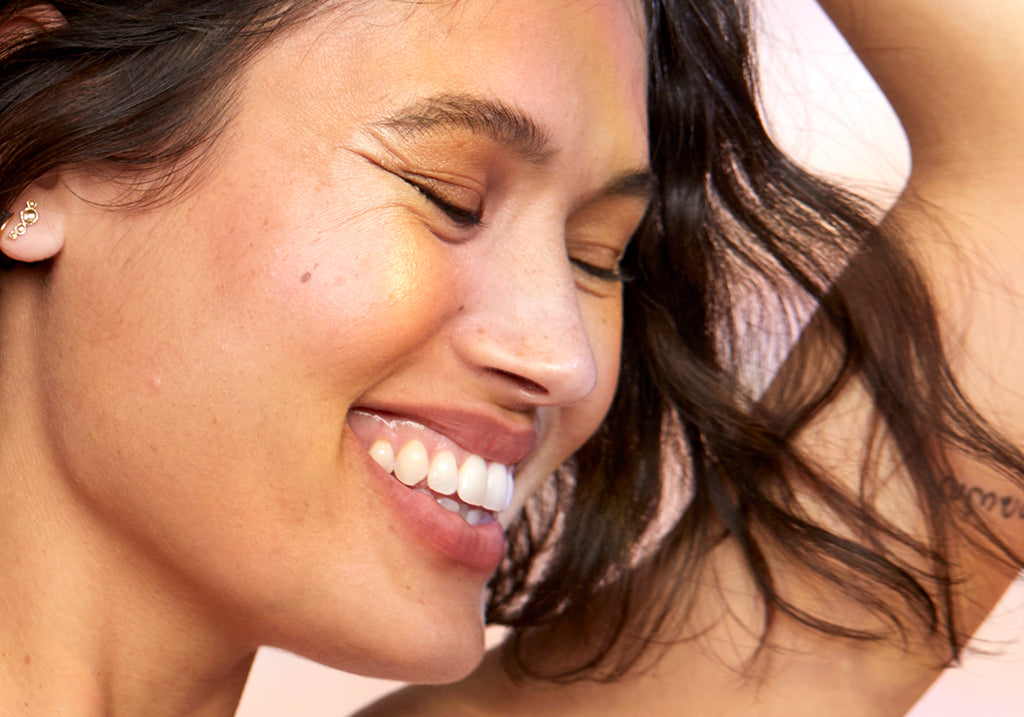 Vitamin c serums, creams, and masks are absurdly popular in the skincare world, and for good reason: They work.
Vitamin c is a potent antioxidant. It's been thoroughly researched and proven to be a multi-tasking, over-achieving ingredient that works wonders on the skin. It defends the skin from free radicals, which are infamous for wreaking havoc on skin cells and causing premature ageing. Free radicals are things like UV rays, smoke, environmental pollutants, and so on.
They're annoying and unavoidable, but you can shield your face from their damage. Using antioxidants (ahem, like vitamin c) in your skin line-up will neutralise those free radical pests, and form a happy and healthy truce together with the skin cells.
This is not an invitation to rub orange slices all over your face. (The formulation you use matters.) This is an invitation to read up about one of the beauty world's favourite ingredients and discover what it can do in your skin routine. (Spoiler: A lot.)
Let's get into it!
All Of Vitamin C's Skincare Benefits
It protects
As mentioned, the powerful antioxidant properties in vitamin c protect the skin from free radicals. This means they reduce damage to our skin cells caused by these unwanted external factors. These free radical fighting abilities aid in keeping signs of ageing at bay. It's best used as a part of your morning routine so it can get to work throughout the day. Consistent use of a vitamin c serum provides long-term protection and as a result, proven anti-ageing benefits. Win!
It improves brightness and targets hyperpigmentation
As an antioxidant, vitamin c is also a fantastic skin-brightening ingredient. It targets the skin's melanin production (which causes hyperpigmentation) and aids in reducing and preventing hyperpigmentation from ever even forming. This includes dark spots caused by acne, post-inflammatory pigmentation, scarring from pimples, sun spots and hormonal changes. Over time, this also evens and brightens overall skin tone. Really, vitamin c is just showing off now.
It promotes collagen production
A known overachiever, vitamin c is one of the few ingredients that has been proven to boost collagen production. It does this through its highly acidic nature, stimulating and accelerating the production of collagen and elastin. This is so useful as collagen and elastin are the building blocks of our skin, keeping it bouncy, full, and plump.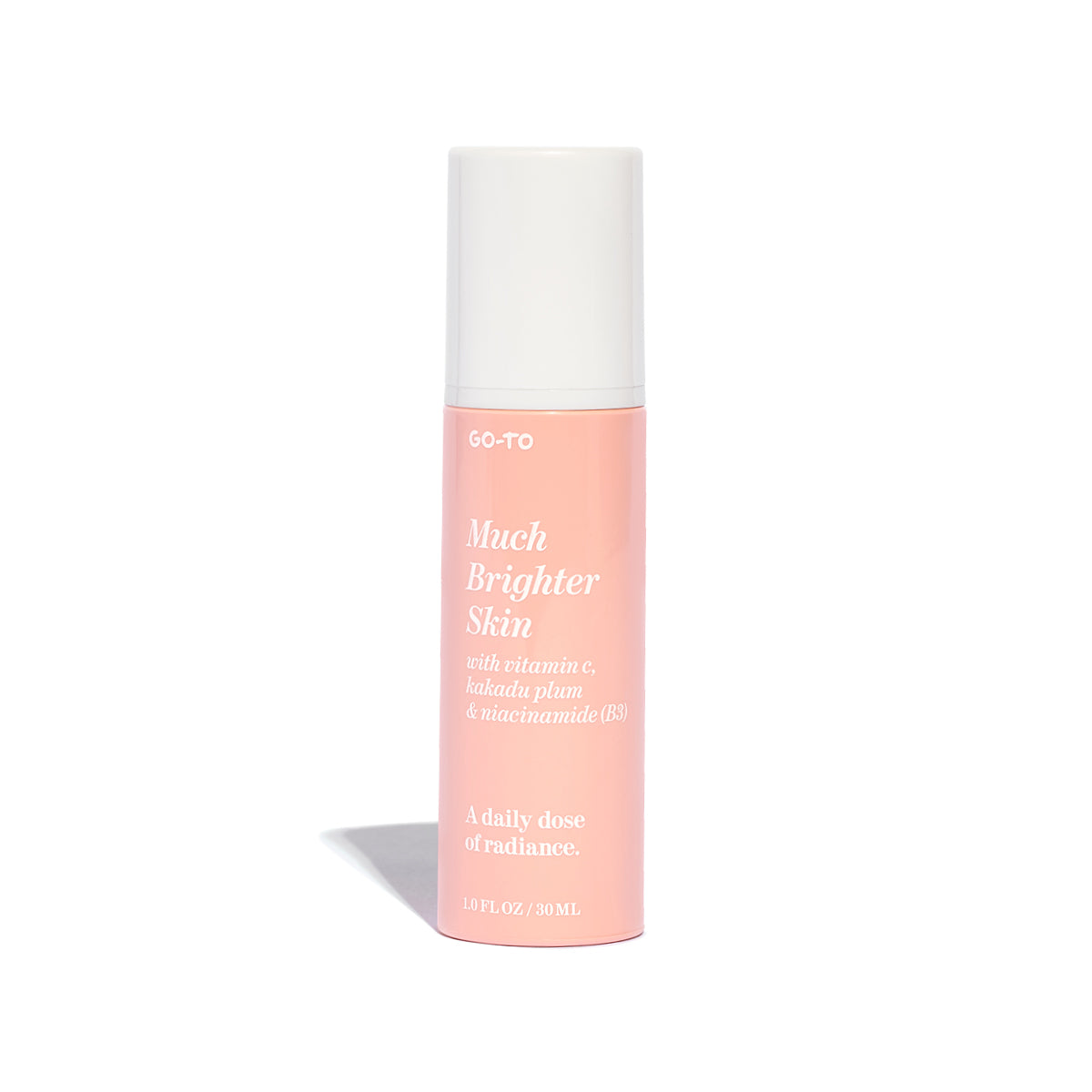 30ML / 1 FL OZ
Brightening Vitamin C Serum
A brightening serum for hydration, antioxidants, and your daily dose of radiance. No tackiness, no weird smell, just a very effective, very stable serum loaded with Vitamin C, niacinamide, and hyaluronic acid for bright, bouncy, skin.
Vitamin c has definitely secured itself a permanent position in the skincare routine. Any benefits we missed? Have a secret orange juice recipe? Let us know in the comments!