Clean, uncomplicated, effective skin care for your

handsome face.

Cruelty-free products that won't piss off your skin.

 
(Anti-ageing. Anti-bullshit. Anti-faux-science.)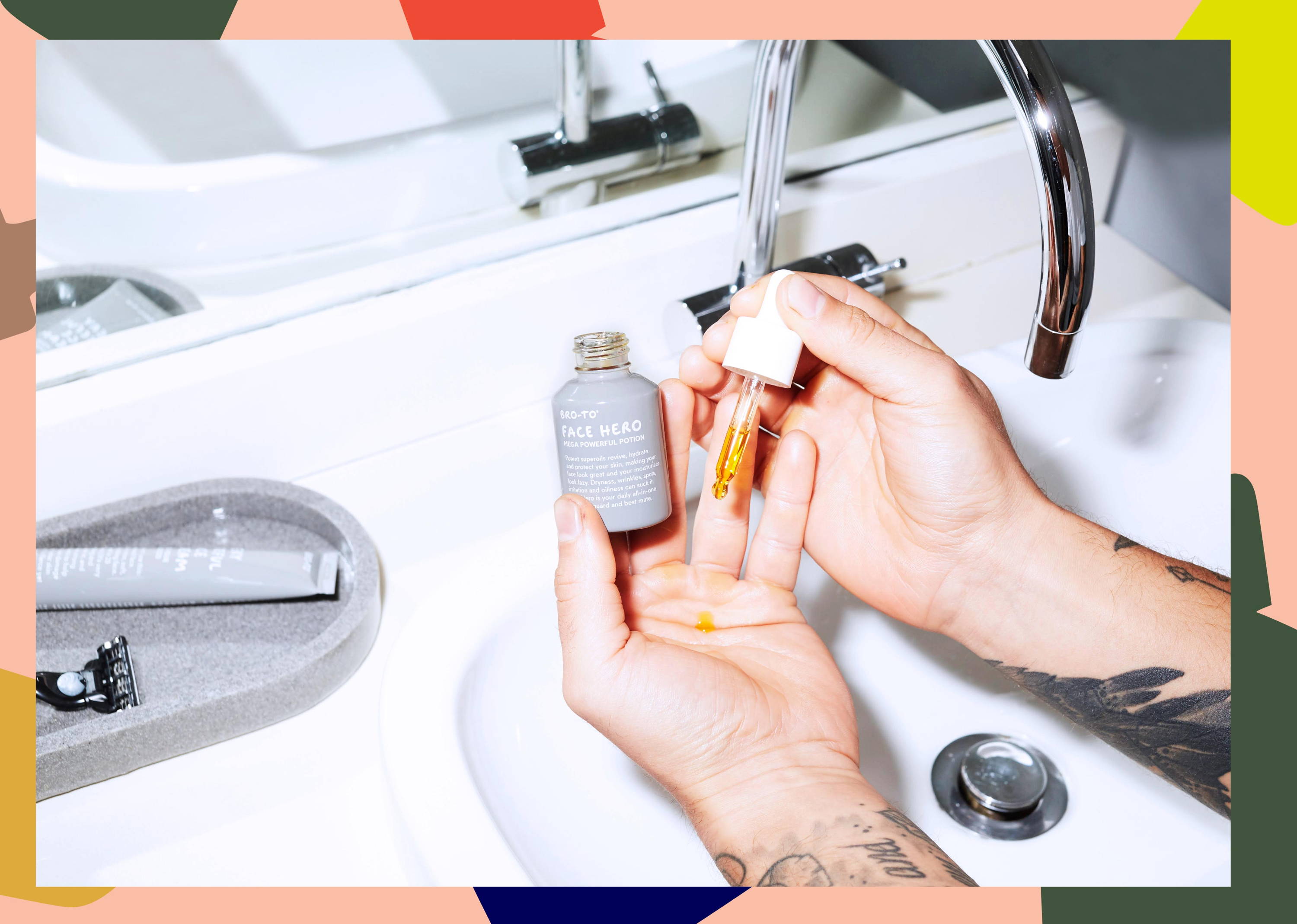 Cleanse with Bro-To Properly Clean.
Apply 4-5 drops of Bro-To Face Hero.
Massage Bro-To Very Useful Face Cream into your face.
Be smug about your clean, age-proofed, soft face.
For soft, protected skin. Now, and in 20 years time.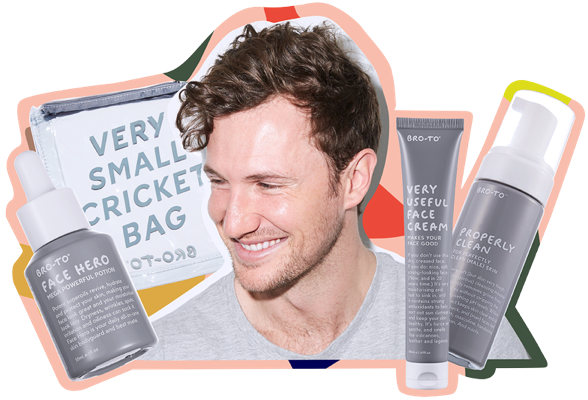 No nasties, irritants or silly claims.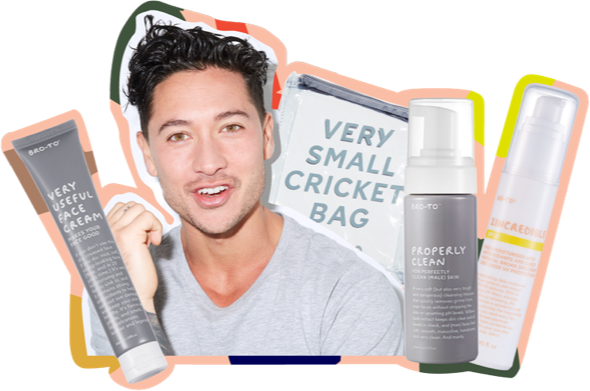 Feel soft. Smell nice. Be smug.
Fresh. Moisturised. Protected.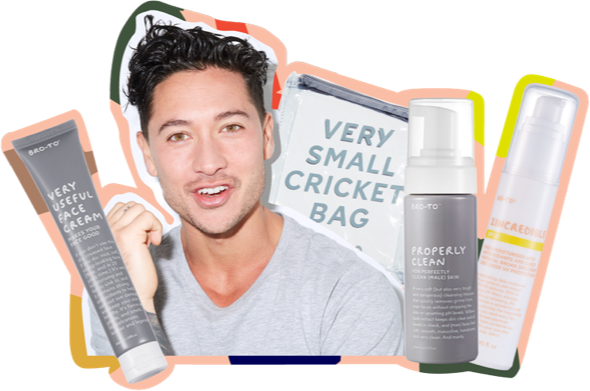 Go-To is accredited by Choose Cruelty Free. There is one animal Go-To extensively tests on, but that's the founder Zoë, and she totally asked for it.
We make cute, clean and worry-free skin care that won't piss your skin off. You won't find silicones, chemical UV filters, parabens, PEGs, sulfates (SLS/SLES), GMOs, mineral oils, petrolatum or synthetic colours here.
We take our environmental responsibilities very seriously and are continuously striving to minimise our carbon footprint. We offset 100% of emissions, and are certified by the Carbon Reduction Institute.
Customer Testimonials
"My partner had dry skin requiring steroid cream for at least 5 years before we found Bro-To, now his face is like a babies bum!"
—Rachel
Bloody good cleanser. Jumping in the shower and giving the face a good once over, that removes the sunscreen, zinc and oil from the day. Smells and leaves your face feeling fresh.
—Nathan
Dead easy to use and does exactly what it says it will on the bottle. Makes your face feel like a million bucks. I didn't really have a lot of pimples but had a few blackheads. Now, I've got none of either!
—Pete