Billie! Holiday! But Less Jazz And More Jingle (Bells)
Less than 3 minutes / October 31, 2022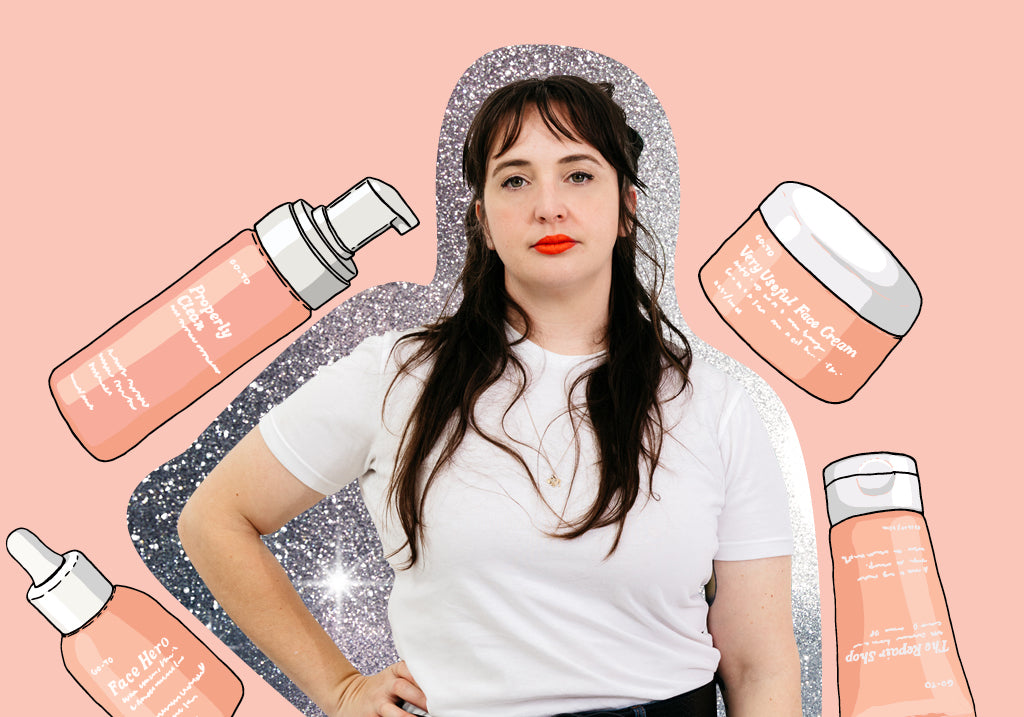 Go-To's holiday '22 drop is here! Not only does that mean a slew of exciting new limited edition bundles for your skin to love, but the unveiling of another very special artist collaboration to celebrate the festive season.
Thanks to a friendly tip-off from Go-To founder, Zoë Foster Blake, we reached out to the wonderfully talented Australian artist, Billie Justice Thomson, and she agreed to create some magic with us. Those adorably quirky caricatures of Go-To products plastered across the limited edition bundles? Yep, that's Billie! 
We picked Billie's brain about the process, where she finds inspiration, her favourite snack (we're gonna have to try this combo asap), alllll detailed below.
What excites you most about this collaboration? 
It is such a treat to work on a project like this, creating art that will sit under so many Christmas trees around Australia and make SO MANY people happy. Also the silver foil detailing, so glam!
Can you detail some of the creative process for us? 
This one was really about capturing the beautiful products and the distinctive Go-To peach colour. The products are a little family so I wanted to draw them all snuggled together.
Where does your obsession with 'all things kitsch' come from?
Kitch means different things to different people, for me it's tied up with nostalgia and things I loved growing up. This is often food but certainly not exclusively. Now it's a broader spectrum, including objects, but always things that I love or make me happy in some small way.
Food is a recurring motif in your illustrations and exhibitions (and we're snack obsessed too), so it has to be asked, what's your go-to? 
This one is easy. Twisties and Champagne!
Tell us what you'll be buying from the Go-To x Billie holiday range, and who it's for? 
The Transformazing sheet masks are an essential life item, also I have been loving the Much Brighter Skin with vitamin c, so luxurious. I might just have to gift the Kris Kringle to myself!
How will you be getting crafty at Christmas lunch? Styling, cards, personalisation, Australiana desserts you need to dish up, anything! 
I have become obsessed with perfecting the humble Pav over the past few years. We have a family tradition of having it for breakfast on Christmas Day! It is mainly egg afterall…