Get To Know The Brilliant Founder Of Garingbaar Native Bush Botanicals
Less than 3 minutes / March 08, 2022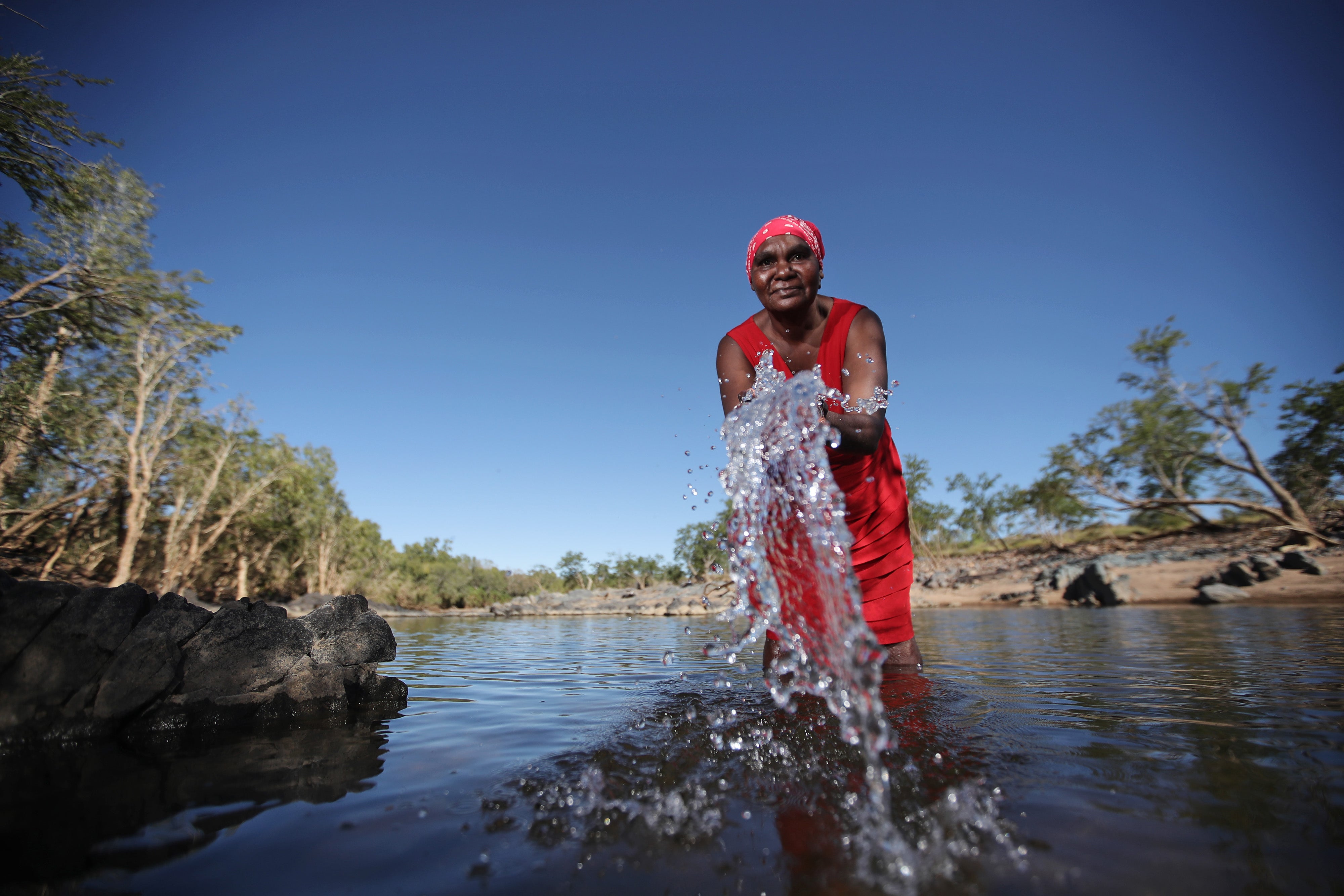 Happy International Women's Day! We're deeply grateful to be surrounded and supported by brilliant, clever, strong, witty women, every day but especially today. And so, today, we'd like to celebrate by introducing you to the brilliant Bec Sampi. Bec is a proud Wola/Gija woman, the head tour guide of Kingfisher Tours in Western Australia, and the owner of Garingbaar Native Bush Botanicals, a brand we hope you're about to become very familiar with.
But first, a little background on Bec.
Bec was born and raised in the East Kimberley, calling Purnululu National Park her childhood playground. It was there when Bec gained an absolute wealth of cultural and geographical knowledge from her grandmothers who passed on their stories to her. These days, Bec kindly shares all of her expertise in her role as the Head Guide for Kingfisher Tours, where she guides visitors through Purnululu.
When Bec's not sharing her knowledge, she's handcrafting soaps for her blossoming business, Garingbaar Native Bush Botanicals.
They create products using the local botanicals that have been used for centuries by Bec's ancestors for healing and self-care. Handmade by Bec (and her team of hardworking helpers) in her workshop in Kununurra, Western Australia, each soap is created with minimal skin-loving ingredients that are all natural, all excellent, and all sourced within Australia.
Our founder Zoë, met Bec while she was visiting the Purnululu National Park last year. The two women bonded over their passion for creating skincare, and now their respective skincare companies have bonded with this soap.

Which leads us to the most exciting bit.
In honour of International Women's Day 2022, Bec's beautifully handmade soaps will be available for you to buy for a limited time from Go-To.
The soaps have been made with lush coconut oil, along with the key botanical goolum (bush lavender) which is collected by hand on Country, and the result is skin that feels soft, clean, and lovely.
Bec is proud to be sharing the knowledge of her people with the greater Australian community and hopes you enjoy the experience of using Kimberley Native bush botanicals. (Spoiler: You will.) (And so will your skin.)
100% of profits from this soap will go right back to Bec, her blossoming business, and as a traditional Wola/Gija woman, her extended family. You can shop it right here, while stocks last.