The Power Of Asking, 'Are You Okay?'
Less than 3 minutes / September 11, 2023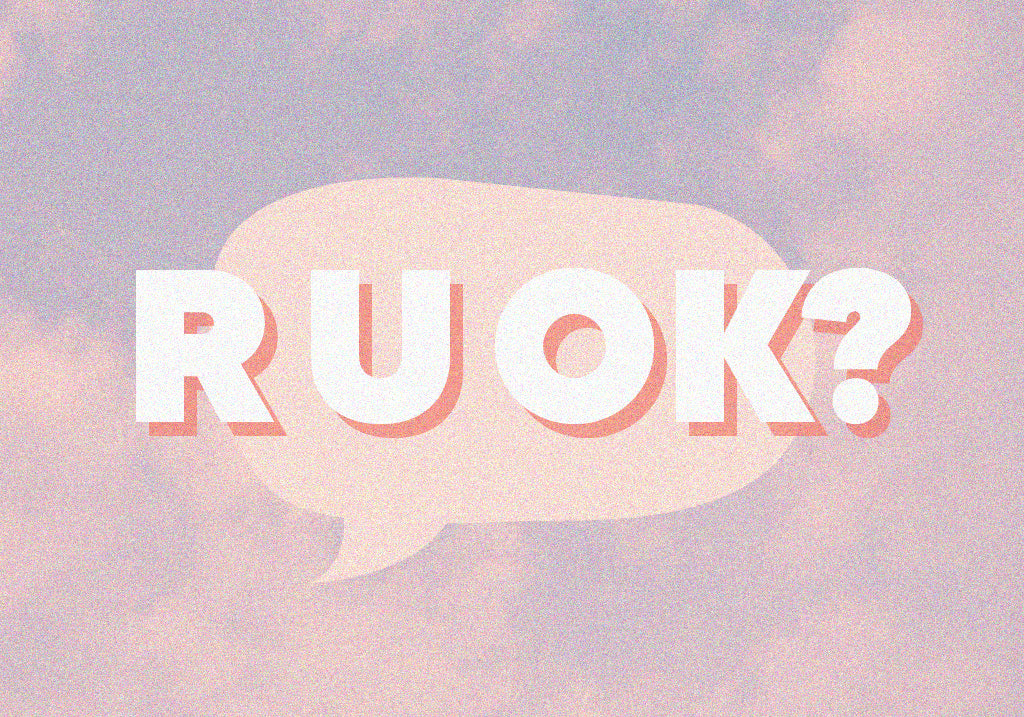 Sometimes it's tricky to know what to say or do when a person you love isn't acting their usual self (noticeably agitated, distressed, withdrawn, fatigued). 
If your mate is in the trenches, for whatever reason - financial stress, work pressure, relationship breakdown - know that is likely hard to speak up. So trust your gut to lay on some additional support. 
Ask them a simple yet outright: Are you okay?
"In recent years there has been a lot for Australians to deal with. Many are still feeling the impact of natural disasters and the pandemic, while the cost-of-living increases are adding more stress on those who are already struggling. It's important for us to recognise that the people we really care about may be feeling ongoing effects, long after something has happened to them, so let them know you're still here to really hear." Katherine Newtown, CEO at R U OK?
Before offering your ear/embrace/other half of your LCM it's important to acknowledge how you're feeling too. Ensuring you have the time and energy and a positive headspace to be able to respond and help navigate next steps (if needed). Pick your moment wisely. 
Simple steps that could change a life:
Ask

Choose somewhere relatively private and comfy

Be relaxed and friendly in your approach

Encourage them to open up by asking

how are you?

or

what's been happening?

Mention specific moments or actions that have made you concerned for them 

Listen

Take what they say seriously 

Don't interrupt or rush the conversation 

Don't judge their experience or actions 

Acknowledge that things seem tough

If they need time to think, sit patiently in silence

Help to delve deeper with questions like

how long have you felt that way?

Show that you've listened by repeating back what you've heard, in your own words

Encourage Action

Decipher whether this has happened before, and how they got out of feeling this way

Discuss how you can be of support 

Share your experience to show they aren't alone

If they've been feeling really down for two weeks (or more) encourage them to see a health professional

Some conversations are too big for family and friends to take on alone, so if they are at risk, please

find expert help

immediately

Check In

Stay in touch - genuine care and concern makes a real difference

Make a note in your diary to call in a couple of weeks, if not sooner 

See if they've found (or are exploring) a better way to manage the situation
Immediate support services for those struggling:
13 11 14
Call Lifeline 24/7 for crisis support and suicide prevention services. Text support is also available: 0477 13 11 14.
1300 22 4636
Call  Beyond Blue 24/7 for advice, referral and support from a trained mental health professional.
1300 659 467
The Suicide Call Back Service offers 24/7 free counselling and support for people at risk of suicide, carers and bereaved.
1300 78 99 78
Call Mensline 24/7 for telephone and online support for men with emotional health and relationship concerns.
1800 55 1800
Kids Helpline is 24/7 free and confidential phone and online counselling service for young people aged 5-25.
13 92 76
13 YARN is a 24/7 national crisis support line for Aboriginal and Torres Strait Islander people.
1800 184 527
QLife offers phone and online anonymous LGBTI  support and referral. 3pm - midnight local time every day.