How To Incorporate Our New Brightening Serum Into Your Routine
Less than 3 minutes / September 08, 2021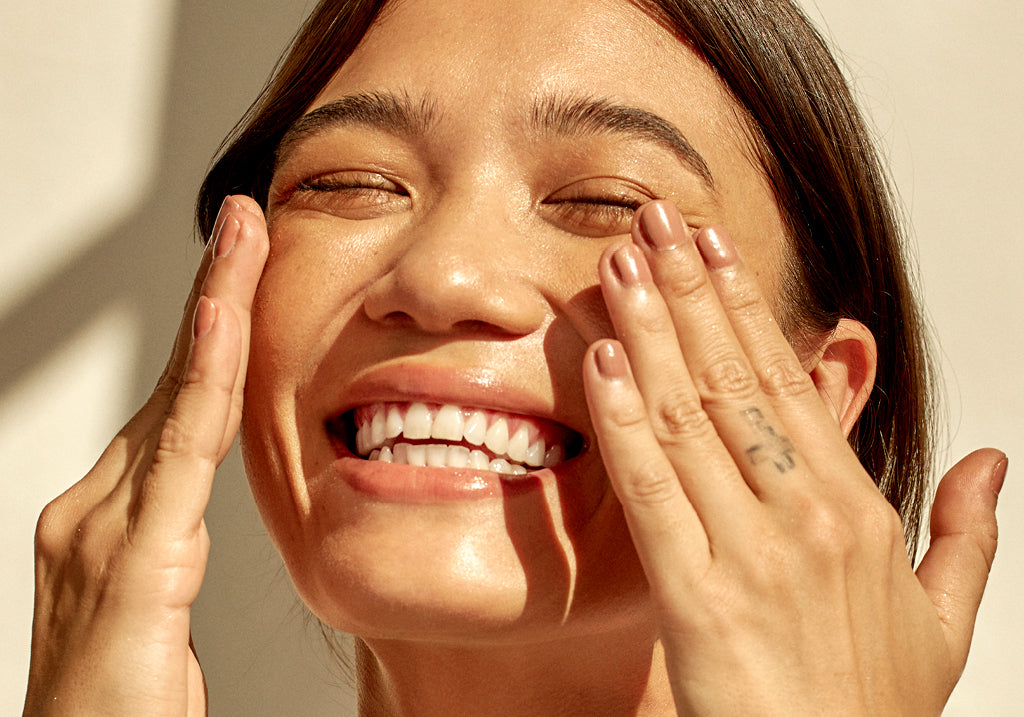 So you've heard about Go-To's first ever serum by now, surely; a glow-boosting, antioxidant-loaded powerhouse aptly named, Much Brighter Skin. We've harped on a little about its benefits, ingredients, why we've created it, and now we want to show you exactly where she belongs in your skincare routine. Specifically, your morning routine.
As a vitamin c serum, Much Brighter Skin will do its best work during the day to avenge free radicals and work alongside your SPF to fiercely defend your skin. This isn't to say you can't also use a brightening serum like Much Brighter Skin at night as well. If you'd like to, you certainly can (just slot it in the exact same spot: after cleansers/face mists, before face oils/creams). But since it's a morning must-have, that's what we're focusing on today.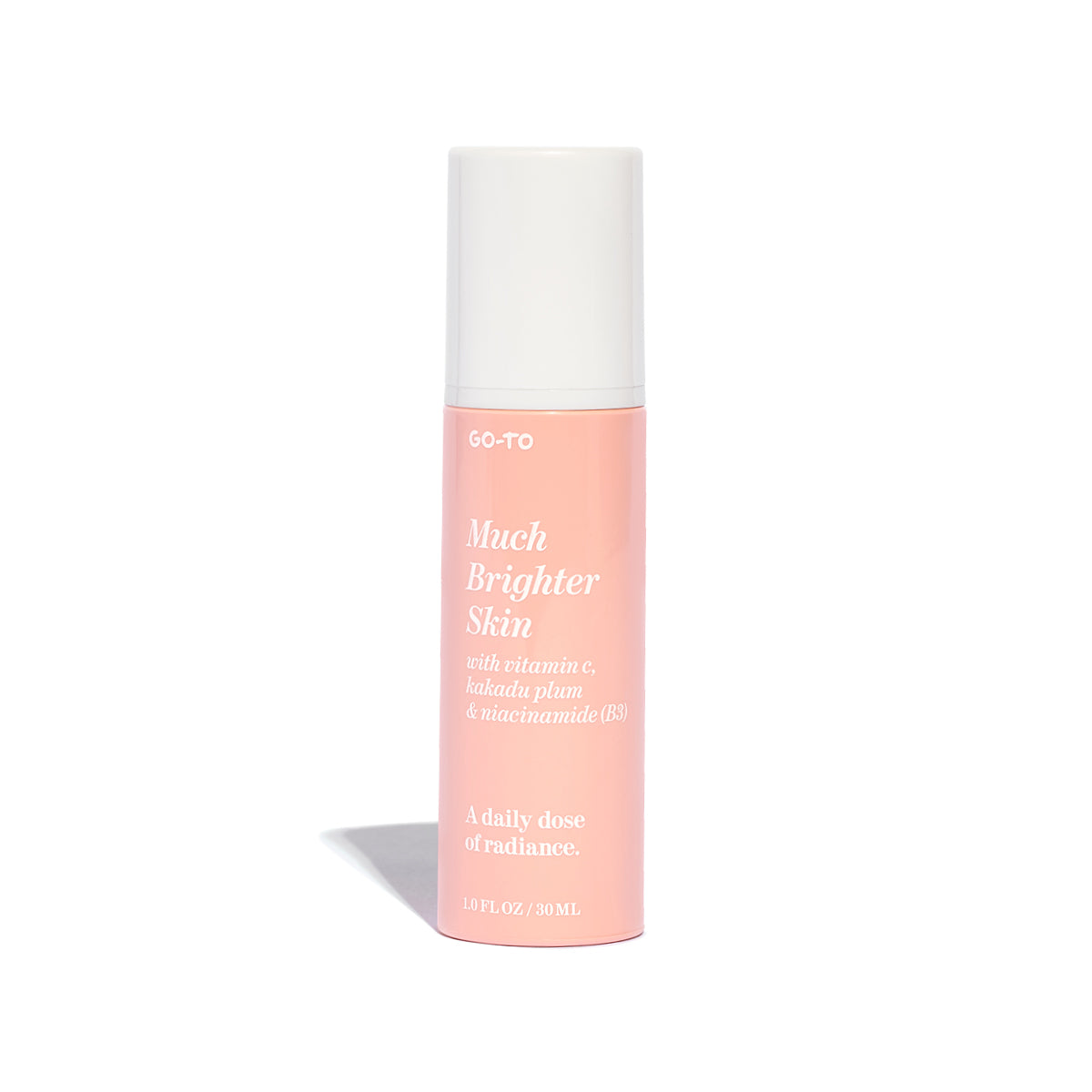 30ML / 1 FL OZ
Brightening Vitamin C Serum
A brightening serum for hydration, antioxidants, and your daily dose of radiance. No tackiness, no weird smell, just a very effective, very stable serum loaded with Vitamin C, niacinamide, and hyaluronic acid for bright, bouncy, skin.
A Simple, Effective AM Routine For Healthy, Protected Skin.
1. A nice, gentle morning cleanse.
For some, a light splash of water on your face will be enough. Others will like to use a dedicated cleanser to help remove any sweat, grime, oil, etc. Your call.
2. Face mists.
Simple routine lovers can skip this step but face mists are brilliant for helping whatever skincare products you follow with penetrate the skin better.
3. Much Brighter Skin!
The newest member of the Go-To family slots in nicely before you layer up with any face oils, moisturisers, or SPFs. Designed to target hyperpigmentation and offer your skin a daily dose of radiance, Much Brighter Skin is full of antioxidants (vitamin c, e, and rosemary leaf extract) and hydration (hyaluronic acid, glycerin). It's very much an every-morning-all-in-one, but if you like to layer a few serums, feel free! (As a general rule, it's best to apply them from thickest to thinnest.)
4. Face oils.
Balance and nourish your skin by following your serum with a hydrating face oil. We recommend patting instead of rubbing to avoid disturbing your serums underneath. Lovely.
5. Face creams.
You may not need it after your face oil, but should you want to follow on with a face cream, this is where it would fit in your routine and offer your skin another hit of hydration and soothing.
6. SPF.
You probably don't need us to tell you that dedicated sun protection is an everyday essential (but if you do, consider yourself told) but we will anyway. SPF is a must if you want to protect your skin from UV damage. Also? There is zero point in trying to correct hyperpigmentation or dark spots if you're not wearing SPF daily. Do it. (Please.)
7. Enjoy your glow! Enjoy your day!
Want more morning routines? Here's how Go-To founder/antioxidant superfan/chief playlist enthusiast Zoë Foster Blake starts her day.