Maddie Edwards on Ditching Filters and Embracing Her Skin
Madeleine Edwards
Less than 3 minutes / May 01, 2022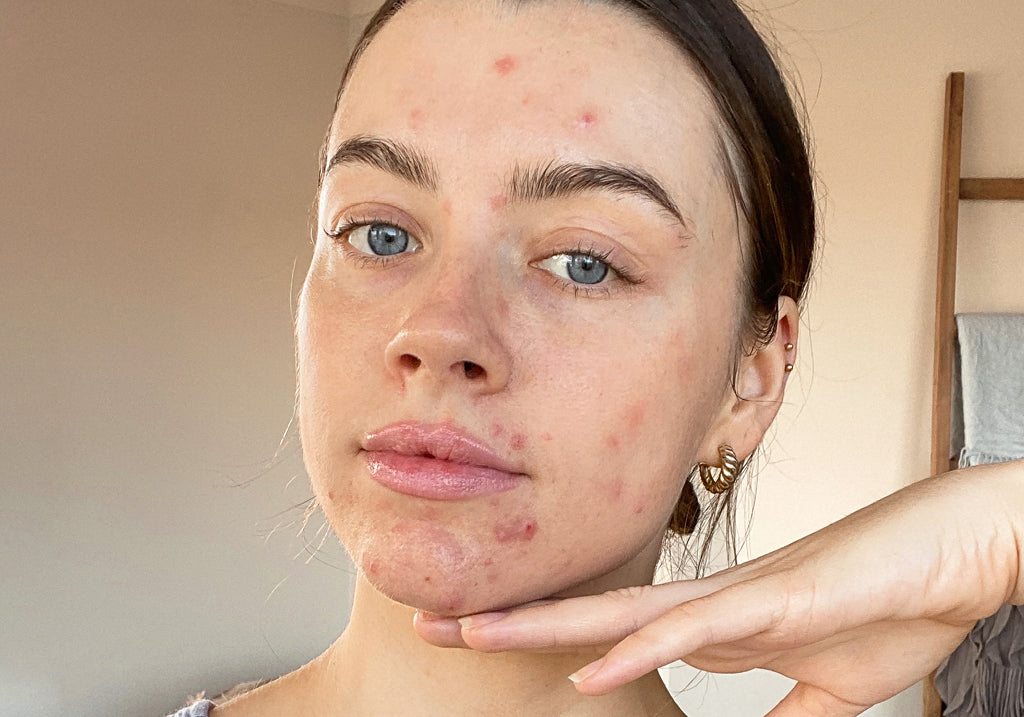 Hi! I'm Maddie Edwards. I'm a long-time content creator on Instagram and a first-time blog post writer (so I hope you enjoy the read!) I've always considered myself a beauty and lifestyle Instagrammer, but as someone with skin issues, I sort of just fell into the skin space, and I'm really glad about it.
When I say skin issues, I'm talking about eczema flare ups and hormonal acne. I've suffered from eczema for as long as I can remember, and it's actually getting worse as I get older which is just amazing. The hormonal acne comes and goes as it pleases, like it has since I was about 21, which I know a lot of people can relate to.
My acne journey began about five years ago while I was working as a beauty therapist at a skin clinic. I loved what I did, and I really enjoyed helping my clients understand their skin, and educating them on what it needs and how to look after it.
Suddenly, my hormones started wreaking absolute havoc on my skin. The appearance of my skin started to interfere with my work. I saw the way my clients' eyes would dart around my face, from pimple to pimple, as I was recommending skin care products for them to include in their routines. My boss told me that I have to start wearing more makeup. My product sales started to go down, and in turn, my shifts were getting cut. It was as if the fact that I had acne all of a sudden meant that my years of training, experience, and knowledge in this area didn't exist. Something that was completely out of my control was ruining my career. It made me feel really ugly and like I had to put a mask on and pretend I was someone else before coming into work. (I later moved on from that workplace.)
At that time, I was also posting some makeup and beauty content on YouTube and Instagram, but I was using the beauty filter on my camera, and face-tuning my acne out of all of my pictures. I knew that no makeup brands would repost my content if I had pimples. I was really nervous and embarrassed to see my friends in real life after they'd seen my face-tuned photos on Instagram. I felt fake.
After two years of hiding and pretending, I was finally tired enough to own the skin I was in. I posted an unfiltered, no makeup photo of the cystic acne I had on my cheek. (This one.) It attracted so many people going through the same thing, so much honesty and rawness from the people commenting, and a lot of praise and thank you messages. I felt vulnerable, but happier than I had in a while. After that first post, I continued to post my usual content, but without the editing. I also started posting skin care content and it felt SO right.
I'm truly blessed to have found the loving and supportive community I have on Instagram now. I know that my platform helps people feel accepted and reminds them that they're not alone, and those same people help me in exactly the same way.
It's such a beautiful, mutual relationship. I'm also so lucky to have found the brands that truly want to make a change in this mostly shallow industry. There's a long way to go to get society's beauty standards, and the industry as a whole, to where they need to be, but progress is slowly being made, and we love to see it.