A Makeup Artist's 30 Minute AM Routine For Glowing Skin
Amelia Singson
Less than 3 minutes / September 21, 2021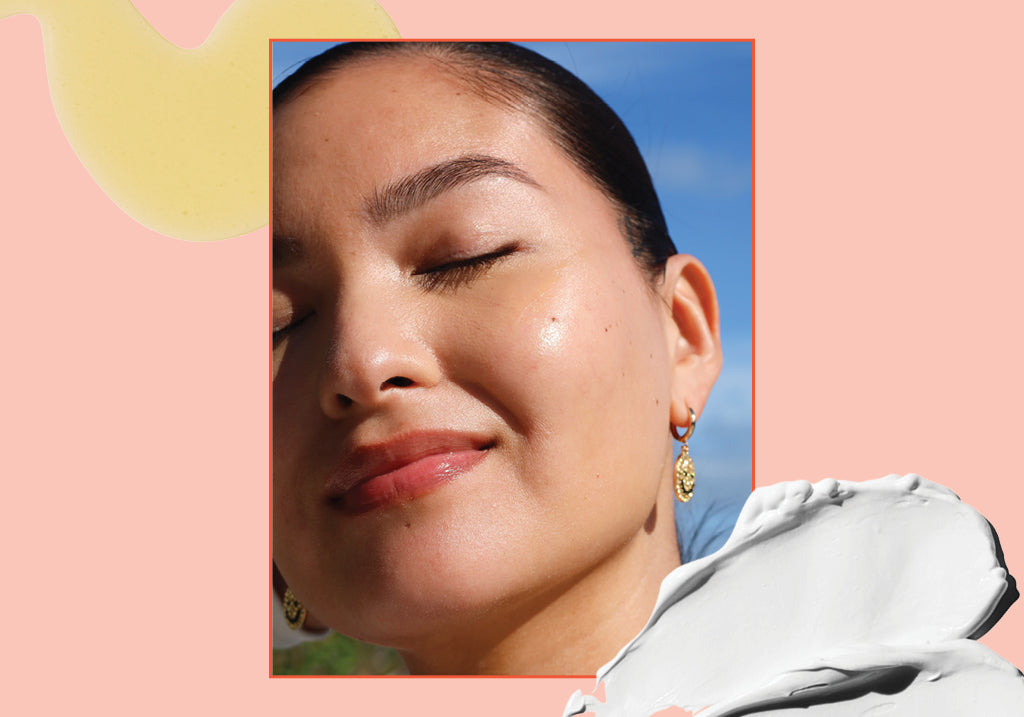 Get Up And Go invites clever, fun, delightful members of our Go-To community to take us with them on their morning routine, sharing their go-to tips, products, and favourite pancake toppings as they go. Today, we're getting up with content wizard and makeup master, Amelia Singson.
The Life Stuff
"Hi! I'm Amelia, 33yo, full-time content creator and makeup artist. I am not a morning person. I'm nocturnal so every morning it's a mission to get up, but I have a routine I like to stick to which helps me get things done without dawdling.
I snooze my alarm, then get up and immediately head to the bathroom to scrape my tongue and brush my teeth. Tongue scraping is something I started two years ago after I heard about it on a podcast. It removes the bacteria build up that ends up on your tongue overnight and the thought of gulping down water having NOT used one grosses me out now. Then I shower, make the bed and head to the kitchen.
My must-have morning rituals are my dental hygiene routine and making the bed. I instantly feel better seeing my bedroom looking tidy and it's something I can tick off. I need lists to function otherwise I don't know what I've done throughout the day/week. My greens and coffee with Dose & Co Collagen Creamer is another AM essential. It's the easiest way I've found to incorporate collagen into my diet because I just put it in my coffee and I ALWAYS have coffee."
The Beauty Stuff
"My skin is combination and my main concern is hydration, preventing lines and making sure my skin is even. I'm a big, big (HUGE) skin care fan. Although I do know how to simplify my routine and just use what I need.
[My morning routine starts with] Properly Clean, I love a mousse or foam cleanser in the AM to wake me up. This one has a fun zesty smell too and it just makes my skin feel fresh and clean. Then I'll use an essence or a mist. My skin likes hydration in layers and one I've been loving is from Kora Organics, it's their new Minty Mineral Hydration Mist and it's got the most satisfying, even spray. The minty scent keeps that fresh vibe going that I started with the cleanser and my skin gets that hydration hit.
Next up is antioxidants. Either an oil or a serum is a must. I sit in front of devices all day for work (and leisure) (help) so this step is my protection from that external stress. I love Face Hero because it's a gorgeous oil that's packed with antioxidants, anti-inflammatory ingredients and my face feels so nourished after applying it.
Then I moisturise with Very Useful Face Cream which is heaven in colder months and when my skin is super dry and acting a bit precious. Lastly SPF! I'll go with whatever takes my fancy. Right now I'm using up my Ultra Violette Queen Screen SPF50+ and it leaves me glowing.
I don't wear makeup everyday but if I need something quick and easy I will always do my brows. Even though I have thick brows, they're fair in colour so I love Kosas Air Brow Tinted, Milk Kush Brow in Grind or Rare Beauty Brow Harmony in Deep Brown. And I can't go past a tinted face balm (Ciate) or concealer (either Nars Soft Matte or Glossier Stretch), then just lip balm.
When it comes to hair, call me the Slick Bun Queen! Since my beloved bob has started to grow and generally looks less cute, I've been relying on my tried and true style, the slick bun to keep me looking decent. It gives you a mini facelift, draws attention to my now glowing skin and also disguises dirty hair!

All up, it takes me about 30 minutes (or less with no makeup). Just enough time to zone out while I sip my coffee."