How To Cope With Mother's Day When You're Grieving
Rachel Wilson
Less than 3 minutes / May 06, 2021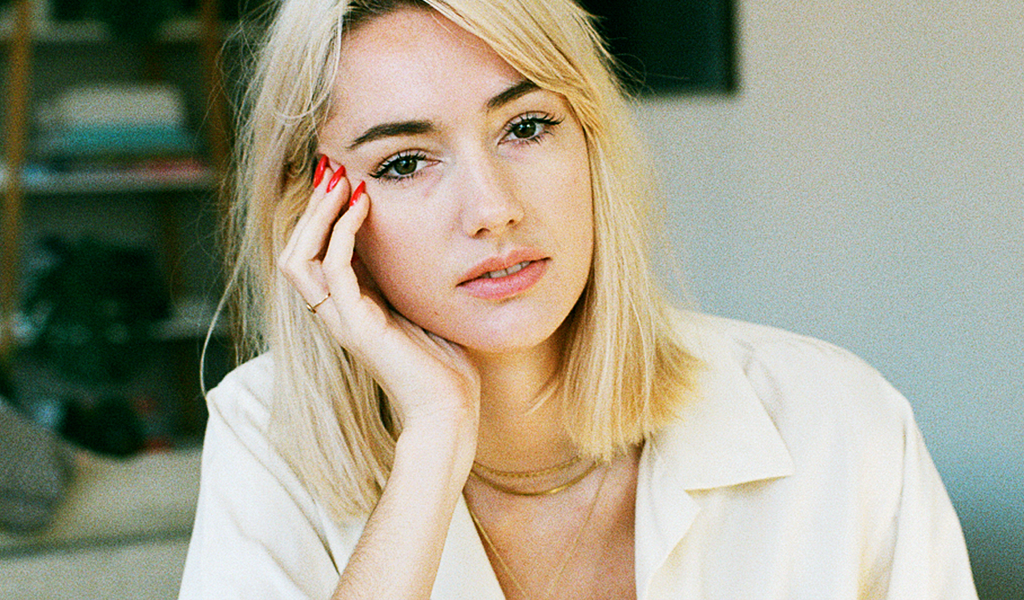 I stood for a moment, gazing at the lilies, then decided to buy them. At the checkout, the cashier asked expectantly who they were for. "My mother," I replied. "Ah, what a lucky mum," the cashier cooed. I smiled in response but didn't know what else to say. This was my first Mother's Day without my mum – she had died a year before, to cancer. She was 63 and I was 26. I hadn't been allowed to forget about this day, thanks to all the marketing emails and decorations in shops in the run up. I was buying the lilies – her favourite flowers – to celebrate her. Three years on, I still do the same.
We didn't celebrate Mother's Day much when my mum was alive, which is why it's ironic that I dread it so much now. I feel like I have to either mark it or avoid it more than I ever had to when Mum was alive. When my mother died, I started The Grief Network – a meet-up and events series for young bereaved people – so I now have many friends who understand what it feels like to go through Mother's Day without their mum around. I believe that the day should be celebrated – but that it could be celebrated more inclusively. There are ways to acknowledge people with all different relationships with motherhood. From new rituals to spending time with family, there are many ways to cope with the day when bereaved, and many ways to support people who are missing their mum at that time of year.
If you're bereaved…
Try to prepare and be kind to yourself. You're naturally going to feel pretty rubbish, and it's natural for the anticipation to be worse than the day itself. If you've got a friend who can come and spend the day with you, ask them to do something with you. If not, maybe spend it with any remaining family, or spend it commemorating your mother in a way that makes you feel close to her. But don't beat yourself up for feeling like crap.
And communicate – tell your friends a week before to check in on you, even if they're going to be spending the day with their mums. Even though it's nice to think everyone would remember naturally, don't leave it to them to forget, because it will just make you feel worse on the day. Usually just having the day acknowledged by people around you can take the edge off a day you otherwise feel forgotten.
Having a community can really help, too. Initiatives like The Grief Network, Motherless Daughters or Wish You Were Here provide a space where you can talk to other people who get it, or online there are many platforms, from Option B and Modern Loss, to The Griefcase and Griefcast, that can help you feel less alone.
If you're not bereaved…
If you have a friend who's lost their mother, check in with them. Depending on your own plans, offer to spend the day wholly or partially with them. Acknowledge that it's a difficult day, and acknowledge it in the run up, too. Often anticipating the day is harder than the day itself. Ask them questions about their mum or what they would have done with their mum – can you help them with forming any new traditions, or commemorating their mum? They might not take you up on it and that's fine – but acknowledgement and showing that you know it's hard for them is key.
Even if you don't know someone personally who's been bereaved, you can celebrate inclusively by making sure if you post publicly about your mum, you can add a little acknowledgement that not everyone has a mum present for a whole variety of reasons. The acknowledgement is what makes it easier for people for whom the day is really sensitive, because it makes us feel like we haven't been forgotten and can still be included in the day.
I've found Mother's Day easier as the years have gone on – a day that can be more celebratory than a sad reminder, and it's in large part because my friends and family have supported me. I'll buy lilies, again, and think how different it feels each year to the last. And I know my mother would be as proud of me as I am still grateful for her.
To read more from Rachel, head to her Instagram here, or to learn more about the incredible and important work she's doing with The Grief Network, head here.