Phoebe Simmonds' Relaxed Summer Beauty Routine For Dehydrated Skin
4 minutes / January 13, 2022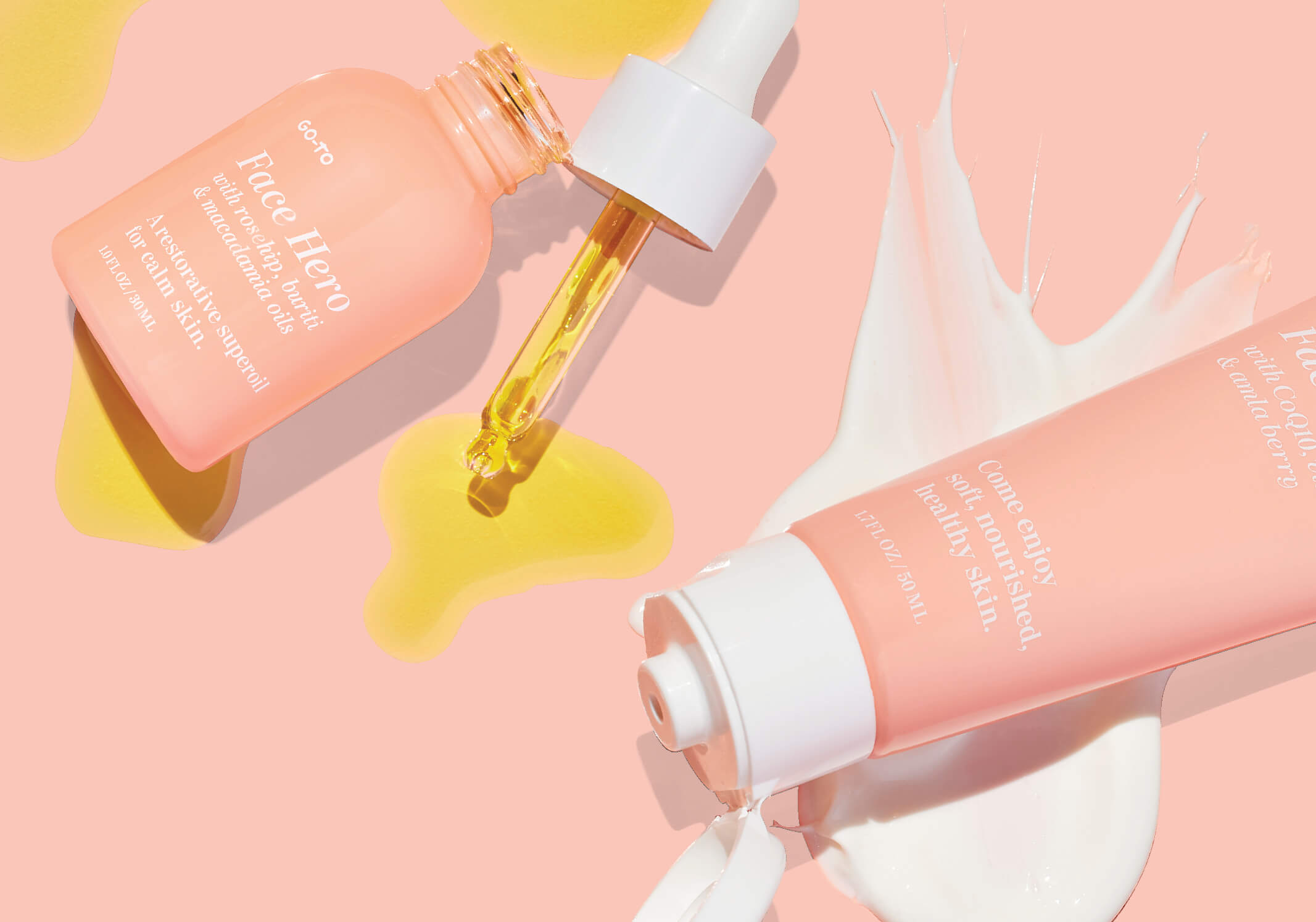 Get Up And Go invites clever, fun, delightful members of our Go-To community to take us with them on their morning routine, sharing their go-to tips, products, and favourite pancake toppings as they go. Today, we're getting up with founder of The BLOW and The Memo, Phoebe Simmonds.
The Life Stuff
"Hi! I'm the founder of The BLOW, a blow dry boutique in Melbourne, and The Memo, an online retail destination that serves up everything you need (and nothing you don't) to prepare for a happy home life with a baby. I live in Murrumbeena, Melbourne, with my partner, Shaun, stepson, Tyler, and our golden retriever, Zeus.
Running two businesses means that I often wear a few different hats in one day. I wake up, try to do a bit of online pilates or yoga before my stepson wakes up. Once Tyler is awake, the focus turns to him, and I'll get him dressed and eating breakfast while he watches Bluey. While that's happening, I get ready, then drop him off at kinder. After that, it's straight onto meetings at either The BLOW or The Memo, with breakfast on-the-go. This Summer, I'm looking forward to taking some long weekends down at the beach with my family, who have a house in Point Roadknight, Victoria.
I'm definitely a morning person, although I'm currently pregnant (our baby boy is due in May 2022) which is amping up my tiredness levels, making getting out of bed a bit harder at the moment. But I still much prefer to face the morning as early as possible, get on with my day and make the most of the sunlight.
I once read that as soon as Oprah wakes up in the morning, she thinks of the things she's grateful for. While I am not as disciplined and present to commit to that as a ritual, I do find it helpful to take a few moments with my partner, cuddling our four year old in bed (and if he's lucky, our dog too), before phones and the demands of life outside our four walls start to dominate!"
The Skin Care Stuff
"I lived in Singapore in my twenties, with a lot of travel across Southeast Asia, so my skin is pretty comfortable in even the hottest weather - it can take a lot! But I do think summer is an opportunity to make things a bit more relaxed, starting with less makeup but also, more relaxed clothes, and ultimately a more effortless vibe.
My skin is super dry and dehydrated, so I'm a big oil junkie, but the trick is all in the absorption. I love Face Hero for how easily it melts into my skin and gives such a beautiful, supple glow.
I've worked in the beauty industry my whole life, and I love trying new products mixed in with my old faithfuls. In the morning, I cleanse twice with Fancy Face, then onto either Go-To's Much Brighter Skin or Skinceuticals CE Ferulic Antioxidant Serum. Then it's a dose of Skinceuticals Hydrating B5 Gel and Eye Gel, followed by either Go-To Face Hero or Fresh's Vitamin Nectar Face Cream (which I love using on my neck too). Then Ultra Violette's Supreme Screen, obviously. I actually didn't wear sunscreen until Ultra Violette launched (I know, I know). Bec Jefferd and Ava Matthews have done a phenomenal job making SPF effortless and so beautiful that you look forward to applying it every day."
The Hair Stuff
"I have notoriously difficult hair, think super frizzy, dry and hard to manage, so I go to The BLOW twice a week and our expert stylists do wonders, I usually choose The Mane Event for weekday sweepiness and body, and The Glitterati for a relaxed twists for the weekend. If I can't get to The BLOW for a style, it has to be a top knot, or if I can set aside the time, I turn to the Dyson Air Wrap for a dead straight style."
The Makeup Stuff

"I love makeup, but it has become less of a daily essential for me as I've aged and become more confident in who I am and how I look. Most weekdays, I stick to my basics. Holme Beauty Primer (the best product I've ever put on my face, period), Zoeva Authentik Skin Foundation, YSL Touche Eclat, Benefit Hoola for a bit of bronzing, NARS blush in Deep Throat, and Becca Highlighter.
Brows is all about Benefit Precisely My Brow Pencil, held with 24 Hour Brow Setter. Then a flick of Kevyn Aucoin Volume Mascara, which I love because it doesn't smudge and is super buildable. If I'm going out, that's where an eye palette and a smudgy liner comes in.
If it's the weekend and I'm running errands or visiting family down at the beach, it's 2-3 products max. Think Ultra Violette Dream Screen with some Benefit Gimme Brow brushed through."