LGBTIQA+ Beauty Influencers Who Are Slaying The Game
Less than 3 minutes / February 23, 2023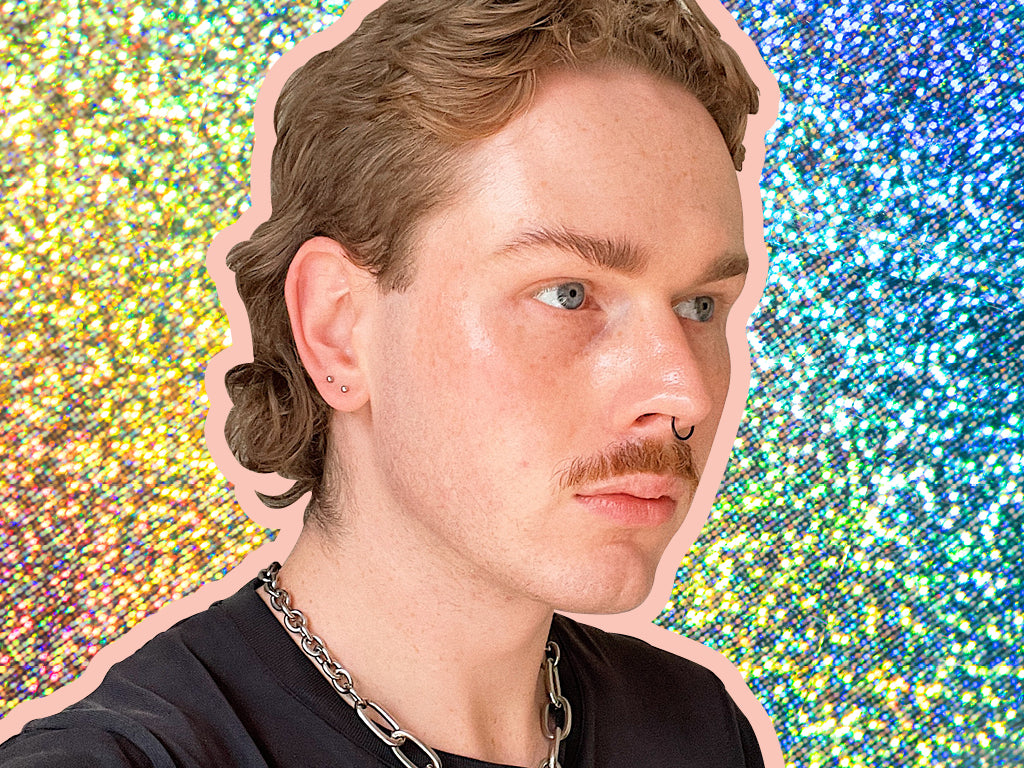 Are you ready? Fire up the smoke machines and put on your platform heels because Sydney WorldPride is here! Rainbows, lights, fabulosities, and magic of the LGBTIQA+ community descends on our city for three whole weeks. To get you in the mood, help you serve skin, deliver lewks and bring WorldPride 2023 eleganza, extravaganza to the forefront, I've rounded up five iconic LGBTIQA+ beauty influencers to give you all the inspo you need.
Whether you like more wearable glam, or something that screams couture, I've got you covered. 
What are you waiting for? Get following!
When he's not out representing on the hockey field, Davis creates looks worthy of a Fashion Week debut, or, Friday night drinks with friends. He absolutely nails on-trend colours and gorgeously dewy skin. Davis sprinkles in his skincare tips and tricks, as well, ensuring that you're up to date with the latest products, techniques and serums. Davis is a beauty guru who delivers on the inspo in a big way.
Serving bold, colourful and dramatic looks mixed with a touch of comedy, Ken is bubbly, bright and always bringing the glam. Ken covers everything from thorough makeup reviews to testing makeup hacks, and teaching you to get colourful (but never muddy) with eyeshadow. His makeup skits are sure to make you giggle as he re-enacts his experiences of first navigating the makeup world. Ken is a pure boost of glam, direct to the grid. 
If you like glitter, but want to make it feel super cool and edgy, Elle is ya gal. With a focus on sparkly eyes and dewy skin, Elle's grid mixes wearable editorial glam, with incredible product photography for a feed that highlights the best in beauty. Her looks mix colour, texture and shimmer in totally unique ways to help you flaunt your cool cred on the dancefloor time and time again.
Combing experimental fashion, with Avant-Garde talent, Myla is a burst of ethereal, colourful, queer energy. I could easily see their fashion on a spread in the world's best fashion magazines, and their makeup gracing the red carpet of the coolest celeb parties. Myla is never afraid to experiment with being bold, and they're exactly who I tap into when I feel in a creative rut. Myla embraces main character energy, and after a scroll of their feed, you will too.
Go beyond HD and travel to Brandon's 4K dream world. Brandon's visuals are only one-upped by his serious makeup talent. A feast for your eyeballs, with a side dish of iconic lip-syncing and transitions, Brandon's feed is a cinematic masterpiece. Covering everything from bleached brows, fierce wings and colourful shadows, Brandon embraces the art behind makeup and always delivers hypnotising content that will have you in a trance.
Like the greats, Sean is a self-taught MUA who pushes the boundaries of creative expression and gives you front-row access to haute couture looks. Totally transforming himself and his clients, Sean's work embraces identity and goes beyond makeup into art that could be found inside The Met. Recognised by Australian Fashion Week as a 'true changemaker in the beauty world', Sean's feed feels like a non-stop beauty editorial feature.
Now that your feed is up to date with the latest and greatest of LGBTIQ+ beauty influencers, it's time to bust out the glitter, get fabulous, and embrace YOUR beauty. We can't wait to see how you slay Sydney WorldPride.