Reminder, Your Face Ends At Your Boobs, For Good Reason
Less than 3 minutes / October 20, 2022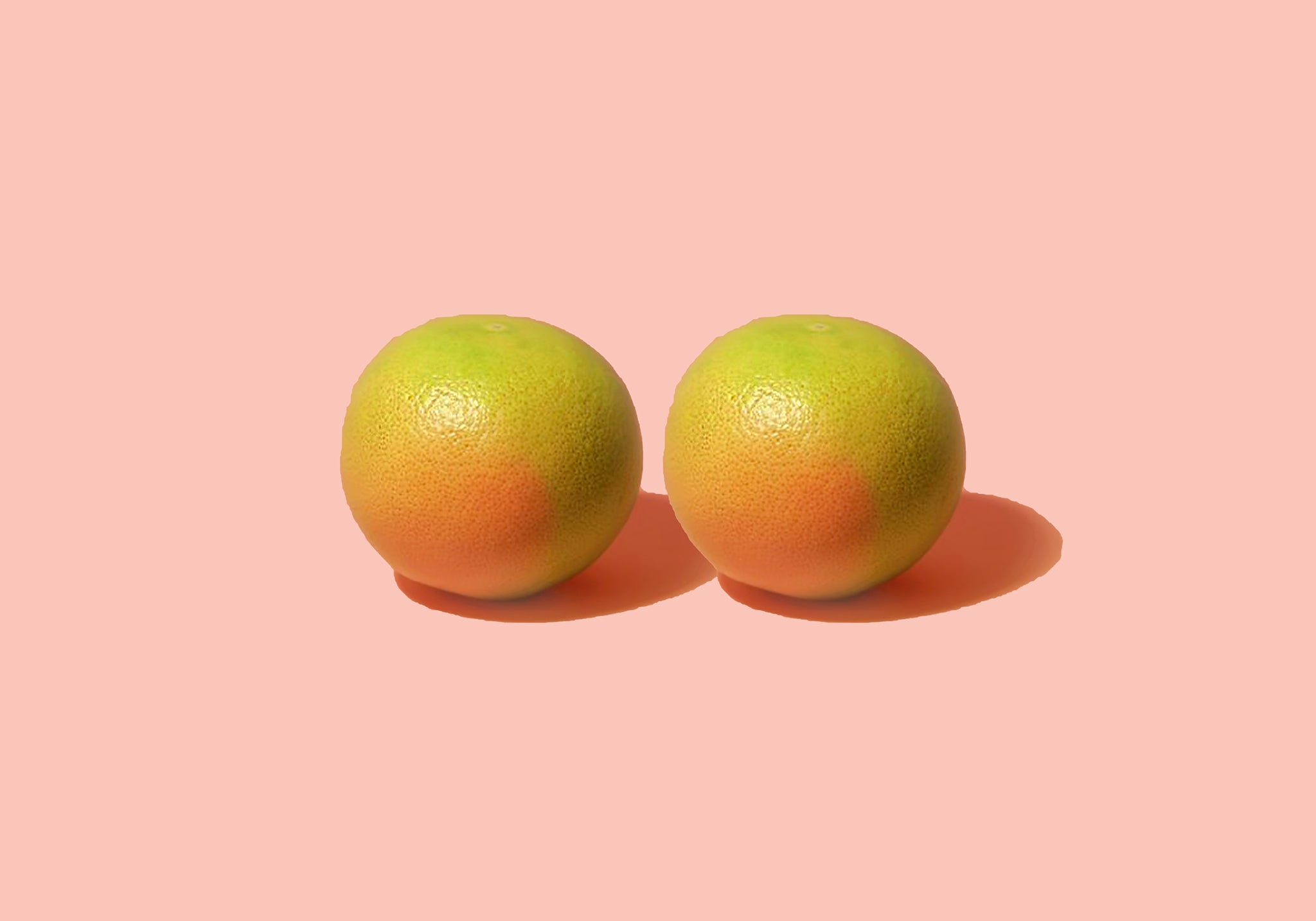 In honour of Breast Cancer Awareness Month 2022, we spoke with Kerry Patford, Chief Clinical Lead at McGrath Foundation, to gently remind women (and men) of all ages to get better acquainted with their breasts. 
You might have (definitely have) heard us use (yell) the term 'your face stops at your boobs' and that sentiment now carries another important meaning as we discuss the how and why of self-examination to make breast checks far less taboo. 
At what age should women begin checking their breasts?
It's important for women, of all ages, to get to know their bodies and regularly check their breasts. At the McGrath Foundation we like to say, 'if you grow them, know them'. 
Breast cancer that is caught at an earlier stage is often easier to treat and leads to much better patient outcomes. This means being familiar with what your breasts look and feel like, and finding any changes early.
How often should women be performing at-home checks versus booking mammograms? 
We encourage everyone who is eligible to attend their regular breast screening; BreastScreen provides free mammograms every two years for women over 40, but reminders are only sent to women aged 50-74. Outside of this age window, you can speak to your GP about organising a mammogram. 
Whether you are eligible for the free screening program or not, now is the time to make self-checking a regular habit. It's important to conduct regular self-checks to develop an understanding of what your chest looks and feels like normally. This will make it easier to spot any warning signs or changes. 
We recommend performing a self-check on your breasts once every month. Examine yourself several days after your period ends, when your breasts are least likely to be swollen and tender. If you don't menstruate, choose a day that's easy to remember (like the first or last day of the month).
What is the recommended way to conduct a self-examination? 
The McGrath Foundation has developed an easy guide to help people self-check: 
Look - at the shape and appearance of your breasts and nipples in the mirror with your hands by your sides. Raise your arms above your head and have another look.
Feel – all of your breasts and nipples looking for anything that isn't normal for you. Feel from your collarbone to below the bra-line and under your armpit too.
Learn – what is normal for you! Breasts come in all different shapes and sizes, so get to know your normal. See your GP if you notice any changes.
Symptoms to look for are lumps, pain, thickening of the skin, redness, inverted nipples, dimples, skin sores and nipple crust or discharge. If you discover a lump or abnormality, you must visit your GP or health centre as soon as possible.
How can we better get to know our breasts so this clinical practice doesn't feel so foreign? 
The more you examine your breasts, the more you will learn about them and the easier it will become for you to tell if something has changed. Following the Look, Feel, Learn method every month should feel as natural as completing your daily skincare regime. 
Australian Institute of Health and Welfare (AIHW) data shows more than two thirds of breast cancers in women aged 40 and over are detected outside of the national screening program, so there's never been a better time to get to know your pair.
Why is continued awareness for breast cancer, and by proxy, the work of the McGrath Foundation, so important? 
Breast cancer is the most commonly diagnosed cancer for women in Australia, and over 20,000 people are expected to be diagnosed this year. 
Early detection and improved survival rates are good news, but with the rising rates of diagnosis and increasingly complex treatment trajectories, the ongoing need for specialist breast care nurses continues to grow.
McGrath Breast Care Nurses provide vital physical and emotional support, for free, to anyone (and their families) experiencing breast cancer. They care for patients from diagnosis and all throughout their treatment, being a constant source of support and clinical expertise. The McGrath Foundation released research for Breast Cancer Awareness Month that shows one in five people with breast cancer will miss out on the care of a breast care nurse this year. 
For the duration of October, for Breast Cancer Awareness Month, the Foundation is calling on everyone to visit www.mcgrathfoundation.com.au/1in5 and make a donation to support its goal to fund 250 McGrath Breast Care Nurses by 2025.