Should I Wear SPF In The Car? And Other Handy Road Trip Skin Tips.
Less than 3 minutes / April 01, 2022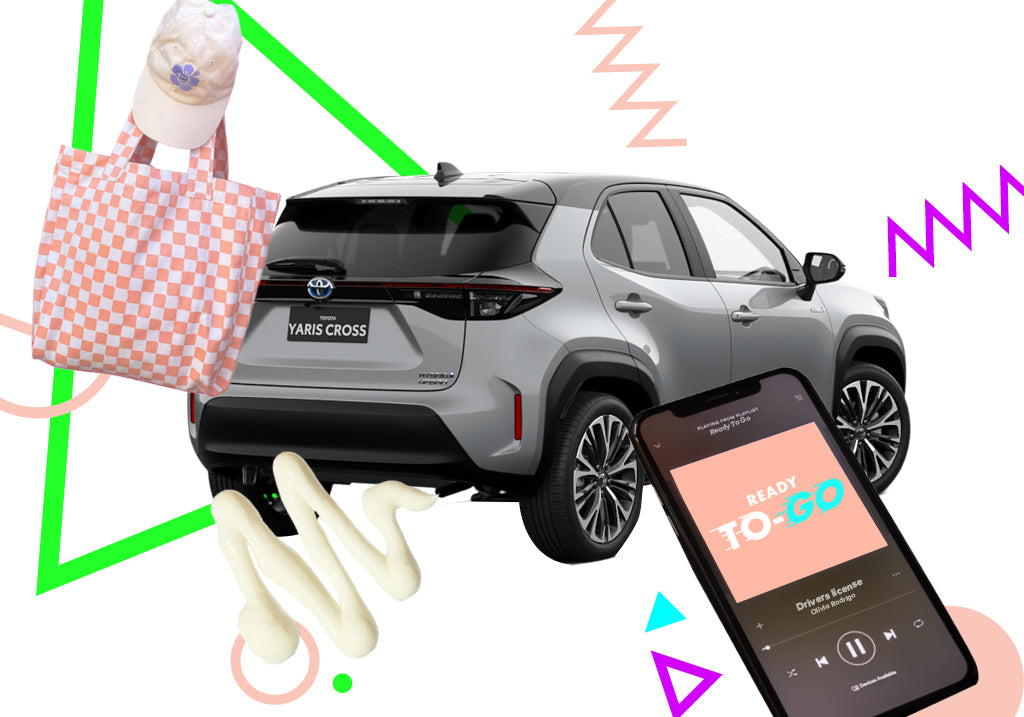 Going on a road trip this year?
GOOD!
You deserve it. Everyone's been saying so.
Before you rush off, we've got some advice for you. Don't pick up strangers, don't forget your snacks, prepare a good playlist in advance. And also some more relevant ones to looking after your skin while you're cruising to your destination.
How To Look After Your Skin On A Road Trip
1. Wear Your SPF.
Oh, come on, you knew this one was coming. (The headline, for starters, was a dead giveaway.) Don't make the mistake of thinking that your skin isn't vulnerable to sun damage just because you're in the car. We've all seen the photo of the truck driver (and if you haven't — now you have) with extensive sun damage on one side of his face, as a result of the many years of sun exposure he faced while driving. Sunscreen is non-negotiable whenever you're going outdoors, and that includes on all your road trips. Now, a few sunscreen rules:
Find a sunscreen that is broad spectrum, advises Dermal Therapist Yadira Cauchi. "You want to be wearing an SPF that blocks both UVA and UVB rays," Yadira says.

Make sure your sunscreen is one that you enjoy the texture/scent of. Why? It's simple: If you don't like it, or if the formula feels like a chore to put on, you won't wear it. And you

reeeeally

need to be wearing it. Save yourself the anguish and invest some time in finding the right sunscreen for you.

Read the label carefully and re-apply as directed. Sunscreen is tested in a very specific way, and the best way to ensure you're getting the protection promised on the bottle is by strictly following the application instructions.

Apply your sunscreen everywhere. Don't slap some on your face and think the job is done. "People tend to neglect areas like their hands, neck, dec, and even the ears frequently," says Yadira. "Remember to keep those areas protected with SPF [as well]." Consider if your neck, chest, hands, arms, and legs will be exposed on your trip, and if they will be, ensure they all get that crucial, crucial sun protection as well.
2. Consider UPF Clothing
More sun protection! Are we starting to pick up on a theme here? The very best thing you can do for your skin in the long (and the short!) term is protect it from sun damage. While sunscreen is a very essential part of this process, it's not the only thing you can do to protect your skin.
Many brands now make UPF clothing which has been created to shield the skin from sun damage. "UPF clothing is sun protective clothing that is specifically designed for sun protection," explains Yadira. "It's produced from a fabric rated for its level of ultraviolet protection. Solbari is a great brand to try in Australia and all of their clothing is rated UPF 50+."
Also recommended: Sunglasses! Pop on a pair of sunglasses to shield your eyes from UV rays, as well.

3. A Rapid Way To Replenish
Air conditioning can often leave your skin feeling tight, uncomfortable, and dehydrated. So it's a good idea to pack a product that will help replenish your skin whenever you make your stops along the way. This could be spritzing a hydrating mist all over for a quick refresh, or it could be patting a few drops of face oil on any areas wherever you're feeling dry. Whatever you go for, just be sure to top up your sunscreen afterwards as well.
4. Prioritise Multi-Taskers
When you're packing for your road trip, be realistic. It's unlikely that you're not going to have the energy, facilities, or space to bring along everything on your bathroom shelf. And you don't need to, either! So, instead of packing lots of products, challenge yourself to find products that do more than one thing. An SPF moisturiser combo! A do-it-all serum that can take care of your major skin concerns! Have a think about what's most vital in your routine, and then whittle your skin team down to just those few essential pieces that can do the heavy-lifting for you. (Even better if you're able to find them in travel-sized versions which will save some extra space when you're packing.)
This article was written as part of a promotion with Toyota. Go-To and Toyota have teamed up to celebrate Go-To's 8th birthday by giving one lucky squid
A BRAND NEW DINGIN' CAR.
Want to know more about the competition? (Duh.) Head here!