Real Reviews For The Removalist
Less than 3 minutes / February 04, 2021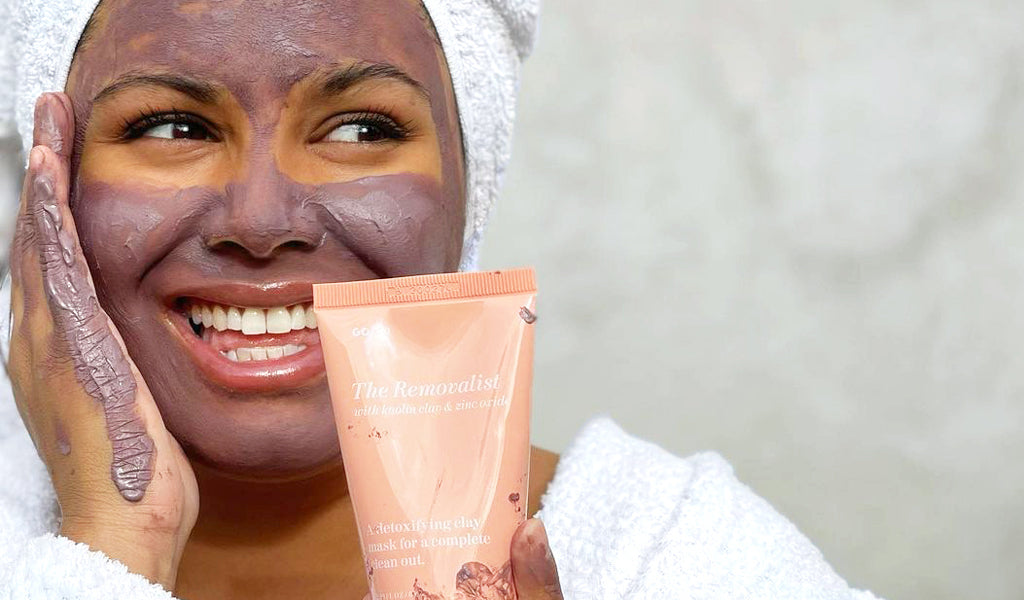 We launched a clay mask! A luscious, detoxifying clay mask that replenishes as it removes named The Removalist.
But before The Removalist moved into our Go-To gang, we sent it out to some Not Biased People (ones who really know their way around a face mask), and asked them to put it to the test and tell us what they really thought of it. This is what they said.
"I finally tried The Removalist the other night and I'm very, very impressed.
Just as a bit of a background, I happen to work in-store at Mecca. So when I'm not chatting about my beloved Go-To, I'm also recommending a vast range of skin care for customers. Basically, I know a thang or two about skin, is what I'm sayin'. I can say with complete honesty that The Removalist happens to be a bit of a game-changer.
I constantly find myself at a loss recommending clay masks that don't actually strip the skin (despite claims) for others - and for myself, as an oily/dehydrated faced-gal. I was genuinely dumbfounded by how calming it was upon application and removal, and even more shocked by how radiant my skin looked.
A big fat A+ for ingredients, and it's also nice to have something that looks a little different on the market. I mean, who doesn't like purple? Beyond excited to have this guy unveiled, and even more excited to help get it into the hands of all deserving skin care junkies. It's definitely found it's spot on my vanity."
Allessandra, @albereviewing
"I LOVE the Removalist. It left my skin feeling really smooth, soothed and my oil level was more balanced. I felt like it really helped soothe my redness and even out my complexion tone if I used it 2 times a week
I liked that it was easy to apply, not messy, not overly drying and the smell is delightful. It's very much an in-between of a cream/clay mask, which is my favourite consistency. I think many people will enjoy and reap benefits from this mask."
Roj, @theroject
"The Removalist redefines clay masking; it's creamy and comfortable, and doesn't feel tight or crunchy when it dries. My skin is left feeling so soft and smooth, not stripped, and any congestion seems clearer by morning. You've done it again, Go-To!"
Matilda, @matildaonvideo
"Okay so this mask is incredible. Between this and the sheet mask I quite literally never need to try another one."
Lavender Baj, Pedestrian TV
"How did your skin feel after using The Removalist? Shocked. It turned to me and called me a liar. "This is not a clay mask!" it cried, aggressively pointing fingers. Because, there was no tightness, and a surprising amount of smooth-i-ness and hydration. Confusing, yet delightful.
My favourite thing about it is the consistency and the afterfeel. It didn't feel tight like other clay masks. My skin just felt refreshed in a lovely, non-tight way."
Sarah Tarca, Gloss Etc.
"It left my skin feeling soft, not tight like how my skin always feels after I do a clay mask. It smelt incredible! I also loved that it doesn't feel stripping or drying. I normally avoid clay masks because they always end up making my skin feel so tight after I use them. This one instead made my skin feel so soft."
Mandy, @mandylikes
"A clay mask that doesn't dry you out?! Absurd. The formula naturally smells like bubblegum (or some type of delicious sugary treat) and makes my skin BOUNCE. This has been my 'go-to' mask for congestion of late and this is why: The mask contains kaolin clay to draw out excess sebum (me) and the vitamin e nourishes and soothes and protects the skin against environmental aggressors. We adore a multitasker. The rest of the ingredients are equally as delicious and my skin is devouring the nutrients it has to offer.
So, in short: The Removalist softens, smooths and removes all impurities, dirt, oil and here's hoping my HECS debt."
Ruchi Page, @ruchipage
"As someone who has sensitive acne prone skin, I found that this mask gentle yet effective. My pores felt cleaner instantly and I didn't have that tight feeling that I usually get with other masks. Bonus: It smells soooo good."
Val, @marieloumakeup