Mystery Moisturiser Challenge
We sent a bunch of skin experts (beauty editors! Dermal clinicians! Skincare influencers!) two moisturiser samples to try, and one of them was Very Luxe Face Cream in disguise. 
The other was a very similar product in market, but it retails for two, three, or four times the price. 
No one was given any clues as to whether Jar A or Jar B housed Go-To's sophisticated new formula.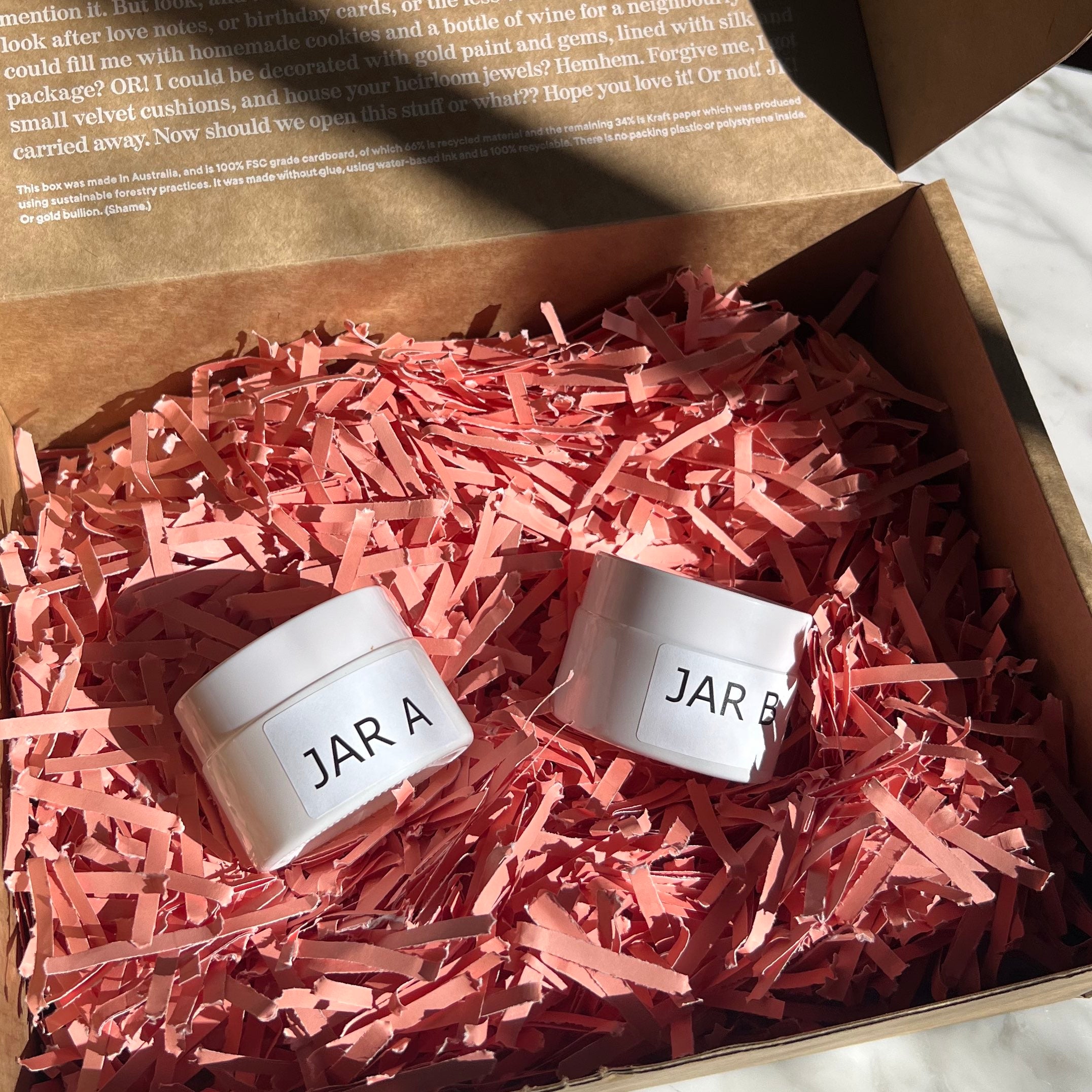 "My skin felt hydrated for much longer. Jar A I felt like I could reapply, whereas Jar B [Very Luxe Face Cream] kept me hydrated for hours. Jar A didn't give any noticeable results after a week whereas Jar B [Very Luxe Face Cream] definitely increased the hydration, texture and appearance of my skin."
(We were totally Jar B, by the way.)
So when pinned against some wildly popular industry names and products, we came out (mostly) on top. And we're absolutely taking that as proof that Very Luxe Face Cream can nourish your skin in the same transformative way as those Top End Creams™, but for a fraction of the cost. 
10 out of 20 said they'd expect Very Luxe Face Cream to retail for at least $150. 
(But it doesn't. You can add this face cream to cart for just $79.)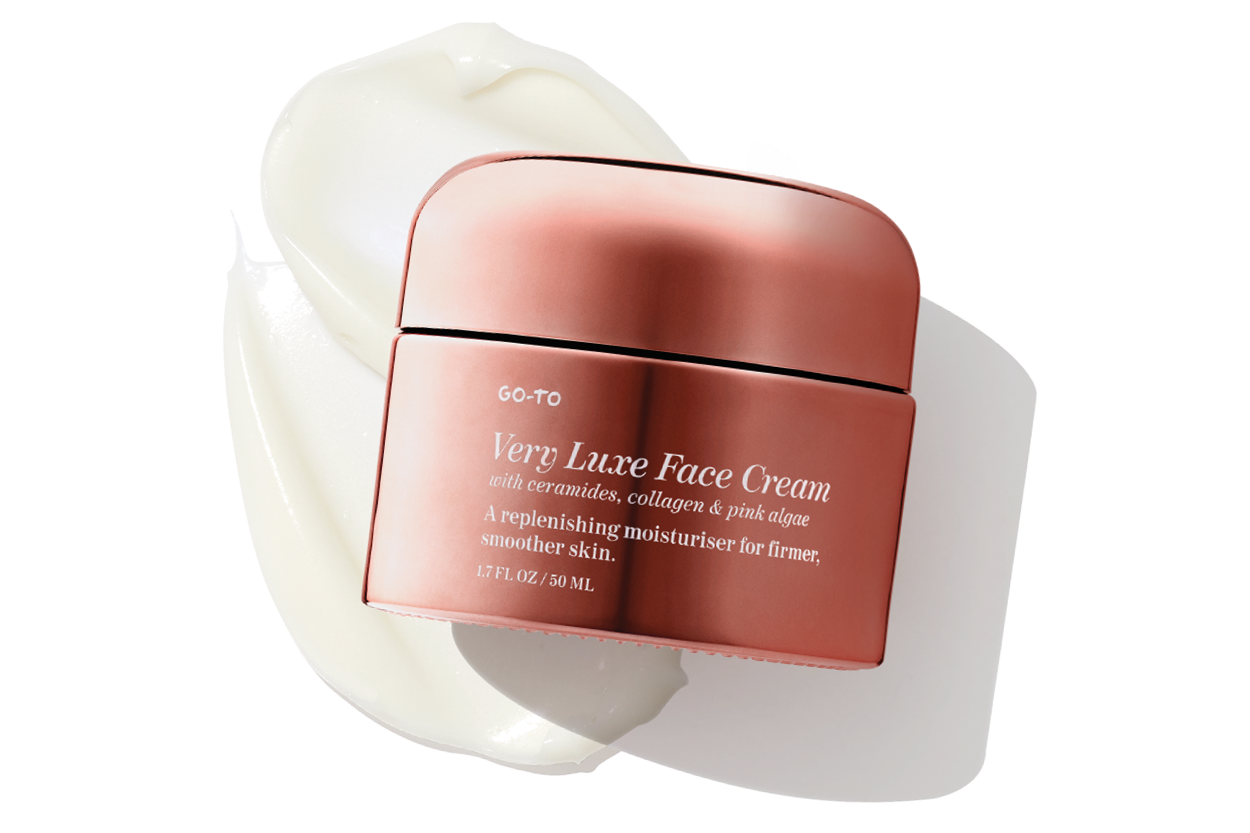 "I genuinely, truly love this cream so much. Full disclosure: I know the other one you sent was [redacted] because I know that scent very well and I really love that cream, so to say that I think this is even better is a HUGE thing."
"This felt SO LUXE. Richer and creamier than Jar A but sunk into the skin just as easily, beautiful scent (not as strong as Jar A), and sat beautifully under makeup. I love a slightly richer texture and this was just perfect for my skin."
"Ok, this was hard! I really liked Jar A, but felt like Jar B [Very Luxe Face Cream] 'did more'. In the first few days I saw old skin lift off and old blemishes cleared up almost immediately. My skin was clearer, felt more even-toned (after one week that's a big call!) and very hydrated. Jar A was a beautiful hydrator but I don't think it changed the appearance of my skin in the way that Jar B [Very Luxe Face Cream] did."
"The texture is delicious on the skin. The hydration lasted longer than that in Jar A, and it's smoothifying skills are masterful too."
"The texture was so lovely, it just sat on my finger like a marshmallow, and the first time I applied I used way too much, a little goes a LONG way. The scent was nice and super delicate."
"Loved how subtle the scent was, how it felt light on the skin but was super hydrating and layered with everything. Was just left with super nourished, hydrated and bouncy skin: exactly what I want from a moisturiser."
"My skin felt softer, plumper and smoother in texture after use. It also gave an incredible glow!"