Single-use exfoliating pads soaked in an all-natural solution that gets rid of dead skin cells and hydrates the skin.
We all know exfoliation is an enormously vital part of any skincare routine, but not all exfoliation is equal. A chemical exfoliator, for example, (which uses naturally-occurring acids to remove dead skin cells, usually AHAs or BHAs) tends to give a far more thorough, even result than scrubbing your face with harsh, jagged particles. Which is why we much prefer it.
So, we combined the well-documented effectiveness of lactic acid, the most gentle of all AHAs, with ultra-hydrating essential oils to create a face exfoliator that thoroughly removes dead skin cells (the cause of dull skin and congestion), refines skin texture, minimises the appearance of fine lines and deeply moisturises. All that in 60 seconds, and using just one sweet, disposable little cotton pad.
Exfoliating Swipeys were created to make exfoliation simple and fast, and leave you with skin that's healthy and happy.
Important: When using AHA products, wearing daily SPF becomes even more crucial.
This product is genius!
It makes exfoliating a few times a week a simple task, with its pre-soaked exfoliating swiping wipes. I don't think I could live without them now I know they are a thing.
Smooth Skin Ahead!
I have been so impressed with the Exfoliating Swipeys. I was already using a chemical exfoliator from another company and thought it was doing a good job. But once I started using the Swipeys I noticed a major difference. They make my skin feel so smooth and refreshed. I would go as far as to say that the Swipeys have made the biggest difference to my skin out of my whole skincare routine. Highly recommend!
Extremely Happy
For someone with combination skin + rosacea, I find these Swipeys gentle enough not to irritate my skin but robust enough to exfoliate incredibly well.
Read More Reviews
Water, lactic acid, aloe vera juice, ethanol, propanediol, polysorbate 20, mandarin oil, lemon oil, dehydroacetic acid, benzyl alcohol, sodium citrate, potassium sorbate.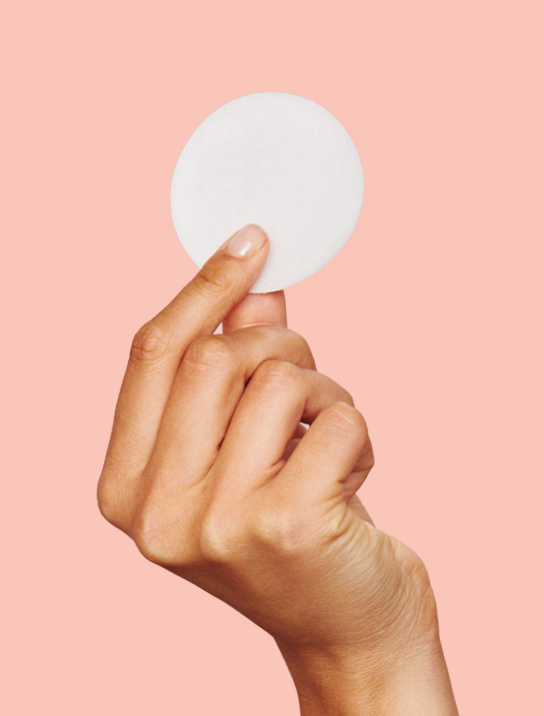 How To: Exfoliating Swipeys
Get Rid Of Build Up, Get Back To Glow
Everyone's different, but we're firmly on Team Chemical Exfoliants (ahem, which is why we made our very own ultra-useful, ultra-gentle Exfoliating Swipeys) because they don't rely on harsh, scrubby particles to clear away the gross stuff. And because they tend to provide a far more gentle, thorough exfoliation and have way better table manners.
Read More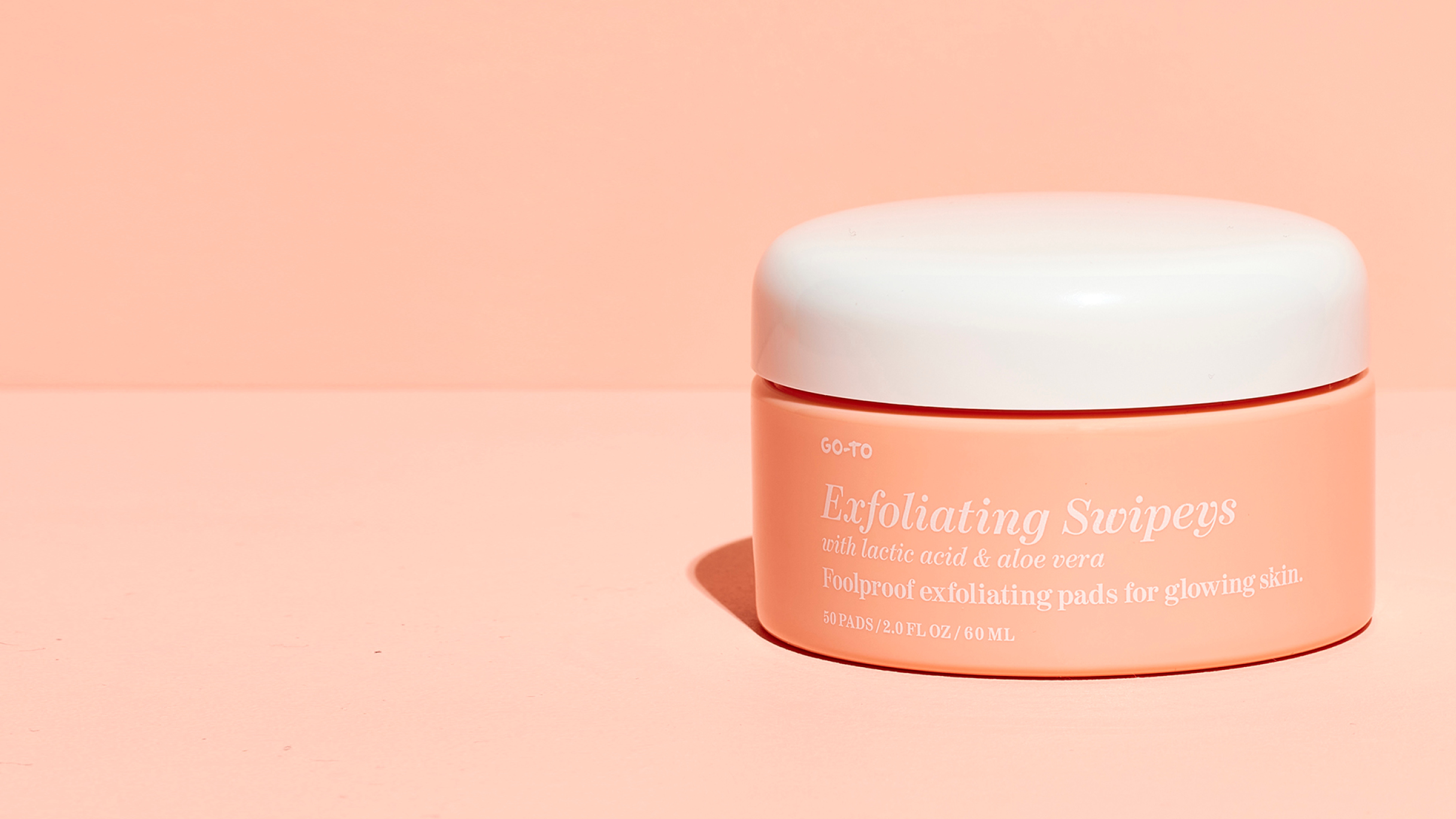 Aloe Vera Extract
Rich in vitamins c, e and beta carotene, aloe vera is highly nourishing, soothing on the skin, helps to reduce flaking, and restores suppleness to dry skin.
Lactic Acid
An alpha hydroxy acid (AHA) that gently exfoliates the skin, assisting in cell renewal and skin rejuvenation for an all round youthful look.
Pink Starburst
Extracted from the snack cupboard, excellent for improving mood and ruining your dinner.
Your PM Routine!
Gently swipe Exfoliating Swipeys across freshly cleansed, damp skin 2-3 times a week, max.
Leave solution on for one minute. Rinse face. Follow with serum/face oil if you use one, and then a hydrating face cream such as Go-To Very Useful Face Cream (good), a replenishing mask (better), or by eating a red velvet cupcake (best).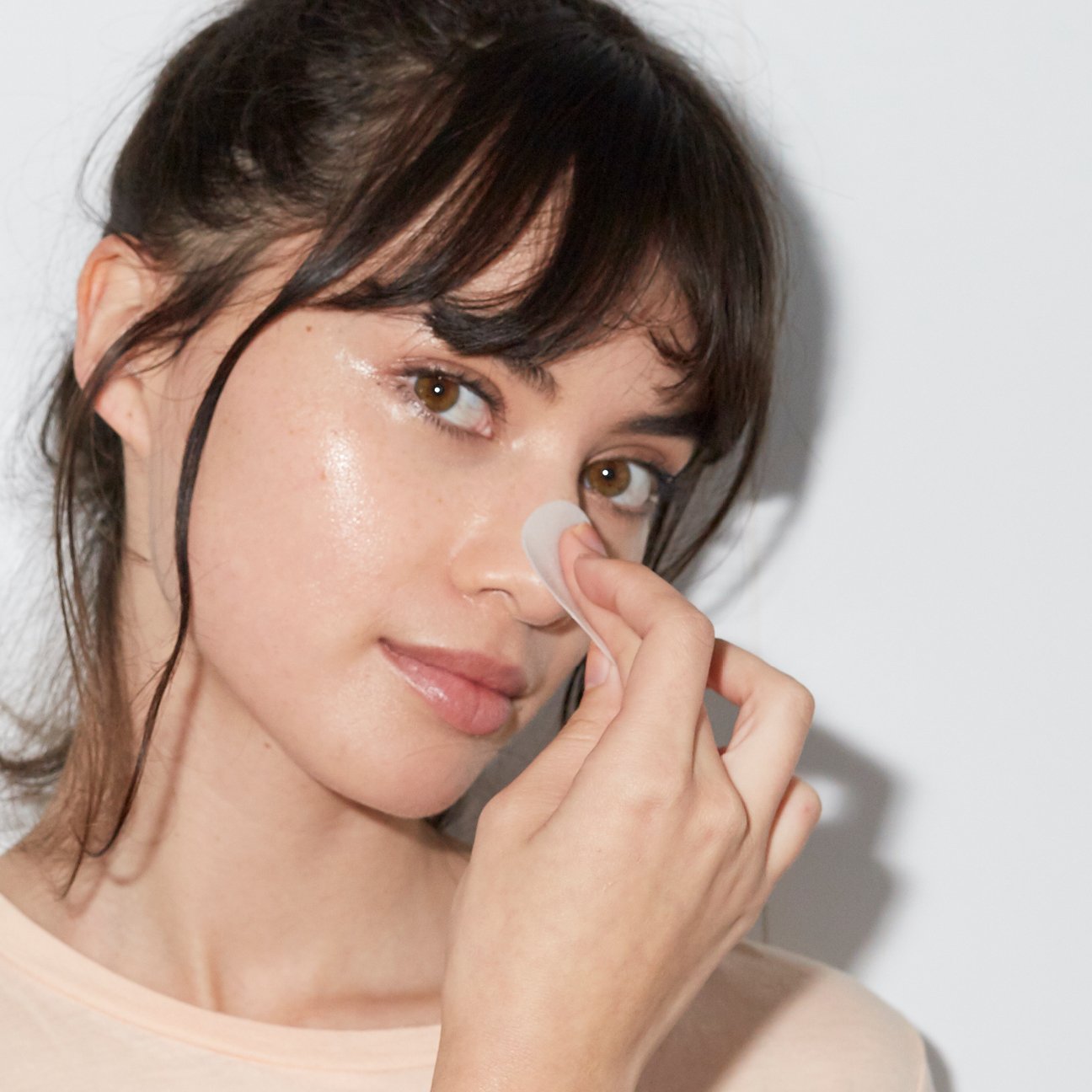 Reduce Reuse Recycle
100% recycled polyethylene terephthalate jar
100% virgin polypropylene plastic lid
Recyclable carton made from PEFC-certified cardboard. A PEFC forest is a forest that is managed in line with the strictest environmental, social and economic requirements.
Ready to recycle your empties? Pop your empty packaging into a TerraCycle® bin at any local MECCA store.
TerraCycle®, the global leader in recycling the 'unrecyclable'. Rather than throwing away your used bottles, jars and tubes the TerraCycle® program allows your used skincare packaging to be sorted, processed and transformed into something new, and useful.
Important! Empty products must be empty or almost empty. TerraCycle® will not accept any returns that still have product in them.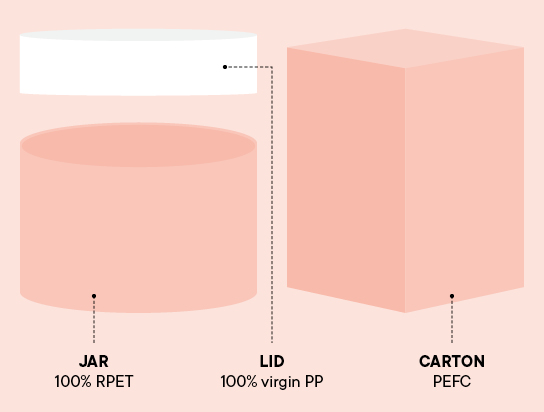 Scrolly Molly do we love Instagram.
@gotoskincare