How To Tablescape For The Holidays, According To Alyce Tran
Less than 3 minutes / November 02, 2021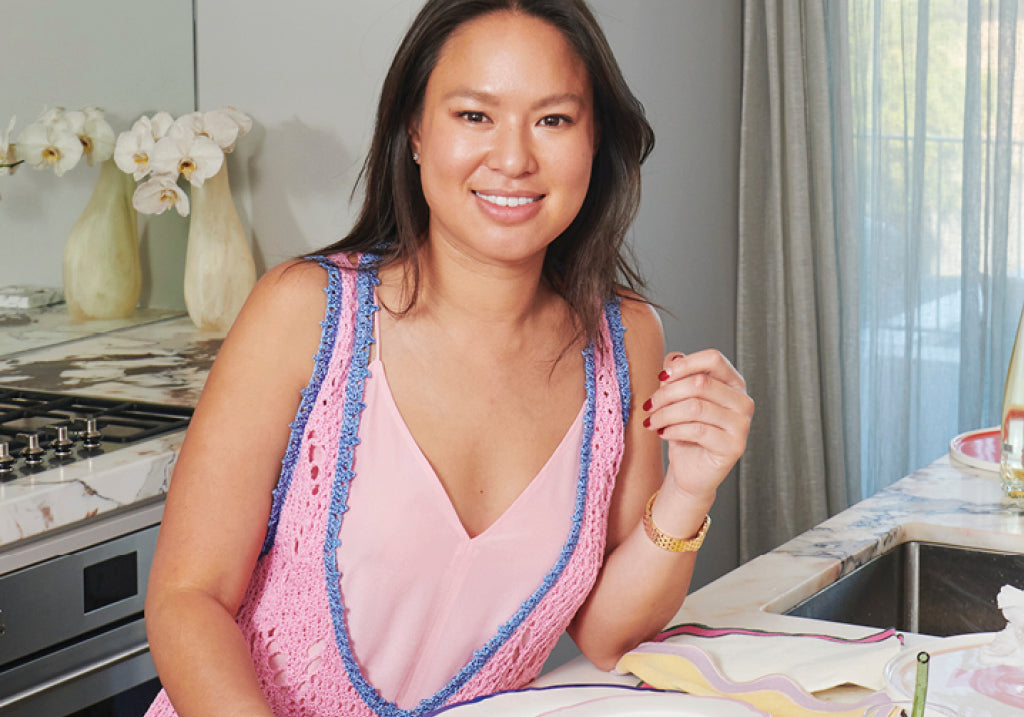 There are few that know the art of tablescaping better than Alyce Tran.
The entrepreneur who co-founded the accessories brand The Daily Edited, now splits her time between consulting for US fashion tech business LTK and heading up her lifestyle brand, In The Round House.
In The Round House has everything you could ever need/want in your quest to be the host with the most—napkins, tableware, candles, place settings, all designed to be mixed and matched as you please and make tablescaping a breeze.
So who better to ask for hosting tips this festive season and bug about what she'll be gifting—seriously, who?
"Make your table colourful and joyous with some cute personalised touches," Alyce advises of getting your table just right this holiday season. "I love the idea of having some extra gifts on the table for guests and Go-To products really go with my colour scheme!"
Here you'll find Alyce Tran's Giftmas Guide, including some Go-To favourites she plans to handout as party favours this Holiday Season:
In The Round House Pink Shell by Daimon Downey plate, $29.
Go-To Super Handy, $21.
In The Roundhouse Multi Colour Taper Candle Set, $30.
Go-To Very Nourishing Body Bar, $9.
Anni Lu Sprezzatura Bracelet in Freshwater, $255.
In The Roundhouse Beige and Sand Scalloped Edge Placemat and Napkin Set, $180.
Go-To Lips! Lip Balm, $15.
Dinosaur Designs Resin Skipping Stone Round Vase, $105.
Alyce's last word? It could only be her pick for greatest Christmas movie of all time:
"Gotta be Love Actually!"
Duh.