13 Christmas Movies You Should Watch Immediately, If Not Sooner
4 minutes / November 18, 2022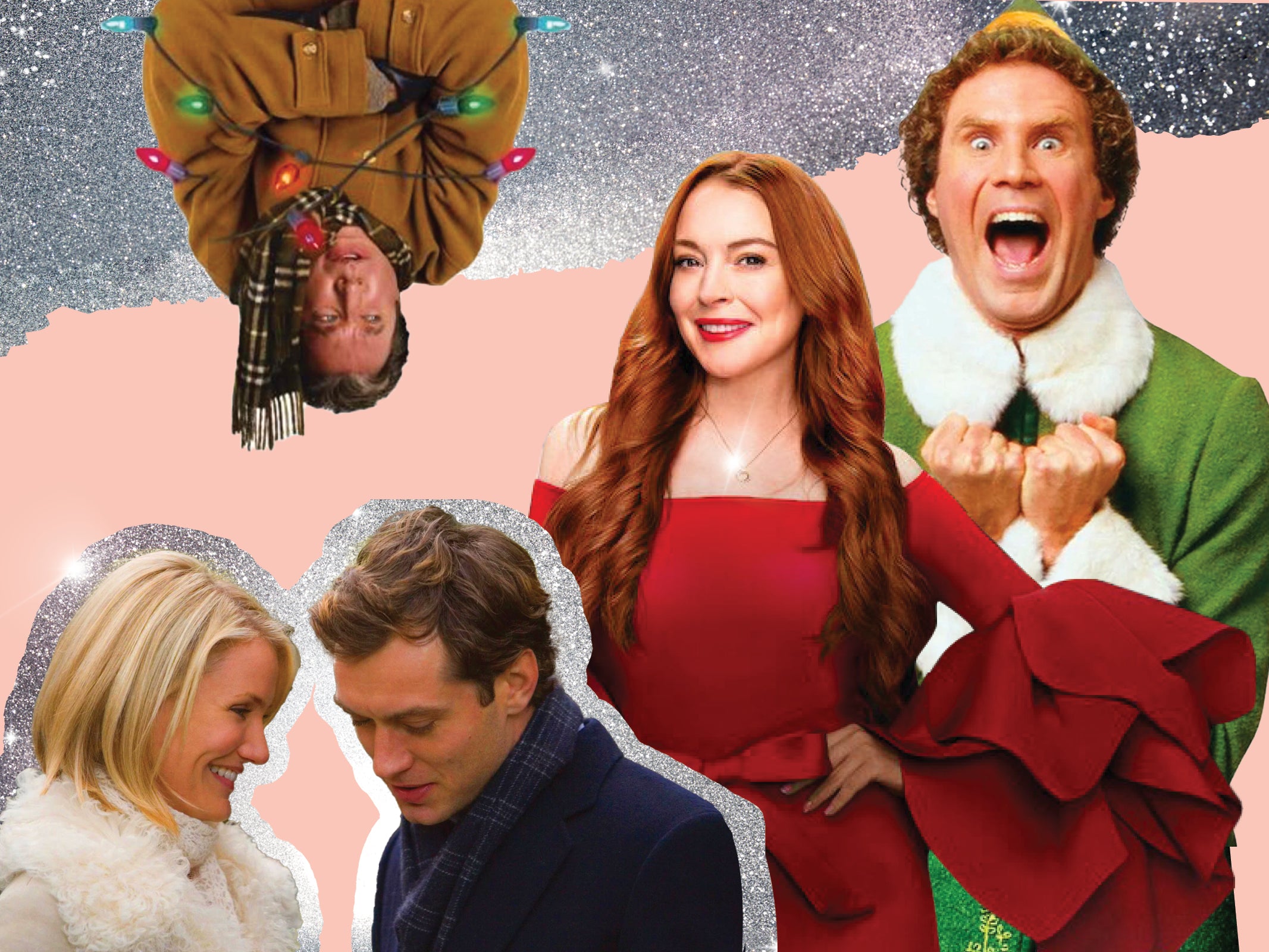 It's November! Like, late November! Already! I don't know how that happened but we're here now and it's totally appropriate to start watching Christmas movies again.
In case you need a reminder of the classics (surely not), or a nudge to watch the latest Netflix flick (hello, Lindsay Lohan) we've very carefully curated the ultimate holiday-watching list just for you. Have a read, start scheduling some cosy couch time, and thank us later. (With gold, ideally.) (We're pretty stocked up on Myrrh right now.) 
Love Actually
Kicking it off with the holiday movie to end all holiday movies. Love Actually follows eight different couples' lives in the lead up to Christmas and it has it all. Love! Heartbreak! Humour! A great soundtrack! Hugh Grant! It's a magnificent watch any time of year but especially during the holiday season.
Falling For Christmas
A newly engaged hotel heiress (Lindsay! Lohan!) gets into a serious skiing accident which results in amnesia. Luckily a handsome lodge owner has come to her rescue, offering sanctuary while she recovers, and a very helpful hand in her journey of rediscovery. Will both their Christmas wishes come true? Of course they will!
The Grinch That Stole Christmas
Now you listen to me young lady! It's time to relive your childhood memories and marvel at Jim Carey's hilarious performance as The Grinch. Is there anything more relatable than this iconic rant: 4:00, wallow in self-pity. 4:30, stare into the abyss. 5:00, solve world hunger, tell no one. 5:30, jazzercise. 6:30, dinner with me. I can't cancel that again. 7:00, wrestle with my self-loathing. I'm booked. Of course, if I bump the loathing to 9, I could still be done in time to lay in bed, stare at the ceiling and slowly slip into madness.
The Holiday
Kate Winslet and Cameron Diaz at Christmas. Need I say more? Does the mention of Jude Law also help? Knew it. The Holiday follows two women who literally swap lives to heal their heartbreak over the festive season. From Los Angeles to London you'll be hooked on the very wholesome relationships that start to form. 
Bad Santa
Now for a complete change of pace, Bad Santa is a dark comedy about a part-time shopping centre Santa and full-time conman. Save it for a night when no tiny humans are around (consider this your official warning), grab yourself a glass of eggnog, and enjoy.
Home Alone
The ultimate family Christmas movies. (Yes, movies. This might be cheating but parts one and two deserve a spot on this list.) Home Alone is a Christmas staple about a clever kid consistently outsmarting a pair of thieves. A must-watch! Two of them!
Elf
A super goofy comedy starring Will Ferrell as, well, an elf on the hunt for his biological dad. It's fun, it's festive, and it's totally ridiculous at times (but not in a Vanessa Hudgens playing three different versions of herself a la The Princess Switch kind of way). Go watch it, already!
Christmas With The Kranks
A feel-good holiday film about a couple who try to skip Christmas (!), only to have their best plans ruined when their daughter decides to come home at the very last minute. It's light and fun, exactly what you need when you're busy after a long day of shopping for Tricky People. 
Love Hard 
After an LA-based writer and self-confessed romantic falls for an East Coast guy on a dating app, she decides to risk it all and fly across the country to surprise him on Christmas Eve. Ballsy. Too bad she's been catfished and her new flame, Tag, is actually Josh. But, Tag is an actual human who does exist! Hot bod and great personality included. Can she woo him over amongst all this holiday-fuelled emotion? 
The Nightmare Before Christmas
Tim Burton's animated masterpiece tells the story of Pumpkin King Jack Skellington who stumbles upon Christmas Town and quickly becomes obsessed with it. (Same, honestly.)
Klaus
Another A+ animated option! The most recent movie to make the list is a delightful take on a Santa Claus origin story. A sure fire way to get the whole family in the festive spirit.
The Family Stone
The festive family drama you didn't know you needed. The Family Stone perfectly captures the chaos of families at Christmastime. It's witty, clever, and full of heart, and if you haven't watched it already, for the love of stuffed stockings, go and fix that now.
Let It Snow 
This feel-good movie might just have all the makings for a teen version of Love Actually - unrequited love and fractured friendships - but we'll let you decide. Let It Snow follows a group of teens from small town (of course) America on Christmas Eve where they experience a freak downpour of snow. Forced to come together, will anything be the same come Christmas Day?