A Guide To Booking Your Beauty Treatments On Your Period
Less than 3 minutes / July 28, 2021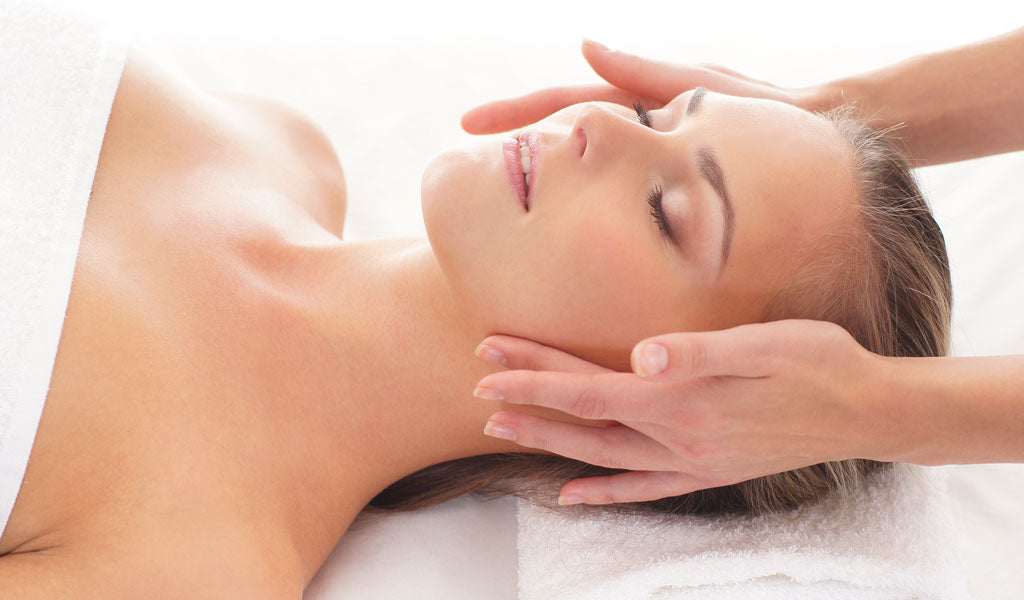 Lots of things change when you're on your period.
Your skin!
Your hunger levels!
Your tolerance for Annoying Things!
But does that mean your beauty treatments need to be changing as well?
We asked two beauty wizards to weigh in on how and when to schedule your appointments to accommodate for any increased sensitivity or changes in your skin. Let's go!
Treatments To Consider Avoiding On Your Period
Hair Removal
While everyone's skin is different, it's certainly not uncommon for skin to feel more sensitive during menstruation. As a result, you could find it beneficial to plan any hair removal treatments you typically book in for a different time.
"As most women know, when you're on your period you're not feeling like the best version of you," says Natalie Ferrari, founder of The Parlour Room. Natalie goes on to explain that there's no set rules for what you can or can't schedule in (aside from a brazilian) holding off your hair removal appointments you might have might result in a more comfortable experience. "You would probably want to avoid any laser hair removal, waxing (including both legs and brows) and full body scrubs as this is when your skin is at its most sensitive," explains Natalie.
Chemical Peels
For the super sensitive it might be a good idea to steer clear of chemical peels during menstruation, to avoid any irritation.
"If you know that your skin feels extra sensitive when you have your period, I would avoid booking in any chemical peel skin treatments that week, predominantly for comfort," suggests Yadira, while noting that, if your skin feels fine during this period, you need not worry.
"Having a skin treatment itself during a more sensitive time isn't going to affect the efficacy of the treatment itself, I guess it would just be client preference," says Yadira.
Treatments To Consider Booking In During Your Period
Facials
"During the first days of the cycle, the levels of hormones estrogen and progesterone tend to be lower," explains Dermal Therapist, Yadira Cauchi. "This can generally make the skin a little more dehydrated and or dull." If you're finding that this is the case for you, a nourishing facial may be just what you need to brighten and boost your skin.
On the other hand, if you find acne is your main concern while you're on your period, Yadira recommends LED Light Therapy as it is "a great gentle treatment with no downtime."
And if you're not quite sure what treatment would be best for you, Yadira always recommends booking in with a dermal therapist for a personalised skin consultation tailored to you.
Manicures, Pedicures, And Massages
If you're feeling up to it, treating yourself to a relaxing massage or a mani/pedi can be a clever way to relax during your period.
"A massage, pending how you're feeling could either be quite relaxing or uncomfortable so this is really up to the individual" explains Natalie. "If I do feel like a bit of a pick-me-up, a mani/pedi with a relaxing foot massage is always my go-to, I can sit down and relax and enjoy beautiful nails."
Treatments To Consider Booking In Before Your Period
Chemical Peels or Laser Treatments
If you know your skin experiences hormonal breakouts during your period, you can help fend them off with a chemical peel beforehand. "If hormonal breakouts are a concern, a great time to book yourself in for a chemical peel is 7-10 days before your period is due," suggests Yadira.
And if you're not able to book in for a treatment? Try adding salicylic acid into your at-home routine in the week leading up to your period. "Salicylic acid is a BHA chemical exfoliant that dissolves skin debris that clogs pores," explains Yadira. "The idea here is to essentially create an environment for your skin (pre-period) where breakouts are less likely to occur. Prevention is key!"