Face Oil For Oily Skin
Less than 3 minutes / April 10, 2019
Oily skin is shiny, prone to blemishes and congestion. And it's a real pain, to be honest. It's hormonally inflicted or genetic (cheers, Dad), but it's also a sign of imbalanced skin.
Ysee, oily skin happens when the body overproduces sebum (the "oil" that causes blackheads, congestion, blemishes etc). This can happen when the skin's natural oils are stripped away; usually because you've been naughty and overdoing it with cleansers and exfoliants and too much cheese.
This makes the skin thirsty. And naturally the body tries to fix it by producing more sebum to compensate. Yikes.
Enter: Face oil.
FACE OIL? ON OILY SKIN? HA HA HA. NO WAY.
Yes way! Face oil can do tremendous things for oily skin.
Hear us out:
The oils that face oils are made with are completely different to those produced by the skin. Which means they aren't going to add more oil. Instead they'll work to hydrate the skin which regulates the oil your skin is producing. How about that!
Because of this, the right face oil can even help clear up blemished, congested, otherwise very angry skin.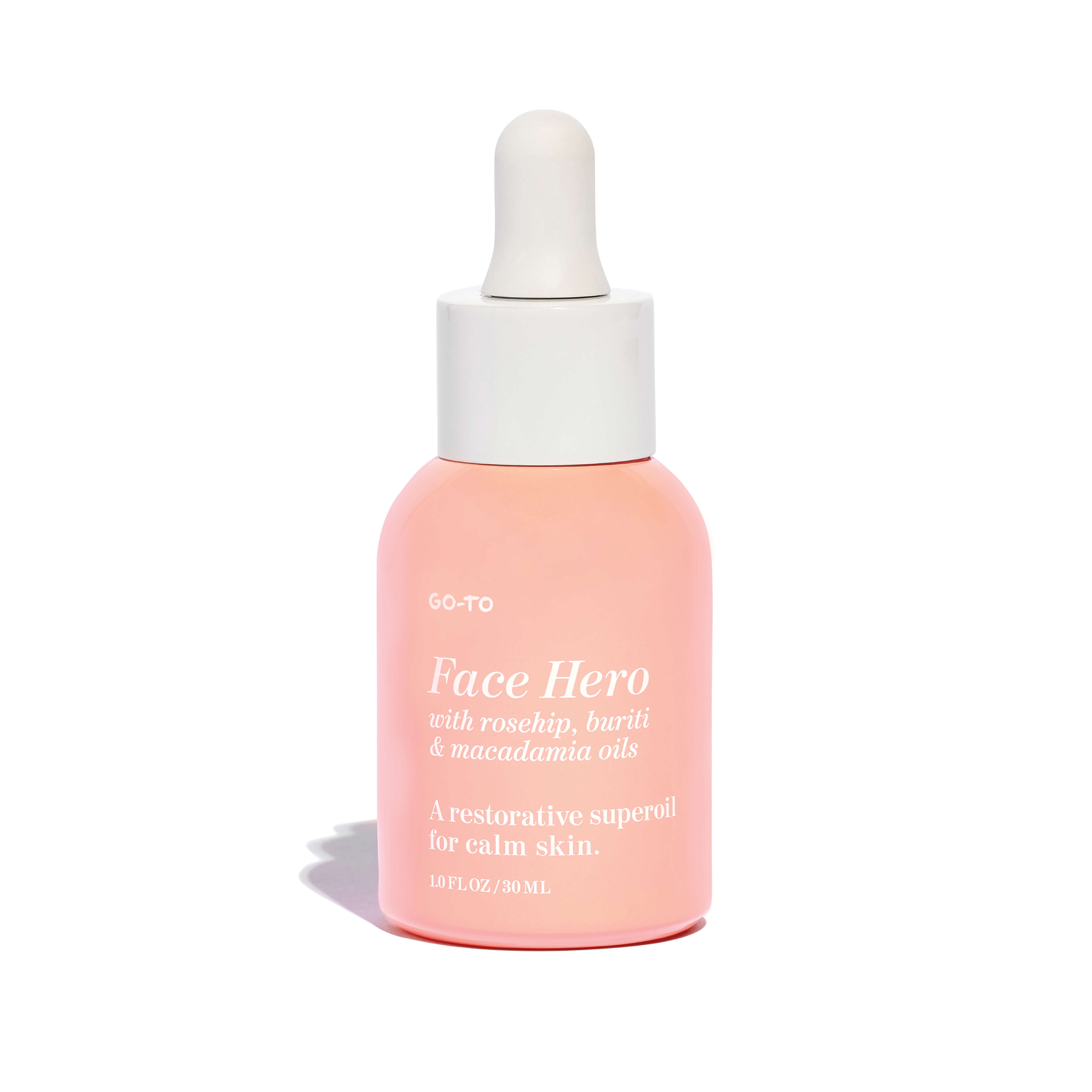 30ML / 1 FL OZ
Face Hero is a terrifically powerful, fantastically lightweight face oil that deeply hydrates, soothes, revitalizes, balances, and protects. (Overachiever.)
And if that's not enough:
Face oils are speedy way to instantly boost moisture. (Essential because oily skin is often dehydrated.)
The skin needs oil

and

moisture to function properly. Moisturiser alone won't cut it.
Ingredients like buriti, macadamia nut, evening primrose, rosehip and jojoba oil mimics the skin's sebum near perfectly, and are known to balance and restore oily skin types. And believe it or not, you'll find those exact ingredients in our very own face oil,

Face Hero. Funny that!
Oils act as the skin's lipid barrier. Think of them like cling wrap. They'll seal all that moisture in, and ensure your skin stays protected against dryness, super high or super low temps, and dry air.
In short: Got oily skin? Try a face oil! Trust us, yoil love it. Ha ha ha. Sorry, sorry. We had to.