How To Get Perfect Pre-Party Skin
Less than 3 minutes / November 16, 2022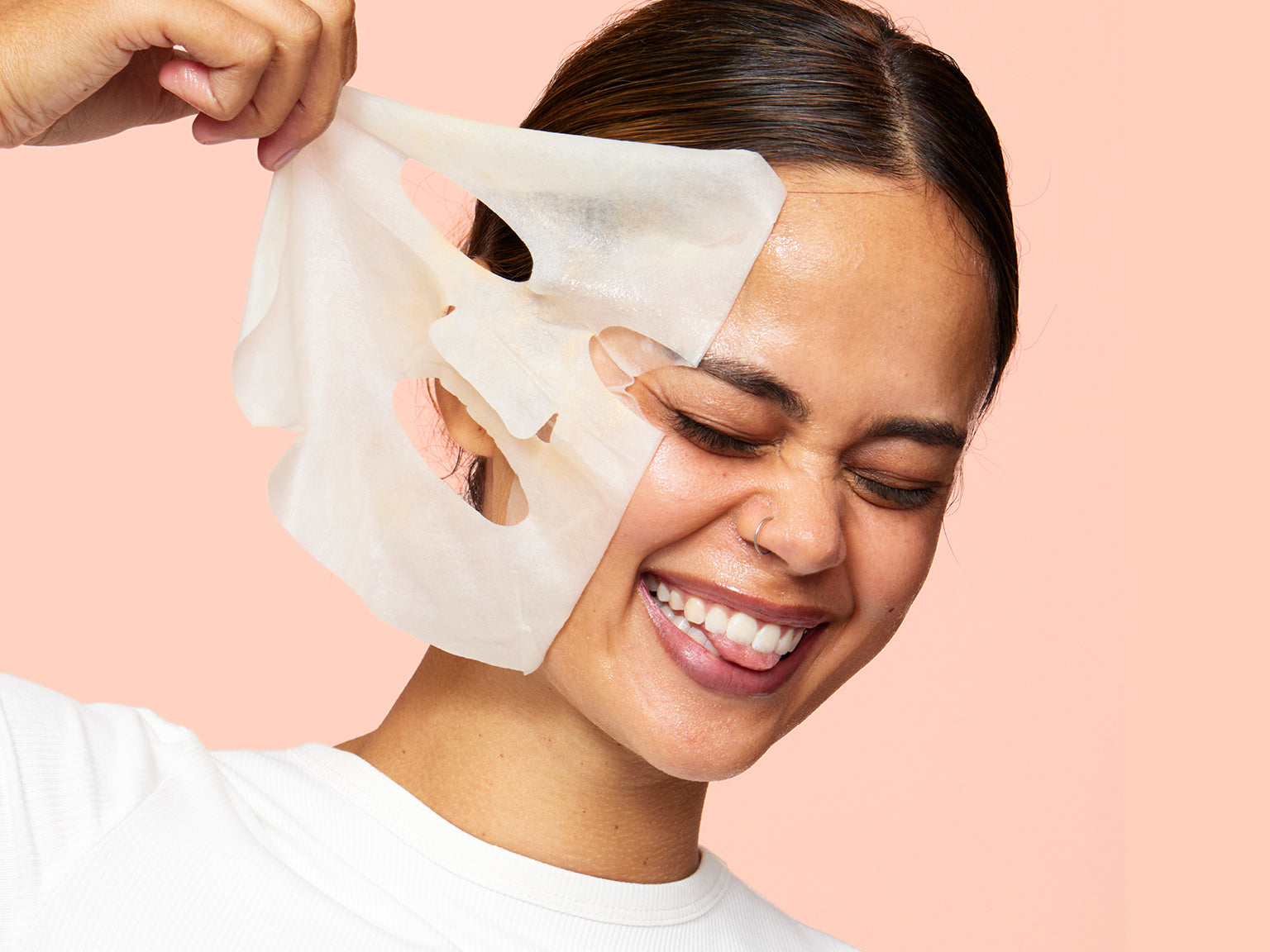 So you've got your besties birthday/a hens weekend/Taylor Swift concert on the horizon and looking goddam glowy is a non-negotiable? We can help with that! You want long-lasting luminosity, flawless makeup, ultimately, a face that can endure the wrath of eating, drinking, and dancing all night long. 
With the right products and a solid routine you can prep your skin for super smooth makeup application and a level of radiance that will render any disco ball redundant. 
Looking after your skin is important all year round, but when there's heavy makeup involved, you really want to nurture that blank canvas of yours so it can quite literally bounce back the very next day. Here's how:
Cleanse
Thoroughly massage 1-2 pumps of cleanser - mousse, oil, gel, pick your poison - all over your damp face, then rinse. This first step is going to gently remove impurities such as dirt, grime, excess oil, cookie crumbs, to leave you with a properly clean and happy complexion.
Mist
Your in-betweener product! For skin spritzing! A damp face is much more permeable, meaning a mist makes it easier for all products that follow to penetrate the skin, and reach full effectiveness. 
Exfoliate
A surefire way to remove excess buildup and dead skin cells for a truly fresh look; exfoliating can also help to alleviate any dry patches (made even more visible once your foundation has been applied). 
Reminder! There are two kinds of exfoliation:
Physical - using rough particles to physically scrub your face. 

Chemical - using naturally occurring acids (AHAs, BHAs, PHAs) to clear the skin. 
The latter tend to give a far more even and thorough result. That's why they're our go-to. 
Mist
No need to repeat ourselves, refer to step number two!
Mask
Something super nourishing that's going to deliver instant results for your skin, we highly recommend adding a sheet mask (say, uh, Transformazing!) to your pre-party skincare routine. Because they contain a high concentration of active ingredients, like ours, drenched in niacinamide, they almost work like an express facial! Hydrating, brightening, plumping the skin to provide the perfect base for makeup. 
Hot tip! Reminder to scoop out all that leftover serum and apply it to your face, neck and chest. Don't let that glowy goop go to waste. Or else.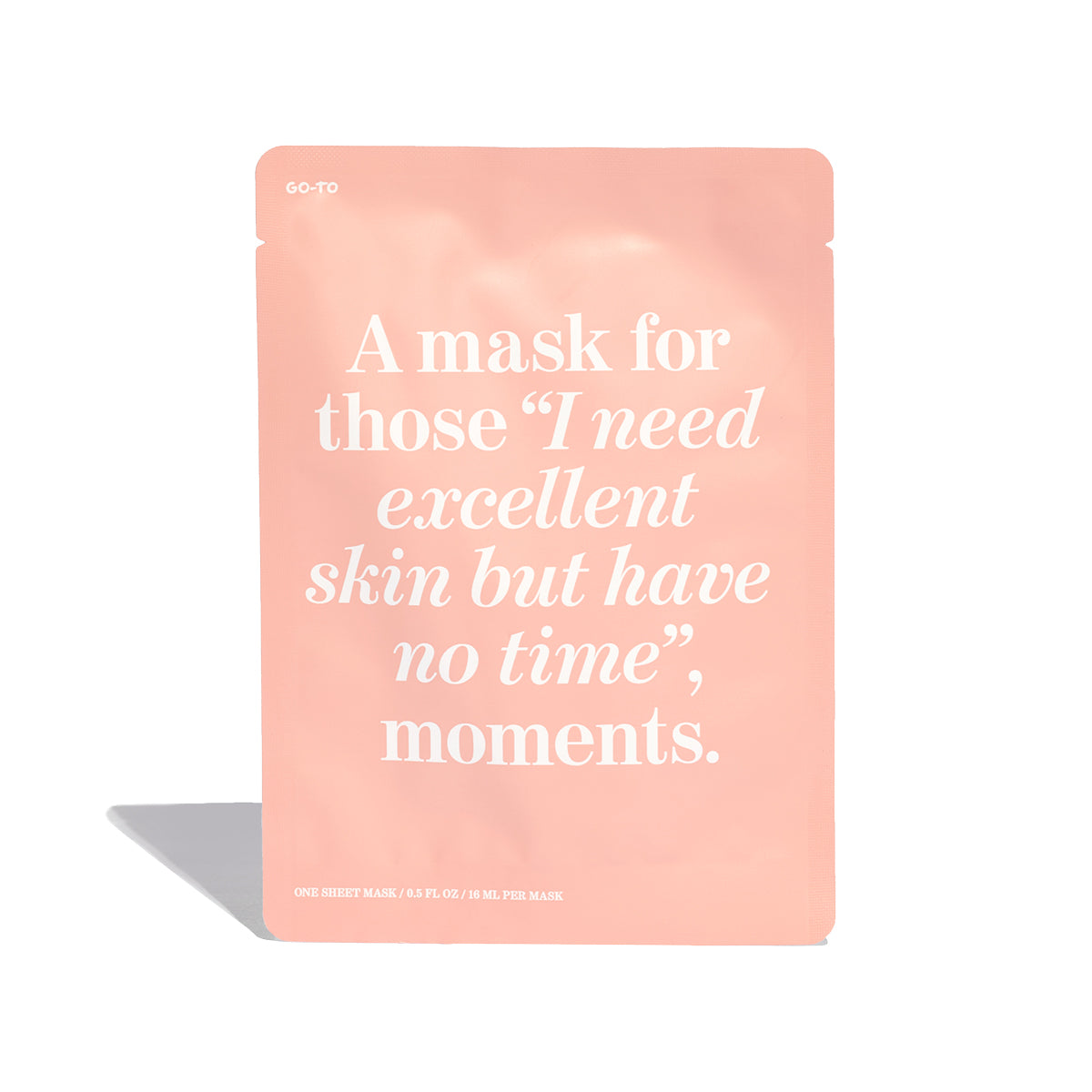 One sheet mask
Transformazing is a serum-drenched sheet mask that transforms your skin into very amazing, very glowy, very luminous skin in just 10 minutes.
Moisturise 
An ultra-calming way to lock in all the hydration you've just pumped into your pretty pores. This final step, before the real fun begins, is going to prevent the skin from dehydrating while you sip on numerous spicy margs. 
If you're working towards more of a matte makeup look, you're best to reach for a lightweight gel-cream that leaves zero residue. 
But should you be someone who sits firmly in camp glow, a
face oil
is going to get you there. Massage five or so antioxidant-filled drops into the face, or if you're feeling adventurous, you can add a few drops to foundation and reeeeaally brighten your base. Glow on!