Women We Go To: Meet Pilar!
Less than 3 minutes / March 07, 2023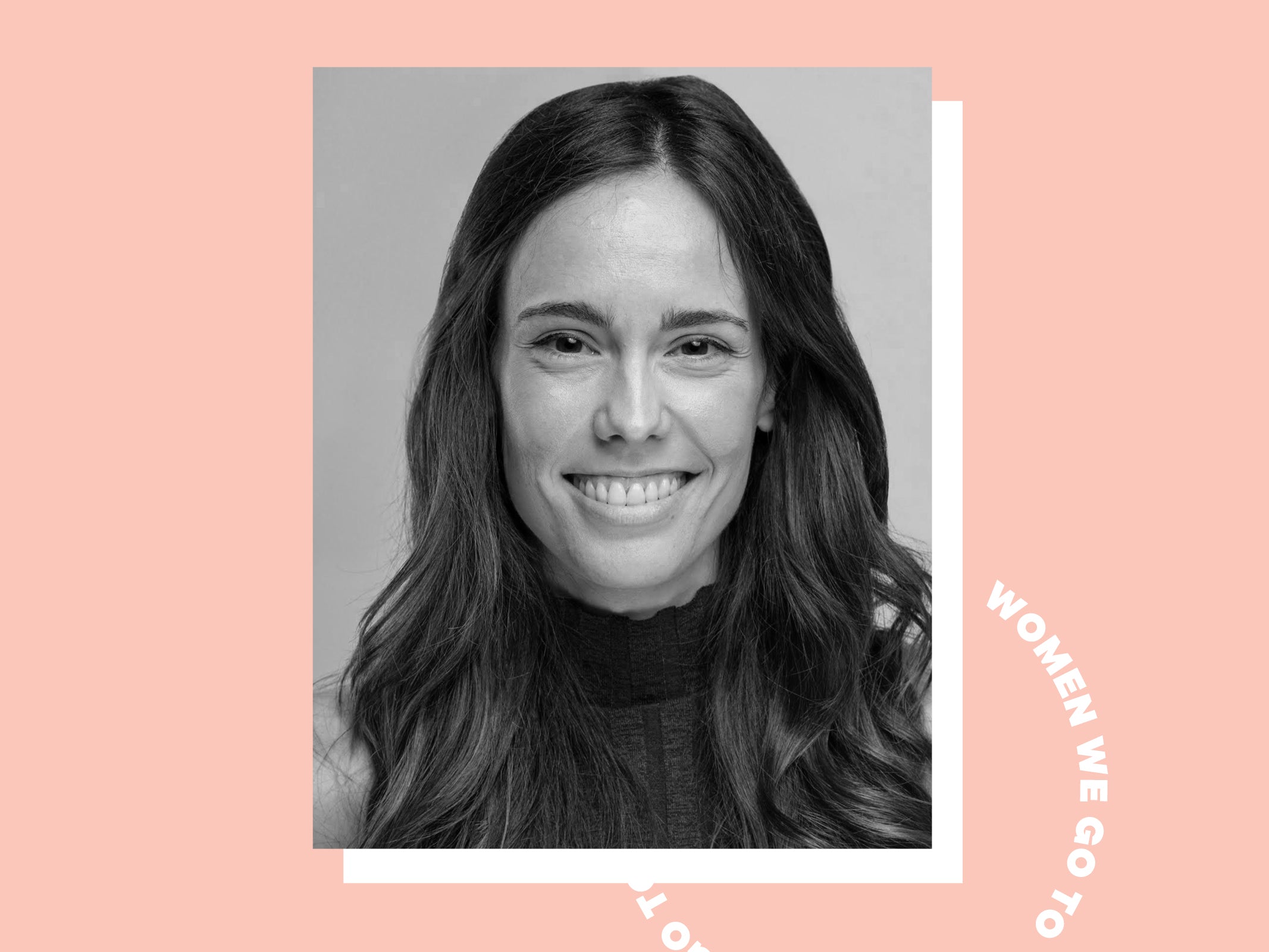 The many female faces behind Go-To are goddam great at what they do, keeping the peach cogs turning across formulations, finance, marketing, customer service, so YOU can have happy, healthy skin. So! It's high time you got a chance to properly meet a few…
Like cooking, but with way more unpronounceable ingredients, Pilar is at home in the Go-To lab very busily developing brand new products as our Senior Formulations Chemist. When she isn't donning a peach coat and protective eyewear, you'll find her with her nose in a book, or out bushwalking. 
What's one piece of advice you'd give your future self? 
Don't ever take life's problems too seriously. (They tend to work themselves out in the end.) 
How does it make you feel working for/with a predominantly female company like Go-To?
The cosmetics sector has a very strong female presence, and for me it has always been a privilege to be surrounded by women in the workplace. The attention to detail, the human relationships, the creative processes, as well as the empathy that is generated between women is an inspiring environment to be immersed in, daily.
On the other hand, the presence of women in high positions in a cosmetics company (much like Go-To!) serves as a reference for future generations of girls who will grow up knowing that they can reach wherever heights they want, in work and life. 
What's one moment in life, or work, where you felt proud of yourself? 
I feel very proud of each and every one of the projects I have collaborated on, and executed, during my career as a formulator. Some of them almost feel like my children, can I say that?!
I have helped with the development of numerous products (skincare, oral care, hair care products...), but without a doubt, sun care products are the most complex and very challenging. Being able to achieve the best texture, with the highest SPF and meeting all safety and photoprotection standards is something I'm continually proud of. 
I love my job and being able to see how cosmetics can help people improve their self-esteem and skin health, is such a rewarding process.
There's nothing worse than hitting the Go-To lolly jar at 3pm to find there's only musk sticks left. Can you talk us through another life event that required a bit of gusto to get through?
Moving to a new country (hola! I'm Spanish!) to start a new life is an exciting but complicated experience. Difficulties arise in even the smallest details of your daily life, but with time and patience they disappear and it becomes one of the most rewarding experiences of your life…
I moved down under just a few months ago after accepting the role of Senior Formulations Chemist at Go-To. It wasn't really a part of the immediate life plan, but the opportunity came up together with my partner and we decided to jump in and see what new experiences awaited us.
I'm still in shock at being able to spend Christmas in a bathing suit and flip-flops. I think I can get used to this! 
Given that you work at Go-To, you should know all the unwritten beauty rules (and follow them too!). But tell us, are you hiding behind any skincare sins?
Not so much a 'sin' but I do have to admit my skincare routine is very simple; lots of sunscreen every morning, lots of moisturiser at night (oils, emulsions, gels), and lots of fruit and veggies in my diet!