Must-Try Makeup Trends This Summer
5 minutes / December 06, 2022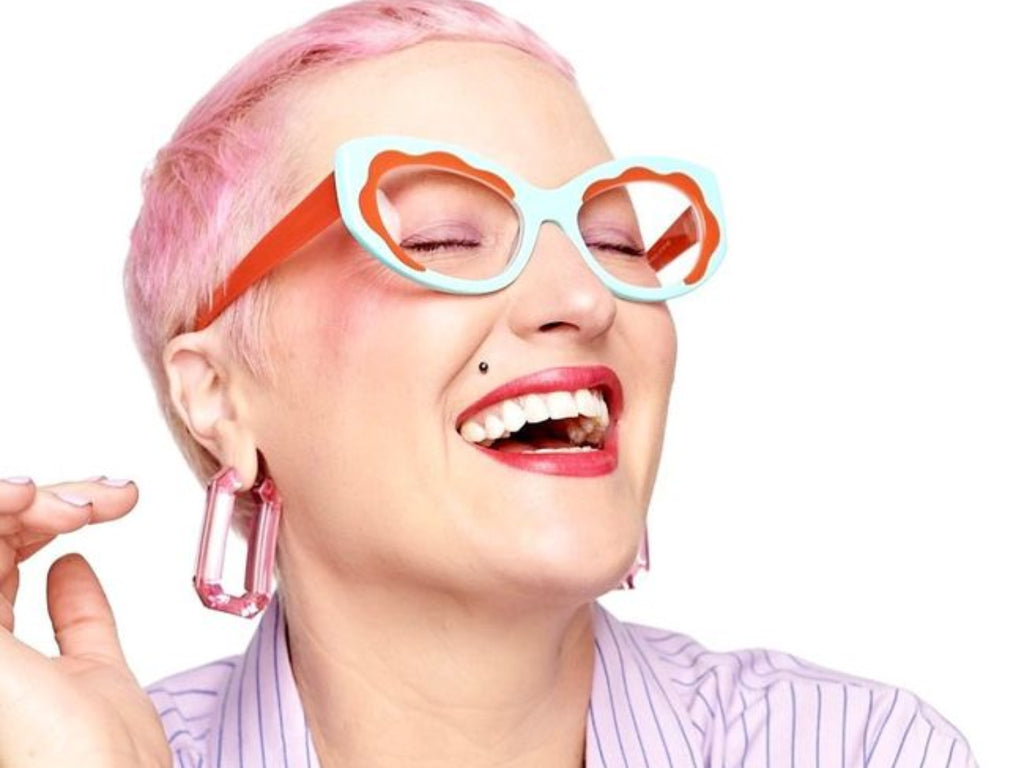 Longer days, balmier nights, and a reinvigorated makeup routine inspired by the most vibrant trends now circulating on socials. What does that spell? Summer! 
Think, 'just bitten' lips, over-the-top eyeliner, and the lingering, gemstone-inspired chokehold Euphoria still has on us all. No matter your skill level with a sponge/stick/brush, here's a simple how-to for must-try makeup looks to nail before the year's out. 
We spoke to the effervescent, fluorescent, celebrity makeup artist, Nicole Thompson, aka Pinkie, picking her brains about the best new trends on the horizon. And we have…
1. Never Too Much Blush
"TikTok's favourite beauty moment! Blush no longer compliments the beauty look, it is the beauty look! You can lift the face amazingly with blush by applying colour to the top of the cheek bones and blending towards the temple (all upward strokes). 
The flushed, sunkissed rouge look will be a staple this summer too, where the colour is applied in a W shape across the front of the face and blended with a fluffy brush. 
Otherwise, my absolute fave blush trend I've been using myself, and seeing all over blush-tok, is under eye blush. Surprisingly beautiful and easy to DIY at home! Use a mix of your concealer and liquid blush. Dab your concealer under eyes, next to a little blob of liquid or cream blush - then softly blend under the eyes and out towards the cheekbones for a subtle rosy effect. So pretty.  
Take it as far as you like! The trend has already morphed to take on more candy colours; have some fun and really lean into the look!"
 2. OTT Eyeliner (Perfection Doesn't Even Get A Look In)
"Thank you, Euphoria, for holding the door wide open for beauty without perfection. Instead, we're seeing beauty that has a heartbeat, beauty that packs a punch. 
While gemstone eyes are a trend that certainly isn't going anywhere, the one I personally love to play with is OTT eyeliner. Liner with no bounds! Expect to see artistic wobbly liner that extends the eyes up and out without the shackles of symmetry and crisp edges!
Applied thin, and in an array of colours, you might run this through the crease of the eye and out to the temples, under the eyes staring from the inner corner, or stacking three coloured lines on top of each other over the eyelid. This is a super fun way to experiment with your personal look. 
If you are going for a simple black liner, the Tom Ford Eye Defining Pen is amazing for fine lines that don't budge (and it comes with different sized tips). 
For colour, I recommend the Glisten Cosmetics Coloured Wet Liner, they cover neon, pastel, and everything in between. Colour Pop Graphix Ink Liner is another great one if you want to go straight from the pen. And for those who prefer pencil, Urban Decay 24/7 Glide On Eye Pencil comes in a range of really cute colours." 
3. 'Just Bitten' / Popsicle Lips
"Give the sometimes wintery, slightly gothic, blurred lip trend a summer twist by lacquering it with a lip oil. It's the "I've just finished my Calipo" look. Often lasting longer than a perfect red lip (minus the stress), soft edge lip stains are beyond easy to do. 
Choose your favourite tomato red, raspberry, or wine-coloured lipstick, give your lips a light exfoliation with your toothbrush or a slightly damp face cloth, and add a non-tinted lip balm lightly onto the lips to create the perfect juicy base. 
Make sure there is not too much moisture on the lips, before applying a little amount of concealer or foundation around the mouth and very lightly over the lip edges. (This gives you a great blank canvas to blend into.) Apply your lipstick to the inner parts of your lips and press your lips together to spread out the colour. 
Then, with your pinky finger, blend the lipstick colour out towards the edge of your lips without going over. Once you've blended, apply a high shine lip product to the inside of the lips and tap it outwards. Lip gloss is a good choice for longevity (like MAC Clear Lipglass, or NARS Afterglow Lip Shine), but a lip oil that hydrates and doesn't leave a sticky residue is a great option too (Naked Sundays Glow & Go Lip Oil SPF50 works a treat, so does Clarins Lip Comfort Oil)." 
4. Brows Be Gone! 
"As a woman with about 3 singular brow hairs to her name, I am so happy to see this trend take another spin around the beauty dance floor. Once reserved for runways and fashion editorial, this no brow trend is very much moving into the mainstream. 
A great beauty look is all about balance. Coco Chanel was onto something when she said "before you leave the house, look in the mirror and take one thing off". In this case, sometimes your beauty look is better without brows… 
Here are a few of my faves! 
Rowi Singh, the beauty queen serving colourful, shocking and aspirational beauty looks, has truly mastered the art of taking those brows off to let the rest of the makeup scream with joy! Without having to commit to the whole bleach look, Rowi simply brushes concealer through the brows to soften their colour, before pressing over with a beauty blender for even more coverage. 
Or you've got the likes of Kendall Jenner who has gone full bleach for many a fashion show and red carpet - remember her Prada look at this year's Met Gala? Adding an unexpected element to your makeup can take the look from beautiful to captivating. Sans brows is no longer regarded as just quirky or odd." 
5. Ear Makeup
"Yep! You heard that right. Beauty does not stop at the face, and thanks to the continued 'competition' to find new trends and play with different areas of our look, ear makeup is officially a thing! 
Amplifying the gemstone trend, and multiple ear-piercing trend, we're now seeing content creators take those stones all the way up to their ears! But if gemstones aren't your style, it could be a flick of metallic eye shadow, a sprinkle of gold glitter or slick of black or coloured paint across the ear. 
This is lighthearted, just as makeup really should be."