A Note To My Young Self: Your Hijab Is Beautiful
Nawal Sari
Less than 3 minutes / March 08, 2021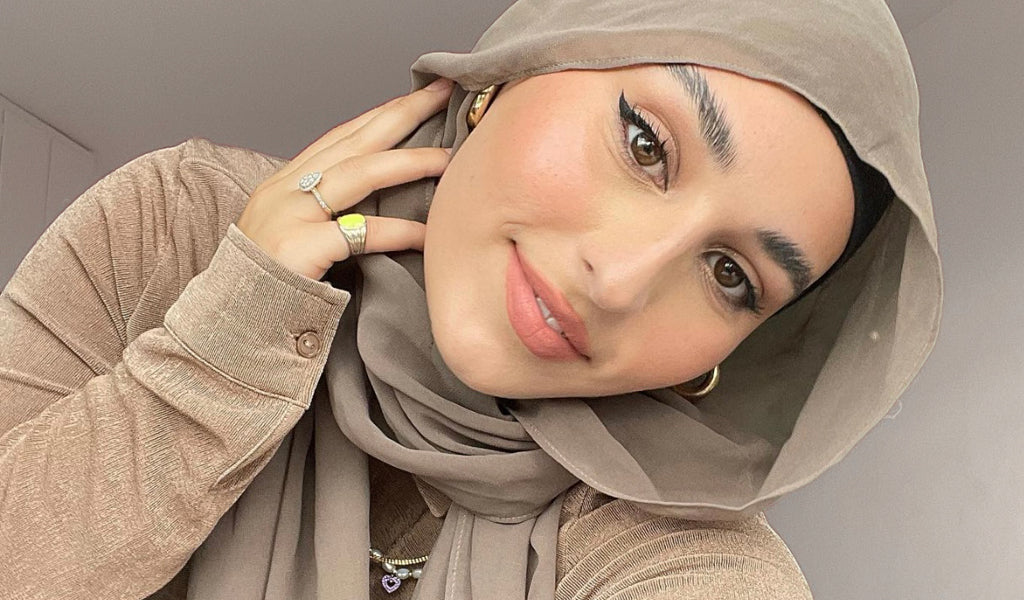 Hi! I'm Nawal Sari. I'm a 22 year old fashion and beauty content creator based in Sydney.
Growing up, my ideal of what 'beauty' means constantly changed. When I was in primary school I wished to look like Disney stars and thought how cool it would be to have blonde hair and blue eyes. In high school, I struggled with my confidence due to being dark featured, having hairy arms, a middle eastern nose and not dressing to the 'norm' at the time. Later in high school after putting on the hijab, that standard changed again to thinking I was anything BUT the beauty standard in my community. It took a long while to realise beauty standards suck and don't mean anything.
I never really saw women like me in the media. I was free spirited, creative and empowered, yet media reflected Muslim women as oppressed, male dominated, and anything but beautiful. As a young woman I was mad at how this rippled down society and made me feel like I had to work harder to gain respect and find validation in silly young boys. I felt like I was an exclusion to the things I admired.
When I finished high-school I went on to study a politically aligned degree because I thought as a Muslim Hijab wearing woman, a creative degree or anything expressing beauty and or fashion was out of reach for me. I thought I could never fit in or find respect in the industry. Fast forward a year after working in some retail jobs and noticing the gap in the market for diverse women I decided to study communications and strive for diversifying the Australian creative industry. I started my Instagram page and fell into this world of amazing women who reflected the same concerns I had on diversity, modest fashion, and sisterhood. I now work to be the representation I wish I had. The small impact of seeing an empowered, happy and successful Muslim girl Hijabi woman on a billboard or an ad would have meant the world to me. It would have made me feel accepted and 'beautiful'.
Now at the age of 22, a thought I'm still learning, and growing, I can say I've found the beauty in myself beyond societal standards. Beauty to me now is confidence, strength, intelligence and resilience. Those are the traits I wish to hold. Beauty is so subjective, interpretative and personal. Realising this brings such a sense of calm to your conscience.
Beauty is in everything and everyone and doesn't look a certain way. I hope one day we all can understand this and work for more inclusive beauty representation. And in addition to this, I'd hope beauty standards in general will be non-existent or less harmful. Social media is crazy and I would hope it works in our favour.