The Complex Relationship Between Beauty And Cancer
Natalie Fornasier
6 minutes / March 08, 2021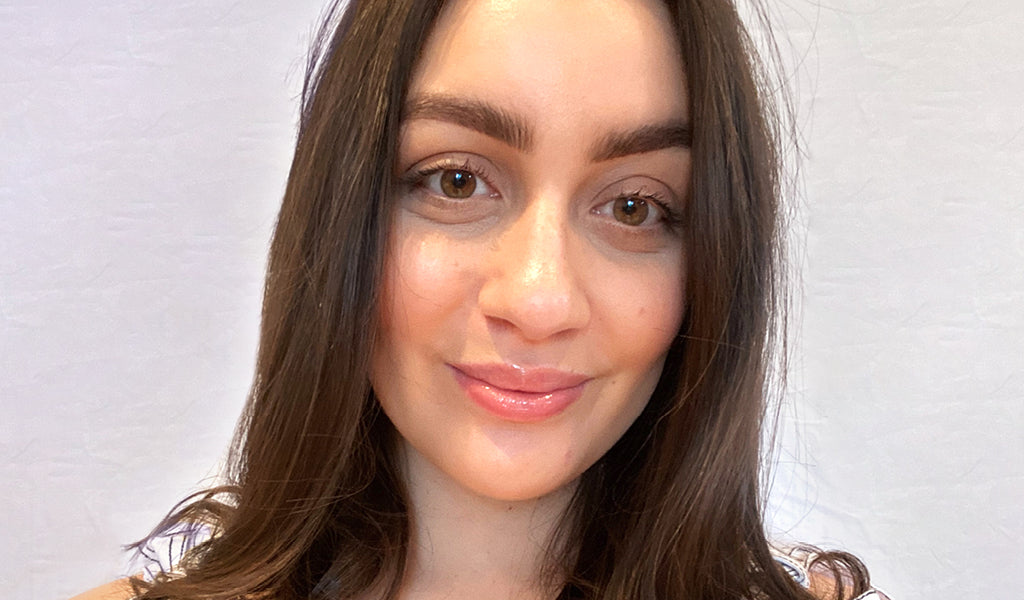 Beauty and cancer. Two words that for many, don't naturally belong together. For me, the relationship between beauty and cancer is complex.
I have been fighting cancer, specifically melanoma, on and off for six years. In 2014, at 20 years old I was diagnosed with stage III metastatic melanoma. Back then, there was no treatment options as melanoma doesn't respond to chemotherapy - only surgery. So, I had surgery to remove all my lymph-nodes in my groin and amputate my toe (where the melanoma started from). This left me with Lymphoedema, a broken sense of self and the beginnings of the wisdom so many spend their lives searching for.
During the brief mirage of my cancer free life, I began to put back together the puzzle pieces that cancer left behind. It was in August 2017, in my bedroom in Venice, that I began my love affair with skincare. My roommate introduced me to Caroline Hirons, and that's all it took to launch me into the world of skincare as self-care. Only ten months later, the fear so many cancer patients carry in their hearts became reality. As of May 2018, I was diagnosed as a stage IV cancer patient at 24 years old.
When you're going through something as traumatising as a cancer diagnosis – you tend to lose your relationship with yourself. Cancer, in short, is ugly. As I began all sorts of treatments and underwent harsh surgeries that left behind lines of pink puckered flesh, all the words associated with being beautiful felt foreign to me. There were times where I looked in the mirror and I didn't recognise myself. I couldn't see past the swollen, hot leg that required daily compression garments or the constellation of scars that are littered across my body like the fine, woven tapestry we call the night sky. I couldn't bear to look at my leg when I had a tube coming out my thigh for a month and a half or when I got so thin because I vomited every day for six weeks. Even now, I grimace when I see my reflection in the mirror because I live on steroids, permanently putting my body in a state of bloated and bigger than 'normal'.
Before cancer crashed into my life, I was a makeup girl more than a skin care junkie. I cared more about which new red lipstick I was going to spend my money on than a serum that would give me an enviable glow. But as I began to delve deeper into the care of my skin, particularly now that my cancer was back, now more than ever was the time to engage in self-care.
And yet, the world of beauty and the homogenised beauty standards that we are told we must aspire to, felt even more unattainable than usual. For a young woman in her twenties, aka, the best years of your life, I wanted nothing more than to be included. I wanted to fit in somewhere because society told me to be quiet about being diagnosed with cancer because somehow, it's shameful and if I were to talk about it, it isn't raising awareness or educating - it's oversharing.
But no matter how much I wanted to be beautiful, to be seen, represented and a part of an industry that can empower women - I realised how overlooked and ostracised people going through cancer are by the mainstream beauty industry. Beauty therapists aren't equipped or personally engaged to help those affected. Spas, salons, brands, social media and glossy magazines didn't cater to me and my skin or this type of beauty. Editors of prolific mastheads and online publishers see red flags when the word cancer is thrown out there, or worse, only engage with it when it's a specific month which feels performative (there's more than one cancer out there, and there's more treatment options than chemotherapy to talk about).
I had to become my own expert. I learned what my skin could tolerate through trial and error because when I googled furiously on which products, treatments and ingredients were best suited for my type of 'cancer skin,' I would find next to no information. There was information on what to use after cancer, but not during. I stayed away from salons because the dreaded form I got handed to me before a treatment forced me to announce my cancer, which was an immediate red flag to the beautician who refused to use the LED light part of the package. I assured her it was okay, but because she didn't know if I could use it, she didn't want to be liable. I left with money in my pocket and ruby red cheeks of embarrassment - an embarrassment, I shouldn't have experienced at all.
Not only didn't I see myself represented in the beauty and fashion worlds, I also noticed that I hardly saw people who have cancer portrayed in a light that wasn't for fundraising or as an 'inspiration'. Couple that with a forever twisting tornado of anger at my body for being the cause of my pain - it all began to infuriate me. From the same interviews with the same people produced by the media, to being fed the narrative that being sick is a weakness. It made me question why cancer wasn't given a proper spotlight despite the statistics. 9.6 million people die from cancer every year. By 2030, experts project cancer deaths to rise to 13 million. How can a disease that will affect 1 in 2 people in their lifetime, not be included and instead, hidden away? Was the reason brands didn't include people with cancer on their socials or in their editorials because we don't meet the often paralysing quota of perfection, or even normal (which in truth, doesn't exist)?
It was that anger that fuelled my purpose to, somehow, try and change how cancer is perceived. A mammoth task, I know. But you have to start somewhere, so I started writing. I became determined that skincare was going to be my version of self-care throughout this period of my life - even if the signals I was receiving were that only pretty, healthy, able-bodied people can engage with it. I was unwavering in my search to repair the damage cancer and the crazed ideals of the beauty industry had done to me and I was trying so desperately to stop being angry at myself. It's an obscure dance to have with yourself when it's your own body that is your enemy - and you can only sit idly by with plum-coloured half-moons that hang to the bottom of your tired eyes and hope for the storm to pass.
All the years of living with cancer and Lymphoedema has forced me into a specific box, one where I learnt that the beauty and fashion industries weren't built for me, to include me or to support me. Cancer is lonely, and many cancer sufferers use something as their crutch to get them through. That's skincare for me, and I'm proud of it. It's an intimate ritual with oneself (once you work out what you can use) that not only boosts your confidence but allows you to focus on the most important relationship of all: yourself. Have I finished my journey to self-love and acceptance? No. But I do know that it takes time. It's a long game, not a short game and I'm grateful for that. All I want in the end, is more time.
People expect those with cancer to suffer in the shadows, to not share the perils of illness because it's not proper and it crosses some imaginary boundaries of propriety. I've learnt that despite all of the barriers, I'm committed to my own narrative. One where I write myself into the beauty industry because I deserve to be there, and I know there are others like me too. It's a narrative that shares the realities of a cancer patient, the injustices and the hardship alongside the fleeting good moments, not only because I deserve to be heard, but because I might just save someone's life - which is the best gift in the world. (But also, in true Aquarius fashion, I hate being told what to do, so I do it my way).