All The Ways Peptides Benefit The Skin
Less than 3 minutes / May 06, 2022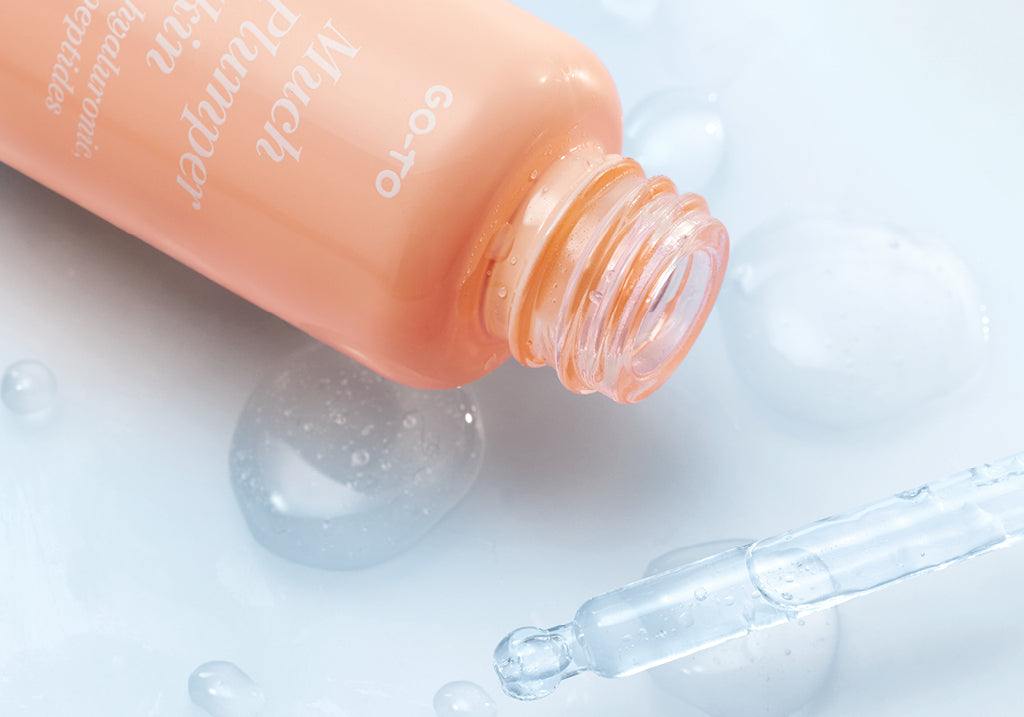 Oh hi there! Welcome to the latest instalment of Gotta Know Ingredients. (A fake game show we've just made up.) Today, we're putting the spotlight on peptides: the potent skin care ingredient with plenty of proven benefits. (More on that in a bit.)
So, if you've ever wondered what they are, how they help your skin, or who their favourite Spice Girl is, stick around, Go-To formulations chemist Ingrid is here to explain.


What Are Peptides?
Peptides are short chains of amino acids. Ingrid explains that "peptides are much smaller than proteins and can be defined as chains of less than 50 amino acids." Think of them as the building blocks of things like proteins and collagen.


How Do Peptides Benefit The Skin?
So! Many! Ways! Ingrid tells us that peptides are known to have a number of proven skin benefits, including "a reduction in the appearance of fine lines and an increase in the smoothness and firmness of skin."

When it comes to formulating skin care, peptides are often included to help work to support your skin's ability to produce collagen, targeting the signs of ageing (loss of elasticity, fine lines) and leaving the skin lovely and plump.

In other words: They're a total skin care saviour.


What Skin Types Can Use Peptides?
Any! All! But because of their fierce anti-ageing benefits, they're most often recommended for anyone looking to target the signs of ageing (in the form of sagging, fine lines, loss of elasticity, etc.)


Much Plumper Skin and Peptides
Our brand new ultra-hydrating serum, Much Plumper Skin, has been formulated with peptides to promote firmness and elasticity, help minimise the appearance of wrinkles, improve skin texture by increasing smoothness, and just generally level-up your skin care routine.

"They chosen to be included in Much Plumper Skin due to its studied benefits of which include a reduction in the appearance of fine lines and an improvement in the smoothness and firmness of skin," explains Ingrid.


Ingredients To Avoid When Using Peptides

Ready to put some pep(..tides) (sorry) in your routine? Before you do, Ingrid's got a tip to ensure you don't accidentally impact the efficacy by mixing it with the wrong ingredients.
While peptides will play well with most other ingredients, "as an added precaution we would also recommend that if you are going to use an AHA in your routine use it before you apply the serum and rinse it off before using Much Plumper Skin," she advises.


Got A Peptide Q We Didn't Cover?
Pop on down to the comments below and we'll cover it for you.