Sheet Mask Your Way To Perfect Makeup
Less than 3 minutes / April 29, 2021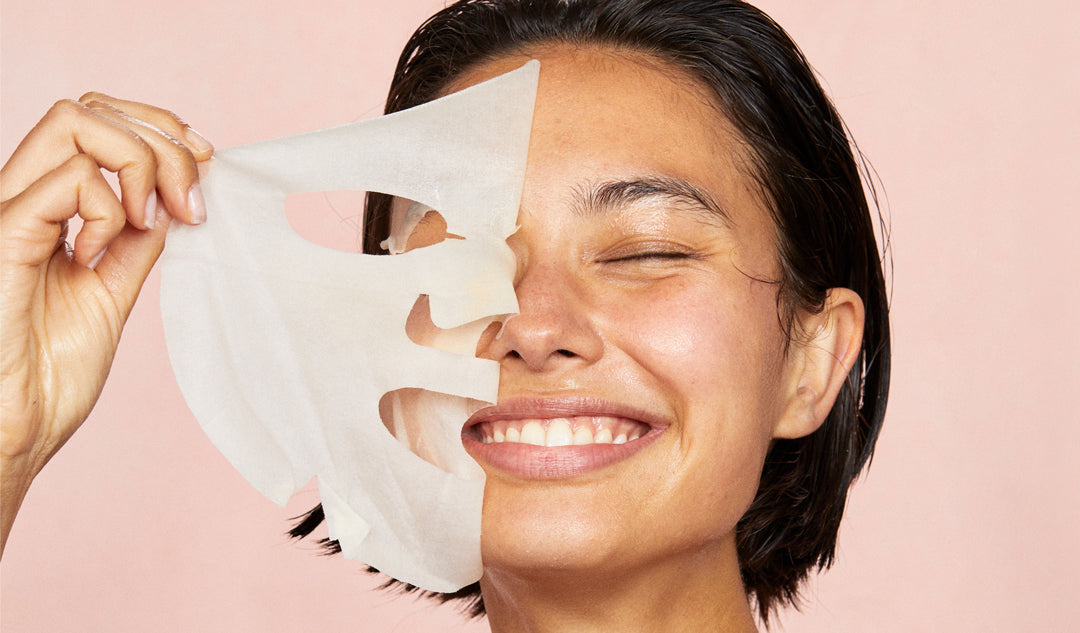 Sheet masks are an incredibly popular makeup prep ritual.
But why? What makes them such an excellent addition to before a night out? (Besides their obviously superior charcuterie board/playlist selecting skills?)
Glad you asked. We reached out to two of our favourite Makeup Wizards, Helen Samaryan and Stella Tu, to tell us what makes sheet masks so magnificent, and to help you figure out if you need to add one into your pre-makeup routine immediately if not sooner.
Put simply, you should be using a sheet mask before your makeup if you:
Want healthy glowing skin
Whether you're on Team Blinding Highlight and into a you-can-see-my-cheekbones-from-jupiter look or on Team Subtle Glow and prefer a I-just-drink-a-lot-of-water vibe, a sheet mask is a crucial part of getting that radiant skin you deserve.
"Using a hydrating sheet mask prior to makeup application is a super effective way to get you the healthy "lit from within" glow without having to try too hard to achieve the glow solely from using makeup products," says Helen. "As much as I love a good highlighter, it never looks as good as when it's applied over plump and hydrated skin."
Find your makeup isn't lasting very long
Ever painstakingly applied your makeup only to have it completely disappear within a few hours? Well, the good news is you're not alone. "I often have clients with dehydrated skin say to me that their skin usually "eats" their makeup, but after I do their makeup for some reason it stays on, I put this mostly down to proper skin prep."
And the great news is you can stop that annoying makeup-melting thing from happening completely by popping on a hydrating sheet mask before you apply your makeup to make sure your skin is perfectly prepped.
Have trouble applying makeup seamlessly
Flawlessly blending your makeup is about so much more than just the foundation or contour you pick. The state of your skin is just as important as selecting the right beauty sponge if you're trying to achieve a seamless look. "When skin is plump and hydrated, it allows for makeup to glide on, meaning your foundation looks skin-like and flawless," explains Stella. Try adding some heavyweight hydrators like niacinamide or hyaluronic acid to your skin prep.
Have any dry or flaky patches
"When the skin is not hydrated or prepped properly, the pigments from makeup will enhance any dryness or flakiness on the skin," explains Stella. So if your skin type is dry, or the temp has dropped and you're dehydrated, not juicing your face up with some targeted skincare before you apply your base is a surefire way to shine a spotlight on any rough, flaky spots you've got.
As for Stella's go-to pre-makeup skincare essentials? "A serum/mask, moisturiser, and face oil!" Stella says. "The serum/mask provides deep levels of hydration and the moisturiser helps to lock it in. Adding a drop or two of the oil into the moisturiser also helps to soften and smooth the skin's surface to prepare for the best makeup application."
Have oily or combination skin
Oily skin needs hydration too! You don't get a pass to ignore your skin prep just because you're naturally oily. And if you do, be prepared for your skin to punish you for it. "If you strip your skin of moisture it will compensate by producing extra oil, therefore making your makeup separate and get excessively shiny," says Helen. "Of course the type of skin prep I use on different skin types varies, but I would never ever go without skin prep completely."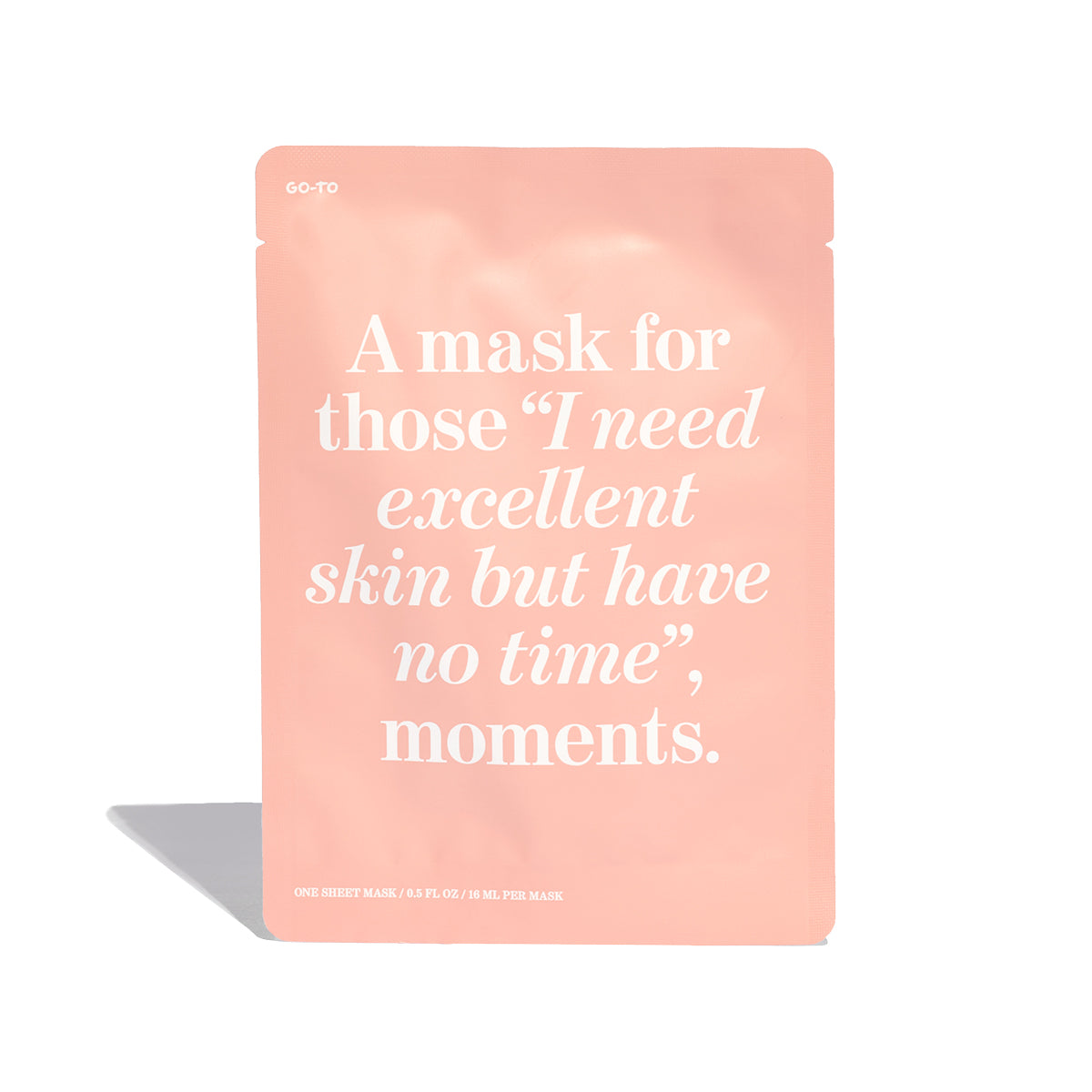 One sheet mask
Transformazing is a serum-drenched sheet mask that transforms your skin into very amazing, very glowy, very luminous skin in just 10 minutes.