A Simple Travel Beauty Routine For Fresh, Glowing Skin
Less than 3 minutes / September 19, 2022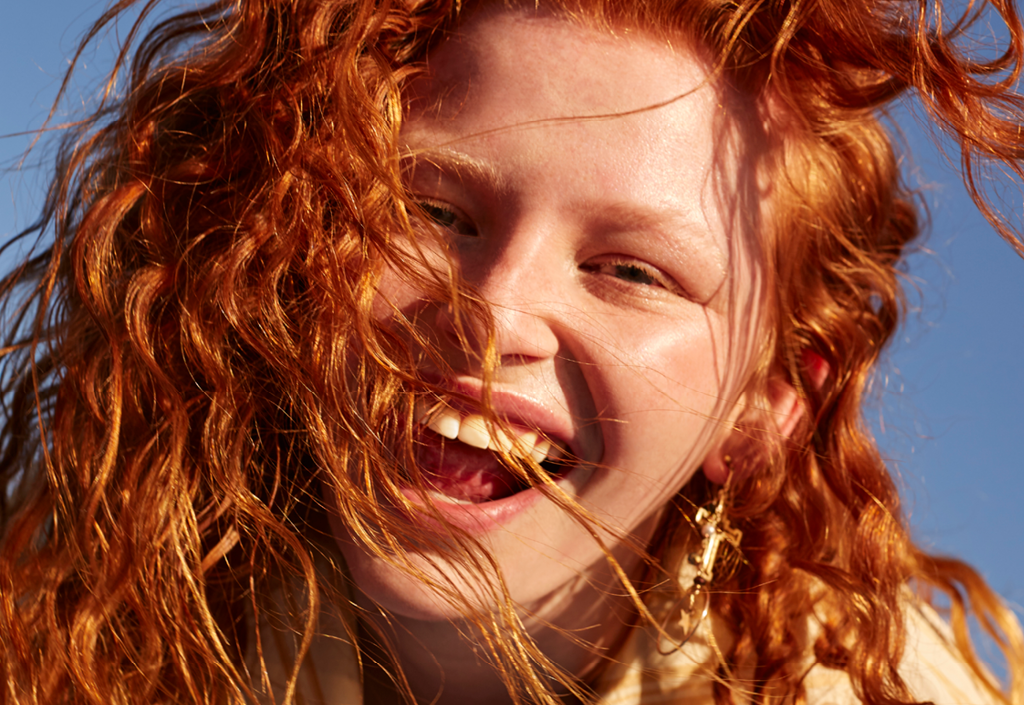 So after a 3-year long hiatus, we're back finding our groove with overseas holidays and the long-haul flights inevitably attached. Whether your post-Euro glow is on its very last legs, or you're simply daydreaming about effortless holiday skin, we've got a simplified beauty routine that will get you in the spirit.
(Important! These products may also be used at home, in the event that you haven't booked a flight for the next week/month/year and still want to feel like you're on holiday.)
The Must-Haves For Your Holiday Beauty Bag:
An SPF You'll Want To Wear (And Reapply)
Does this go without saying? Maybe. Will that stop me? No! SPF is of course an everyday essential, but on holidays it's more likely that you'll be outside for extended periods of time. As a result you're going to need to stay on top of your application and replication to prevent any sun damage. Ultimately your dream formula will depend on your skin type and product preferences, just be sure to pick something high-strength (SPF 50 please), waterproof (for long walks where you may be sweating), and that has broad spectrum protection (to defend against UVA and UVB damage).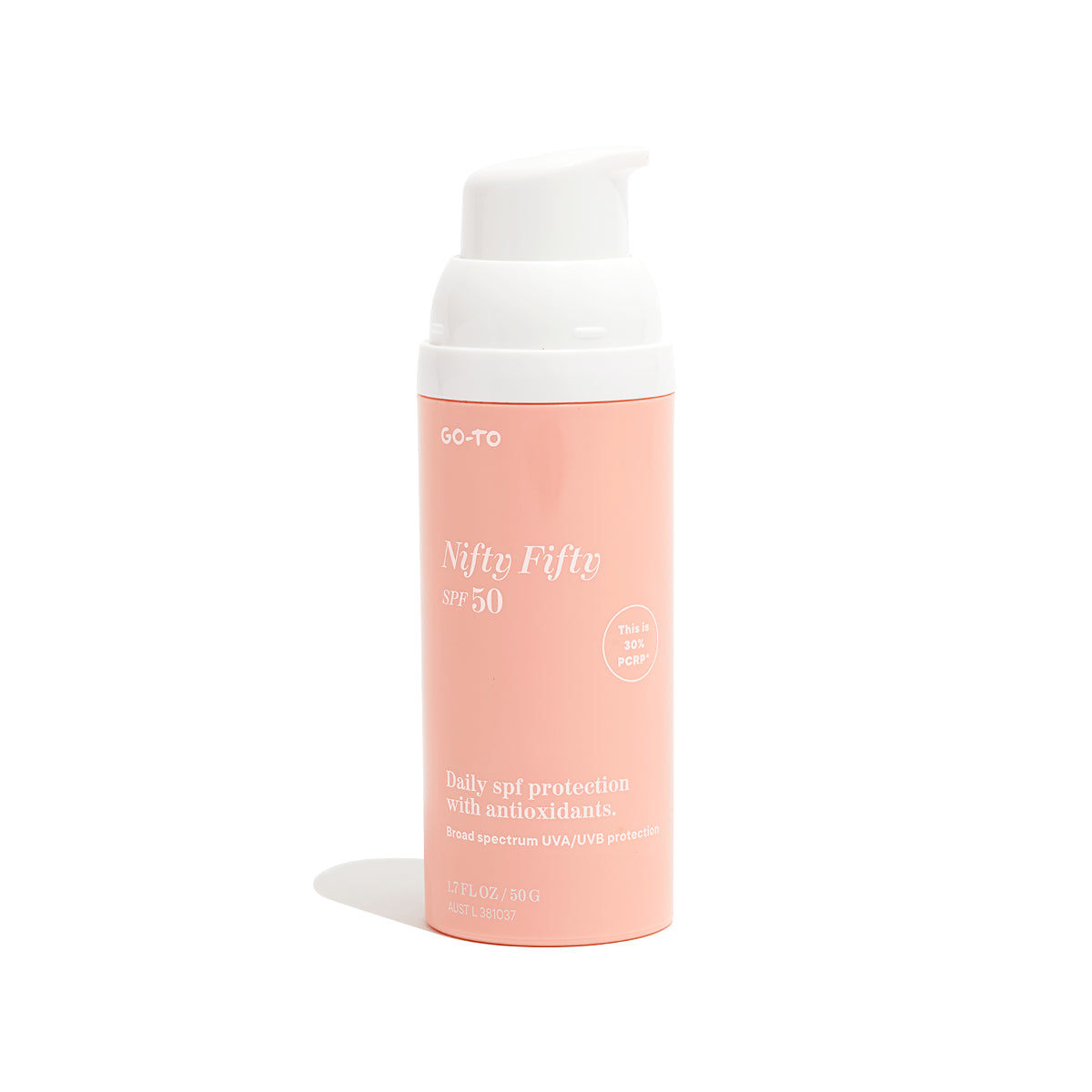 50ML / 1.7 FL OZ
A hydrating daily SPF 50 broad spectrum sunscreen for UVA/UVB protection. Loaded with antioxidants and latest generation SPF filters for new generation protection, Nifty Fifty will protect your skin from damaging UVA and UVB rays, while keeping it hydrated and supple.
A Trusty Vitamin C Serum
Vitamin C is a powerhouse antioxidant so this is by no means a Holiday Only Product, but while you're upping your SPF application to keep you covered for long days at the beach, your vitamin C will support your SPF, by neutralising any free radical damage. Vitamin C is also incredible for brightening skin, which is perfect to get that glowy, holiday, I-woke-up-like-this skin.
A Multi-Purpose Tinted Balm
The name of the game for holiday makeup is minimal effort, max impact. Enter: Multi-purpose tinted balms. Typically these can be used on lips and cheeks (some are also safe to use on eyes!) and applied with your fingers (which means you can leave your brushes at home) (or in other words: more space in your suitcase for shoes). Ilia's Colour Haze Multi-Matte Pigment is perfect for this. (The shade Waking Up is my personal favourite.) As is Nars The Multiple.
A Lash Lift & Tint
This one isn't so much for your beauty bag as it is for your beauty prep. Tinting your lashes (and brows) is a genius way to simplify your beauty routine while you're away. It means you don't have to worry about packaging mascara or brow products (even more space for shoes) and that your eyes are already nice and defined as soon as you wake up.
Note! If you're a fan of extra volume in your lashes, eyelash extensions could be worth looking into instead.
A Holiday Scent
Packing a perfume just for your holiday is a great way to freshen up your routine while you're away. Bonus: Whenever you wear that scent at home you'll be reminded of your holiday.
Go-To Nifty Fifty SPF 50 Broad Spectrum High Protection Sunscreen. ALWAYS READ THE LABEL AND FOLLOW THE DIRECTIONS FOR USE.
Avoid prolonged sun exposure, and make sure you re-apply frequently in accordance with directions. Remember, sunscreen is only one component of sun protection so always wear a hat, protective clothing and eyewear when you're in the sun.