Three Must-Try Ingredients For Radiant Skin
Less than 3 minutes / September 27, 2022
My main skin goal at the moment is glow. (This is a good example of the look I'm aiming for at all times.) As a result, everything in my routine is geared towards adding as much luminosity as possible. Basically if a product says it's going to give me radiance: I'm listening (while also finding the quickest way to secure said product).
The tricky thing is, a LOT of products promise glow. And I only have one (easily-irritated) face. So instead of adding 20 new products to my routine, I checked in with our expert team of formulators at Go-To, to see if there are any ingredients I should be on the hunt for in my routine.
Here's what they recommend:
1. Vitamin C
"Achieving a brighter, glowier complexion can come from addressing a few factors. Things like pigmentation and uneven skin tone can all contribute to lacklustre or dull skin," says Ingrid, Go-To's Formulations Chemist. If pigmentation or uneven skin tone is an issue for you, adding a vitamin c to your routine could be very helpful in eliminating dullness and securing brighter skin. "Vitamin c is really great for improving skin tone evenness, and as an added bonus it also protects skin against further damage," Ingrid explains. Not enough? Good! Vitamin c is also a potent antioxidant that protects against environmental factors and free radical damage. A super ingredient!
2. Niacinamide
Niacinamide is a potent skin brightening agent that boasts skin-soothing, glow-boosting, and face-plumping benefits. (Three things that are very helpful for your glowy skin quest.) On top of that, it's also sensitive skin friendly and leaves your face glowing, hydrated and firm. For all of those reasons, it's become hugely popular in the last year or so. In addition to being an excellent addition to my Luminosity Lineup, Niacinamide has a heap of other benefits. "Niacinamide is a form of vitamin B3 that is known to regulate the production of sebum (oil) when applied topically. This can mean less outbreaks or spots for people who are prone and can also reduce the appearance of pores and their size due to a reduction of oil being produced from them," says Ingrid.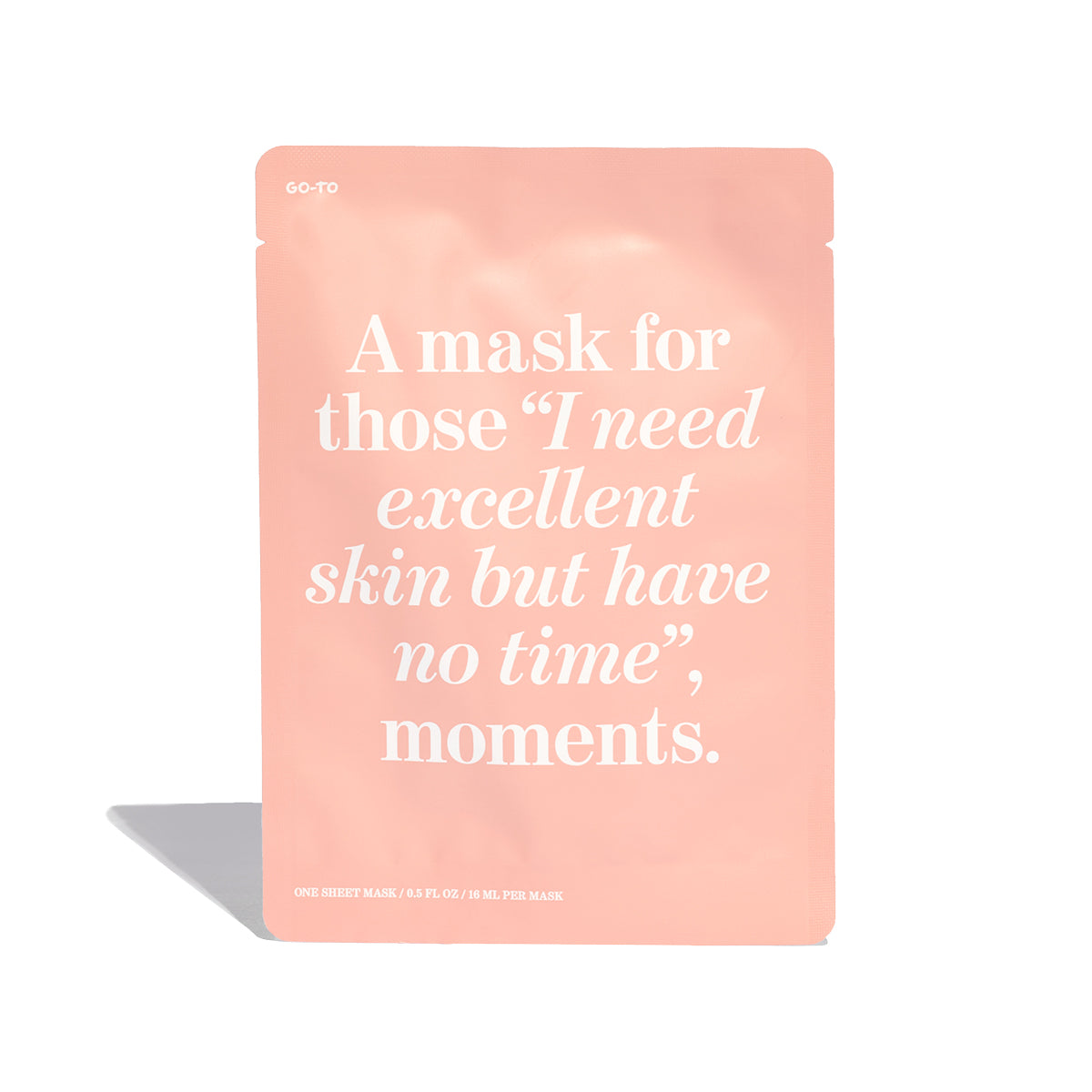 One sheet mask
Transformazing is a serum-drenched sheet mask that transforms your skin into very amazing, very glowy, very luminous skin in just 10 minutes.
3. Lactic Acid
Regular exfoliation is crucial for radiant skin. Clearing away old skin cells (which cause dull skin) and consistently giving your skin a thorough clear out is a clever way to boost brightness. When it comes to finding an exfoliant, keep an eye out for something gentle but still effective, like lactic acid. "Lactic acid is an alpha hydroxy acid (AHA) that can help to lessen the appearance of dark spots and fine lines by lifting away dead skin cells," explains Ingrid. Even better, lactic acid will be suitable for most skin types. "Within the AHA family it's considered a little milder and can be suitable for sensitive skin types."
"It is always best to practice caution if you're introducing an exfoliant into your skin care routine," Ingrid advises. So as always be sure to patch test everything you use first.
Got a favourite radiance-boosting ingredient that we missed? Glow on! Pop it below!