Your New SPF BFF
Less than 3 minutes and 5 push-ups! / October 06, 2018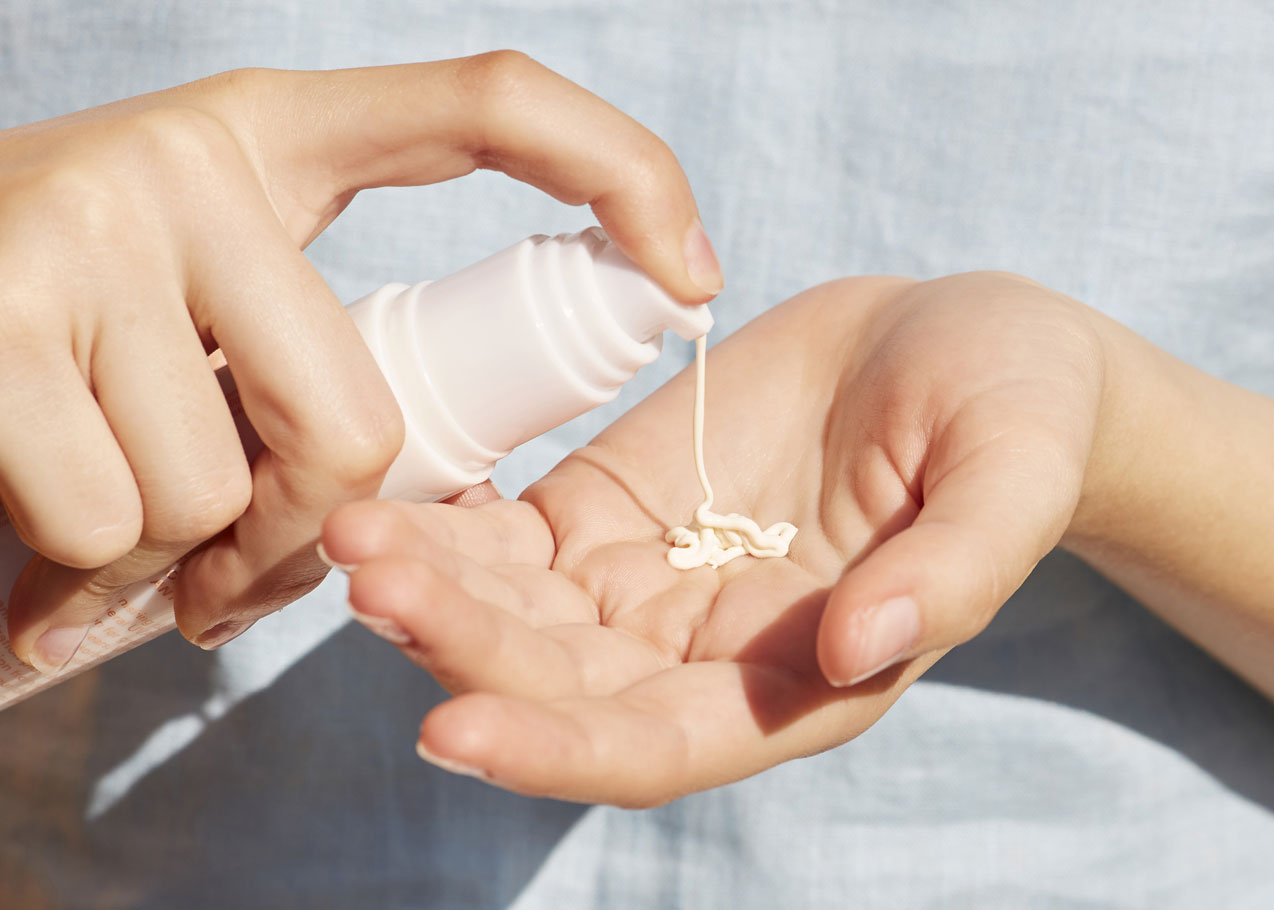 Zo here, founder of Go-To, and inventor of Zincredible.
It fills me with joy to introduce you to our new daily moisturiser with antioxidants and physical SPF 15 defence: Zincredible.
Deeply hydrating, with vitamin E and CoQ10 for free radical defense and transparent zinc oxide for mineral UV protection, this is an anti-ageing, skin-saving guardian that feels gorgeous on the skin, and looks sensational under makeup.
It's for every face, every day. Whether you're 13 or 63.
Zincredible (and her siblings omg stay so tuned) took a loooong time to get right. Four and half years, time.
Here's why:
It had to be perfect. If you don't like it, you won't wear it, and I REALLY want you wearing SPF every day. No point giving you a gross tube of white goop and asking you to have a daily love affair with it
SPF brings many formulating challenges, especially if you're using a physical UV protectant like zinc oxide, which is a nutrient, soothing, and fantastic for sensitive skin, but is a pain in the ass to work with cos of its terrible skin feel and white cast and horrible taste in TV
I'm a wildly fussy ex-beauty editor who has tried every moisturiser with SPF under the sun (zzzing!), including all of the natural zinc-based options, which were, to be honest, blergh. We deserved something better.
Look it's hard enough to get you people wearing daily sun protection, let alone asking you to smear thick, greasy white paste on your face. So, we kept trying until we landed at that magical intersection of a moisturiser that felt and looked gorgeous on the skin, with high enough zinc oxide content to get the broad spectrum and SPF ratings we needed for it to be a dependable, daily defender.

It took a lot of swear words and over 130 versions, but we got there.

And now we all get to use a daily moisturiser with antioxidants and broad spectrum physical sun protection that sinks in fast, and leaves the skin looking and feeling healthy. We can apply it and get on with shit, knowing we're hydrated, and protected from all the incidental sun damage that finds us each day as your drive, grab lunch or take the kids/doggo to the park.
Zincredible uses clear zinc, and was designed to sit perfectly underneath makeup for a flawless, primer-comparable finish. We're not sending you out into the world looking like a dodgy Halloween character.
And because we took the long, hard, soul-destroying (too much?) road to ensure there are none of the usual irritant pests in this product, it is suitable for ANY (even sensitive, inflamed, or acne-prone) skin. It won't clog your pores, and it won't cause breakouts. The face is happy, glowing, protected from everyday sun exposure, and life, is, GEWD.
Thank you very much for your patience.
I'm wholeheartedly biased, but I think we've made something pretty special.
Try it for yourself! I zinc you'll like it.

Fondest,
Zo