Sustainability
As a company who makes things, waste is inevitable. What we can do, and what we are doing, is working hard to limit our impact by reducing, reusing and recycling.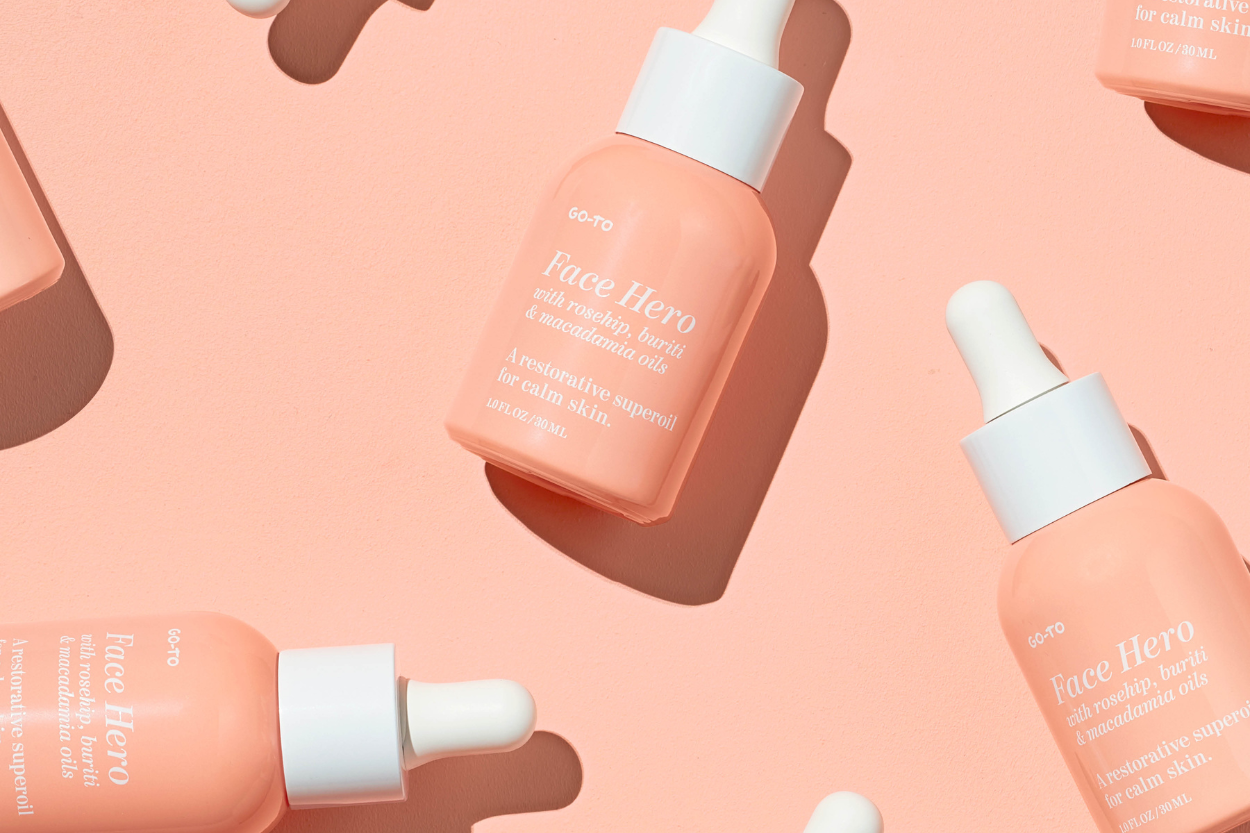 We make no claims of perfection and there's no high-horsing here. This stuff is complicated, and small companies, even those with the best intentions, are at the mercy of manufacturers, supply chain, big industry and technology. But! We are committed to doing the best we can, and are working to be a more eco responsible business everyday. We will be transparent about this, always. Not just 'cos it's trendy. But because it's the right thing to do. We take our environmental responsibilities seriously, and we will do all we reasonably can to minimise our impact.
Carbon Neutral
Here's where we're at now: Go-To Skincare has been operating as Carbon Neutral from January 2018 through a Carbon Offset Program with NoC02 until June 2022. As we move into the new financial year (FY23), we will be partnering with SouthPole to take on a broader journey so we can continue to operate Carbon Neutral while reducing our carbon output wherever possible through intensive reduction plans.
Our shipping and packaging has changed
We have made the switch to cardboard lo-fi eco shippers that are made from 66% recycled material and 34% kraft paper which was produced using sustainable forestry practices. They are 100% recyclable, printed with water-based ink and use no glue. We use recycled and recyclable paper void fill made with FSC certified suppliers to protect products within the shipper. We have discontinued the use of stickers, tissue paper and any unnecessary packaging in our lo-fi shippers.
We're transitioning our products to post-consumer recycled (PCR) plastic
We're delighted to announce that our products are transitioning to post-consumer recycled (PCR) plastic. You will start seeing this new packaging directly from Go-To and in-store from now. Our cartons are made with FSC cardboard and are 100% recyclable. And while your beloved Go-To favourites may look a little different on the outside, inside they're the same reliable, effective formulas you know and can't live without. Just more sustainable.
We've removed unnecessary plastic wrapping on certain products such as Face Case. There is zero packing plastic or polystyrene in any of our orders, and we use compostable poly mailers bags, stickers, and tissue.
We are eliminating outer cartons on all products that can safely ship without them, and when we do require cartons to protect the product we source cardboard that is FSC certified and use vegetable based ink that dries by absorption and air. Our aqueous varnish is water soluble and all cartons are fully recyclable.
We're working with local suppliers
In order to reduce our carbon footprint, we make every effort to work with local suppliers right here in Australia. Our eco boxes and product unit cartons are sourced and made in Sydney (the boxes used to be sent to Sydney from Melbourne and we are proud to have found a Sydney supplier to remove that interstate freight leg.) All of our products are manufactured here in Australia, having recently transitioned the manufacturing of a few Go-To products previously made in New Zealand.
And here's what's next:
Sustainability is a core pillar for Go-To, and one that we are constantly reviewing, researching and reevaluating. PCR packaging will be our go-to (sorry) from now on (except Face Hero and Much Plumper Skin, those guys will remain glass). Every new product that launches will be made with PCR.
To reduce our environmental impact, we've been working to transition our range to 100% Australian Made, and it's now complete! Upon launch Go-To had a mix of Australian and NZ manufacturing but in late 2021 we made the switch, helping to significantly reduce our carbon footprint.
We are a (proud! Yelly!) member of the Australian Packaging Covenant Organisation (APCO). This is a co-regulatory, not-for-profit organisation that partners with government and industry to reduce the harmful impact of packaging on the Australian environment. (You can find our 2022 APCO Action Plan right here.) We're excited for the future and we'll continue to review, research and reevaluate the best ways to limit our impact by reducing, reusing and recycling. Promise.