A Helpful How-To On Planning Your Euro Summer
Téa Angelos
Less than 3 minutes / May 21, 2023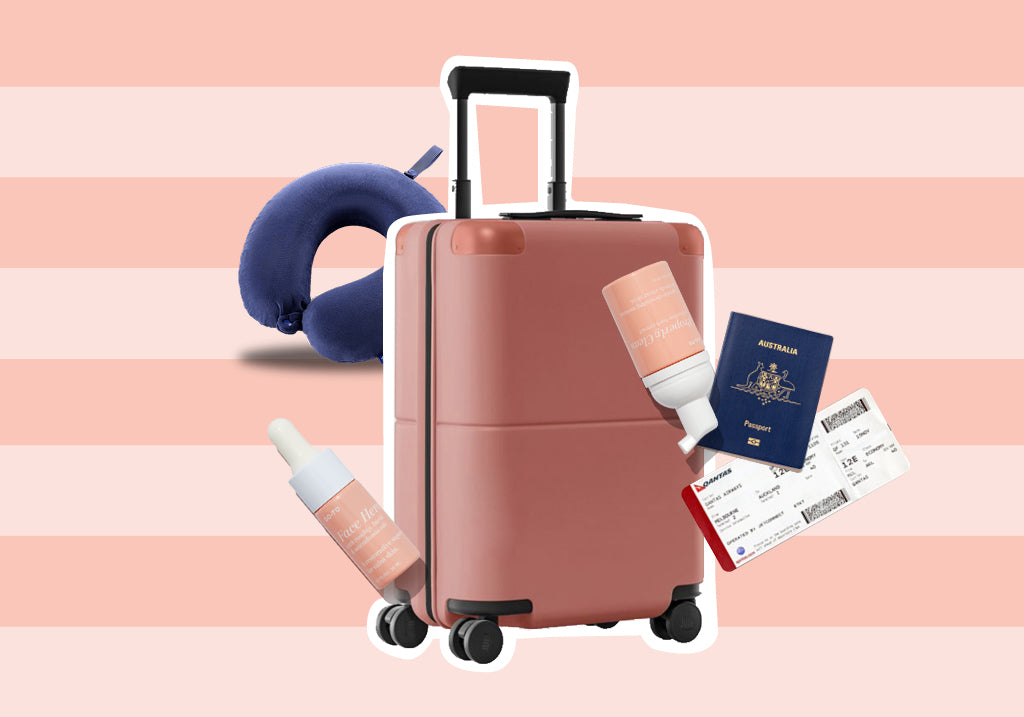 Nothing beats a European Summer - the stunning scenery, delicious food, and amazing culture is second to none. But whilst a European Summer is a dream holiday for many people, the cost of such a trip can quickly add up. Planning a budget and itinerary can help you make the most of your European adventure without breaking the bank. Here's how to create a budget that works for your travel style, and how to plan a flexible itinerary that includes all the must-see destinations, as well as some hidden gems.
Step 1: Set a Budget
Before you start planning your itinerary, it's important to determine your budget for the trip. This will help you prioritise which countries and attractions to include in your trip. For example, if you're on a tight budget, you may want to skip the expensive cities like Paris or London and opt for more affordable, destinations like Algarve or Cyprus.
To set your budget, consider your flight and accommodation costs, transportation expenses, food and drink, spending money and attractions you want to visit. 
Quick Tip:
Be realistic about how much you can afford to spend per day, and set aside some extra 

money for unexpected expenses.
Step 2: Choose Your Destinations
Now that you've set a budget, it's time to choose the destinations you want to visit. Europe is home to countless must-see attractions, so it can be overwhelming to decide exactly where to go. A good rule of thumb is to choose destinations that are close to one another, as this will save you money and time on transportation.
Quick tip:
Consider the time of year you plan to travel too, as some (most) destinations may be more 

expensive during peak season.
Step 3: Plan Your Itinerary
With your budget and destinations now top of mind, it's time to plan your itinerary. Arguably the best bit, this is where you'll decide how long to stay in each destination and which attractions to visit.
To save money on accommodation, consider staying in hostels or booking an Airbnb instead of a hotel. These options are often cheaper and can provide a more authentic experience of the city you're visiting.
When it comes to transportation, consider purchasing a Eurail pass if you're travelling between multiple countries. This pass allows you to travel by train across Europe for a set price, making it a very cost-effective option.
To save money on attractions, look for those that are low-cost. Many museums and attractions offer free entry on certain days or at certain times, so do some research before you go. 
Quick tips:
TikTok is also an amazing resource to discover hidden restaurants and non-touristy areas that you may have not known about otherwise.
Step 4: Pack Smart
Finally, be sure to pack smart for your Euro summer holiday. Pack light to avoid paying extra
baggage fees on your flight (travel-sized skincare minis for the win!), and bring comfortable shoes as you'll likely be doing a lot of walking. 
Don't forget to bring lots of sunscreen, as the European summer sun can be quite strong. (Tea's right, we might have super bitey sun here in Australia, but the daily application of SPF shouldn't change, just because you're frolicking across a different continent!)
Quick tip:
Bring a power adapter and charger for your electronics, as European outlets are different 

from those in other countries.
If you're looking for a way to simplify your travel planning process, the
Ultimate Travel Planner
by Smart Women Society can help. The Planner includes over 20+ tabs to help you organise your flight and accommodation information, create a day-by-day itinerary, budget for expenses, plan your outfits and make a packing list. Happy travels!