DIY Festive Cocktails
Less than 3 minutes / December 09, 2020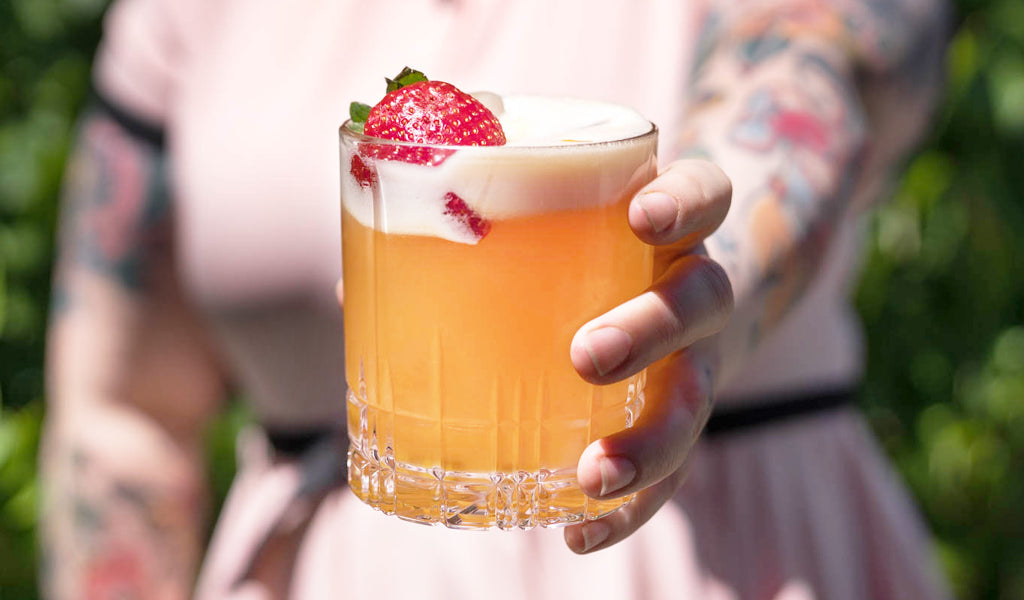 It's December! And that means that 2020 is nearly over. And THAT means you deserve a drink for making it through this ludicrous year.
So that's exactly what you'll get.
We called on our good mates from Four Pillars to whip up a delicious Go-To cocktail just for you. Everything you need to know to whip one up for yourself is below. Enjoy! Please/Or else!
Your Go-To Festive Cocktail
What you'll need:
60ML rare dry Gin
30ML lemon juice
15ML sugar syrup
10ML egg white/aqua faba
Dash of angostura bitters
Pulp of half a passionfruit
Half a strawberry
What you'll do:
1. Combine all ingredients except the strawberry in a cocktail shaker.
2. Shake with ice for 20 seconds and strain.
3. Shake a second time, this time without ice.
4. Strain into chilled glass and garnish with half a strawberry and the rest of the passionfruit.
5. Drink up, you sweet goose.