The Best Skin Care Ingredients For Dehydrated Skin
Less than 3 minutes / April 12, 2022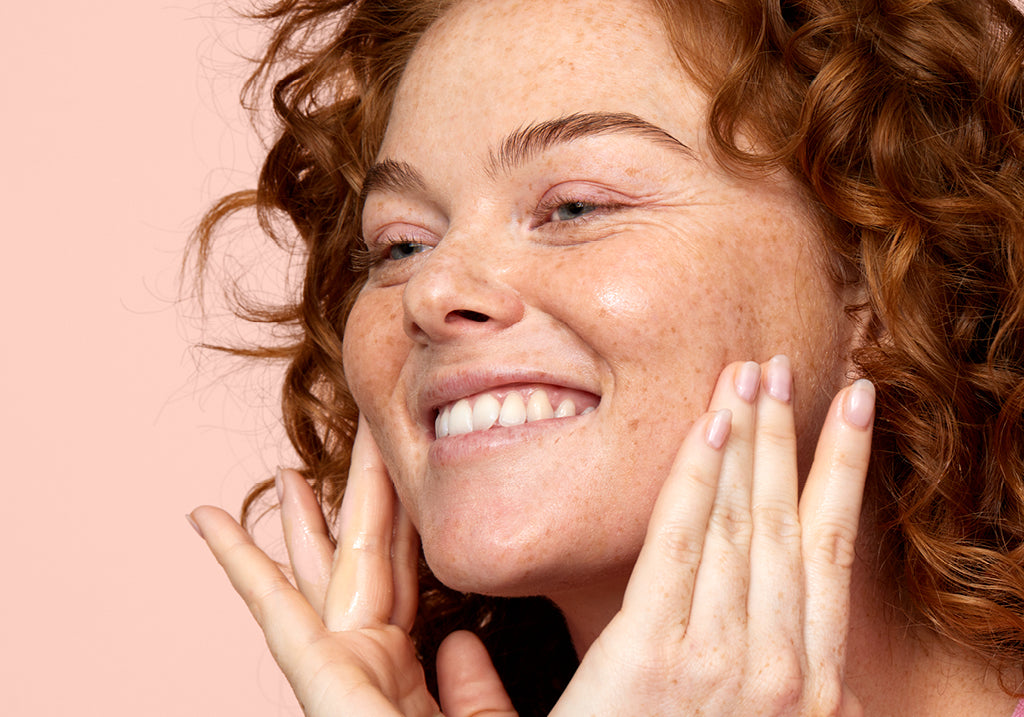 No matter your age, stage, or skin type, keeping your skin well-hydrated is one of the very best things you can do to ensure it stays healthy and happy. (In terms of importance, it's right up there with watching Bridgerton season two.)
"Why?!" you demand.
Well, there are endless benefits from having hydrated skin:
It's a

huge

help for overall skin barrier health.

It improves skin texture, leaving it soft, plump, and assists with plumping fine lines.

It's magnificent for makeup-wearers; providing you with a juicy, hydrated canvas for your base products.

It even means your other skin care products are able to penetrate the skin easier.
And as we get older, and our skin's natural hydration levels start to slack off, using the right ingredients becomes increasingly important. With that in mind, here are a few gold-standard ingredients you can always go-to (ha) for plump, juicy skin.


Hyaluronic Acid
A powerhouse humectant (read: very important skin care ingredient that draws water into the skin)! The molecular weight of hyaluronic acid allows it to sink right into the skin, attracting moisture and locking it right in. And despite having the word acid in the name, it's entirely different to your AHAs, BHAs, and PHAs; it's an incredibly gentle ingredient that plays well with all skin types.
In addition to all that bounce and hydration, hyaluronic acid is brilliant for ensuring your skin moisture levels are well-maintained. (Which is a very clever idea indeed as that will result in skin that feels soft, soothed, and plump.)
Want to hear more about hyaluronic acid? Head right here.


Glycerin
Like Hyaluronic acid, glycerin is an exceptional humectant. It works to plump and hydrate your skin by pulling water towards itself from the air, and holding water within the surface layers of the skin. This makes it exceptional at reducing moisture loss and ensuring the skin doesn't dry out.
On top of that, Glycerin also helps to protect your skin from environmental sources of irritation by strengthening the skin's barrier. By doing this, glycerin improves the skin's resiliency (read: prevents barrier damage from occurring in the first place) and can help minimise fine line and wrinkles.
For a full deep dive on the hardworking humectant, head here!


Provitamin B5
Also known as panthenol. And also (albeit less-commonly) known as: A dry, sensitive skin's very best mate.
Provitamin B5 is the ultimate combination of calming and hydration. In skin care, it operates as a humectant and an emollient. In simple terms? This means it can both attract water and lock it in. By doing this, it prevents transepidermal water loss (TEWL) and offers the skin instant and long-lasting hydrating benefits.
It's also loaded with anti-inflammatory properties (show-off) which means it will also help to heal irritated or rough skin, and offers extra assistance by repairing angry skin barriers or helping to strengthen happy ones.
Find out more about the potent provitamin right
here
.