How To Have Holiday Skin All Year Long
Less than 3 minutes / September 23, 2022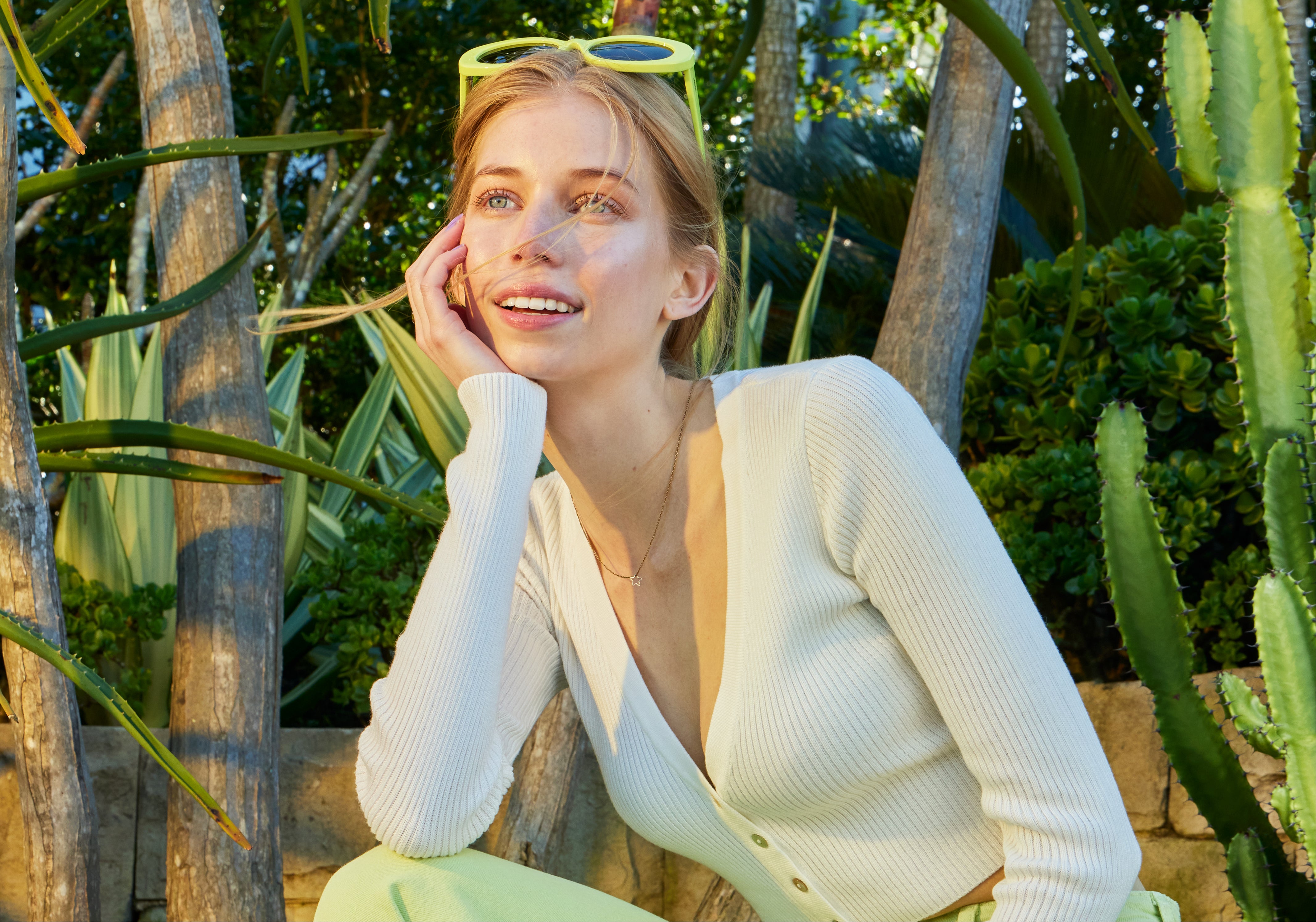 What if I told you you could bottle guilt-free holiday glow for use long after you arrive home from said holidays? Even better, what if you could snag holiday skin without leaving the comfort of your couch. Meaning, your everyday was filled with post-Maldives-radiance. 
I know, I know, it's not the same as moving to the Maldives, but, for a beginners guide on how to make holiday skin permanent, listen in! Intently!
Chasing luminous, plump, bright-as skin but your mates are already in the Uber on the way over? Transformazing is your 10-minute, serum-drenched saviour. (Every. Time.) Featuring native botanicals Kakadu plum, finger lime, and Tasmanian pepper leaf for bright even skin tone, and niacinamide for maximum hydration and moisture retention. Fake the I-just-got-back-from-the-beach look. 
Use it: On flights, post-dip and pre-dinner, or whenever skin needs to look juicy.
A gentle mousse cleanser that effectively, yknow, cleans! Perfect for removing any lingering SPF/sand/margarita salt. Using willow bark extract (an extremely mild version of salicylic acid), this skin-giver is for hydrated, healthy, and happy faces. 
Use it: Every evening to thoroughly clean that cute mug and keep build-up at bay. 
For hydration, antioxidants, and a daily dose of radiance, this is the brightening serum to stash in the bathroom (yours, your bestie's, your partner's). Loaded with vitamin C and niacinamide, it's giving next level plumpness no matter the season and or time frame until your next flight to the tropics.  
Use it: To fend off hyperpigmentation, keep skin even and outrageously luminous.
A terrifically powerful and supremely lightweight facial oil that will nourish the skin and make dinner reservations for you. (Ok, only one of the two.) Supercharged with 10 potent plant and nut oils, plus a bucket load of essential fatty acids, you're looking at a very soothed and replenished face.
Use it: After chlorine, camping, or whenever skin needs a nourishing boost.
Protecting your skin from damaging UVA and UVB rays, Nifty Fifty is an SPF 50 broad spectrum sunscreen that is non-greasy, lightweight, and magnificent under makeup. Truly! You'll actually want to wear it. There's a couple of antioxidants carefully jammed in there too to keep skin feeling oh-so-supple. 
Use it: Every! Single! Day! (Rain! Hail! Shine!)
Made specifically to rescue, soothe, and restore that beautiful face of yours, The Repair Shop is a hug in a tube no matter your skin type, skin concern, or reality TV preferences. Calling on powerhouse moisturisers and water-drawing humectants, this is the literal golden-child-of-Sunday-night-masks for de-stressing skin. 
Use it: When skin is feeling weather-whipped, fed-up, or dull. 
65ML / 2.2 FL OZ
A nourishing barrier repair mask, made specifically to rescue, soothe, and restore that beautiful face of yours, fast. The Repair Shop delivers soft, plump and radiant skin in just 10 minutes.
Go-To Nifty Fifty SPF 50 Broad Spectrum High Protection Sunscreen. ALWAYS READ THE LABEL AND FOLLOW THE DIRECTIONS FOR USE.
Avoid prolonged sun exposure, and make sure you re-apply frequently in accordance with directions. Remember, sunscreen is only one component of sun protection so always wear a hat, protective clothing and eyewear when you're in the sun.