What Is Second Puberty, And How Will It Affect My Skin?
Less than 3 minutes / September 29, 2023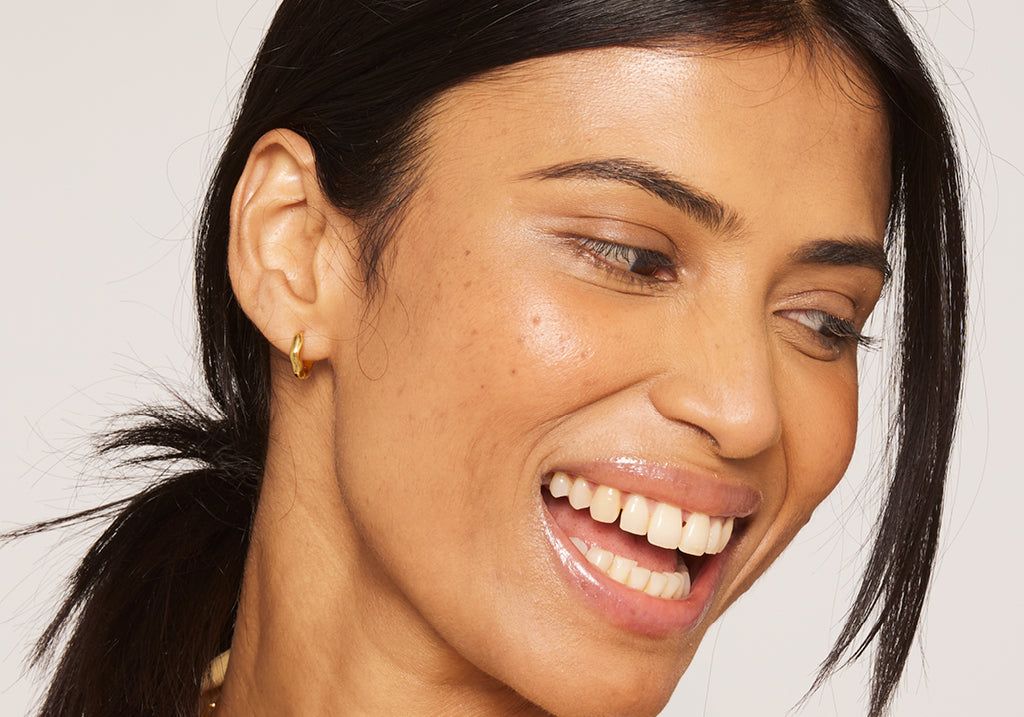 Puberty. The mere thought of it, for some, conjures very vivid flashbacks of persistent breakouts, general awkwardness, and that all-consuming high school crush. (I wonder what Brandon from Year 8 Geography is up to these days?) 
So when whispers of 'second puberty' started bubbling online, I began shaking in my boots. Just a little. And if you too have worked really damn hard for a happy, healthy complexion, maybe you're also wondering: what does this mean for my skin? 
What is second puberty? 
Ok, the good news is that it's not real. Kinda. Let me explain.
While (first) puberty refers to the vast physical changes that occur during adolescence, second puberty is a slang term, with no medical basis. Dubbed as the best way to describe very common, very natural hormonal shifts that occur in your 20s and 30s, second puberty is often amplified by life stages like switching or ditching birth control, which tends to happen during this exploratory period as well. (Our bodies are still growing, taking shape, becoming who we're meant to be!) 
(Sometimes there is no other way to figure out what is going on in your body, without talking to a doctor. So if you are experiencing puberty-like symptoms, we encourage you to put down the Zappo's and make an appointment.)
What does it mean for my skin?
Acne
A whole host of factors can cause puberty-esque pimples to rear their (white)heads in adulthood, including stress, poor diet, contraceptives, and health conditions like endometriosis or PCOS. 
How to help:
Use breakout-banishing ingredients like willow-bark extract (a natural form of salicylic acid), to thoroughly cleanse the skin without stripping it of its natural oils. Incorporate regular chemical exfoliation into your routine to calm congestion, as well as a detoxifying clay mask 1-2 nights a week to force impurities to the surface and prevent recurrence. 
Loss of Elasticity
Change in skin elasticity is an inevitable part of the ageing process, as our collagen levels slowly deplete throughout adulthood. Dryness and dehydration tend to come hand-in-hand here too, all because your skin is thinning and therefore producing less oil. 
How to help:
Use a hydrating serum underneath a nourishing face oil to defeat dry spots and protect your skin barrier from moisture loss. Top it off with a firming face cream to visibly reduce fine lines and ensure the skin remains supple.
Vitamin A is also fantastic at boosting collagen production and speeding up skin cell renewal, making it a powerful option for those looking to minimise the appearance of wrinkles, fight acne and fade dark spots. 
Sun Damage
With second puberty occurring a little later in life, you will have accumulated some sun damage, incidental or otherwise. As a result your skin might be home to more freckles, sun spots, or pigmentation. 
How to help:
Protect your skin by wearing SPF daily, obviously (do we even need to remind you?). And incorporate a vitamin c serum into your routine to brighten dark spots, fight free radicals, and fend off potential damage from environmental pollutants. 
Make sure you're regularly monitoring new and existing moles on your body, to flag at your next skin check, ensuring nothing has become sinister or cancerous. 
Can I stop second puberty from happening?
Nope. And that's ok. 
Whilst there are many ways to look after your skin and manage the effects of second (third, fourth, fifth…) puberty, your body will age and how it looks and feels will change.
It's such a privilege to know our bodies, and to be able to take care of them. At every stage.