Zoë Foster Blake: How I Do Travel Beauty
Less than 3 minutes / March 28, 2022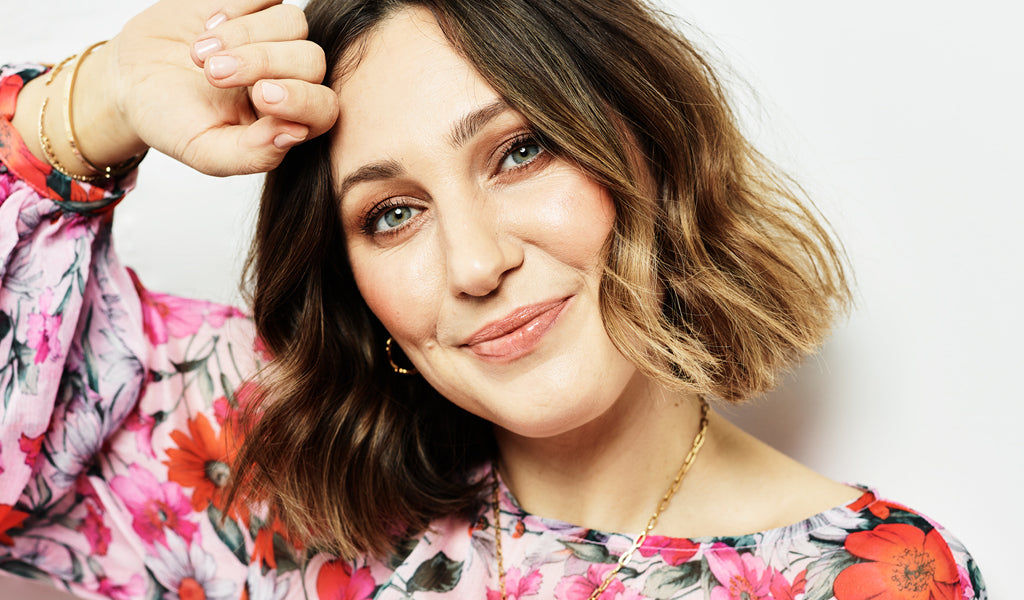 As the founder of a skin care company, ex beauty-editor, mum and proud and obnoxious ambassador for Tourism Australia, I take travel beauty Very Seriously. Whatever is lucky enough to be packed must be effective, simple, and - critical! - won't take up too much space in my bag, or time in my day. After all, we're busy being unbusy! Got adventures to be adventuring! Beaches to be flopped on! Etc.

Prep.
Holiday time is precious and fleeting. Do nay waste it in a small badly lit hotel bathroom applying coat after coat of self tan or nail polish. Just before you go, get some beauty treatments that'll cut down your Getting Ready time: lash extensions, lash lifts, brow tints, gel manicures, spray tans, and even keratin smoothing treatments to kill frizz, make fringes behave even in 90% humidity, and allow you to wash and go. If I have fresh brows and nails? I am basically bulletproof.

Travel-size forever, full-size never.
Despite what the turkeys on Million Dollar Listing will say, suitcase real estate is the most valuable in the world. Do not waste it on full-size anything! Pack mini versions of your skin and hair favourites, and only very essential tools. No mini sizes? Buy little reusable travel-size skin care bottles/pots and decant your full-sized favourites. Hot tip: write in Sharpie what they are. (I have used a face mask as shampoo. This was avoidable.)
My Always and Forever travel skin essentials are, well, all of Go-To, in truth. I'm the kind of selfish pig who makes what she really wants to use, ysee. As for my current line-up?
Our new Go-To, To Go set with:
Face Hero - my beloved skin booster twice a day, every day
Properly Clean - a wonderfully effective and softening cleanser
Very Useful Face Cream - mmm so occlusive for flying… air con...hangovers
Much Brighter Skin - antioxidant protection, dark spot brightening, and visibly more luminous skin
(And a pile of Transformazing sheet masks, obviously.)
Simplify your routine.
Holiday beauty is not Real Life beauty. Take some shortcuts, take some risks; use as few products as possible. Ask yourself which products you REALLY need for a five-day trip? Do you really need a 12-shade eyeshadow palette? Curling iron? Are you actually going to wear 20 different lip looks? (Many brands make a 'face palette' perfect for trips: I love Charlotte Tilbury's.) Most days some tinted moisturiser, brows, mascara, blush and sunglasses will do me. Hair slicked down, plus red lipstick, bronzer and fancy earrings for PM. Fancy! (And, fast.)