PLAYS NICE WITH
GOOD TO KNOW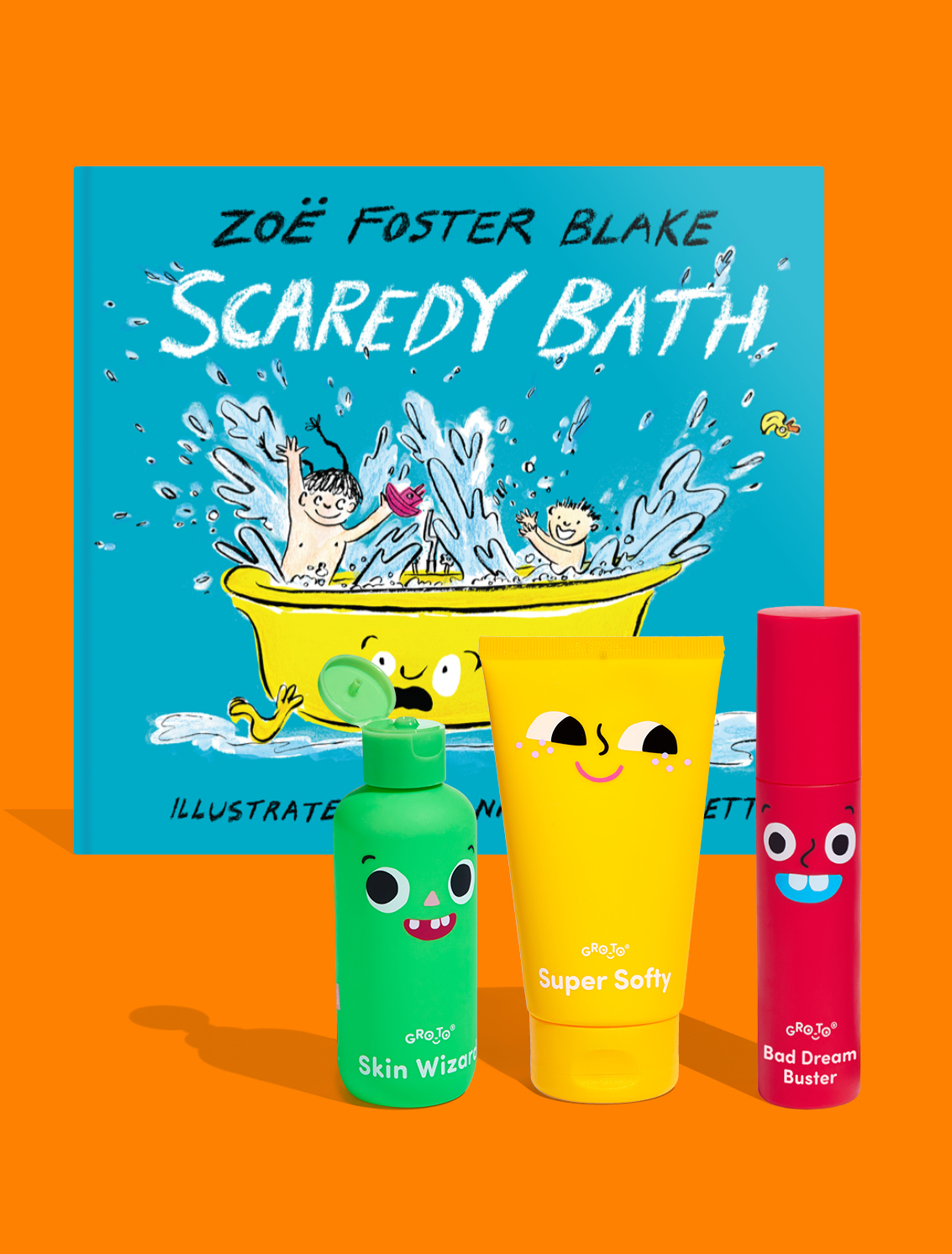 Give your kid a great birthday.
We've become masters of the lockdown party at our place. Which made us realise/remember that YAH, PARTIES ARE GOOD. But so long as there are some decorations, some cake, something they are not usually allowed to eat or do, and something to open, kids are very very happy. Here's some of the things we do for our kids on their birthday.
READ MORE
How do I use this set?
After bath, massage Skin Wizard all over freshly-washed, slightly damp skin. This will be both fun and a challenge, as the slippery, wriggly child becomes even slipperier and wrigglier. Tip: Let kids rub the oil in on their tiny limbs. They LOVE it.
Apply Super Softy all over little legs, arms, tums and rumps. (Especially rumps.)
You've done PJs and teeth, now it's time for a story. About a Scaredy Bath who does not like bath time... the piping hot water, the gooey muck, the small boisterous grubby children that shout and splash and make Scaredy all mucky! What's a bath to do?
Spray Bad Dream Buster before lights out, wherever nighttime nuisances are known to lurk (under beds, along windows) for a calm, fright-free sleep.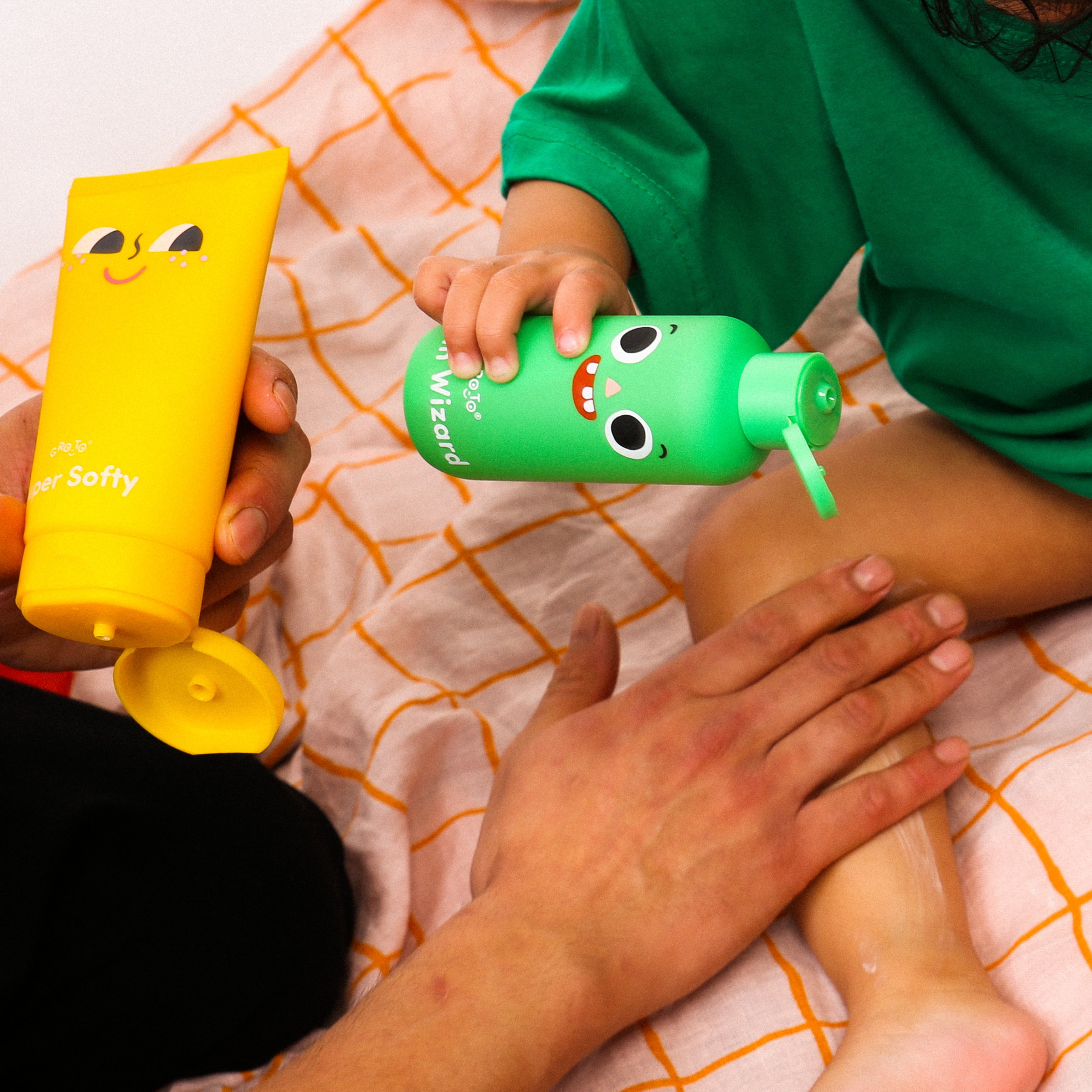 Scrolly molly, do we love Instagram
@grotoskincare