All Your Much Plumper Skin Questions, Answered
Less than 3 minutes / May 19, 2022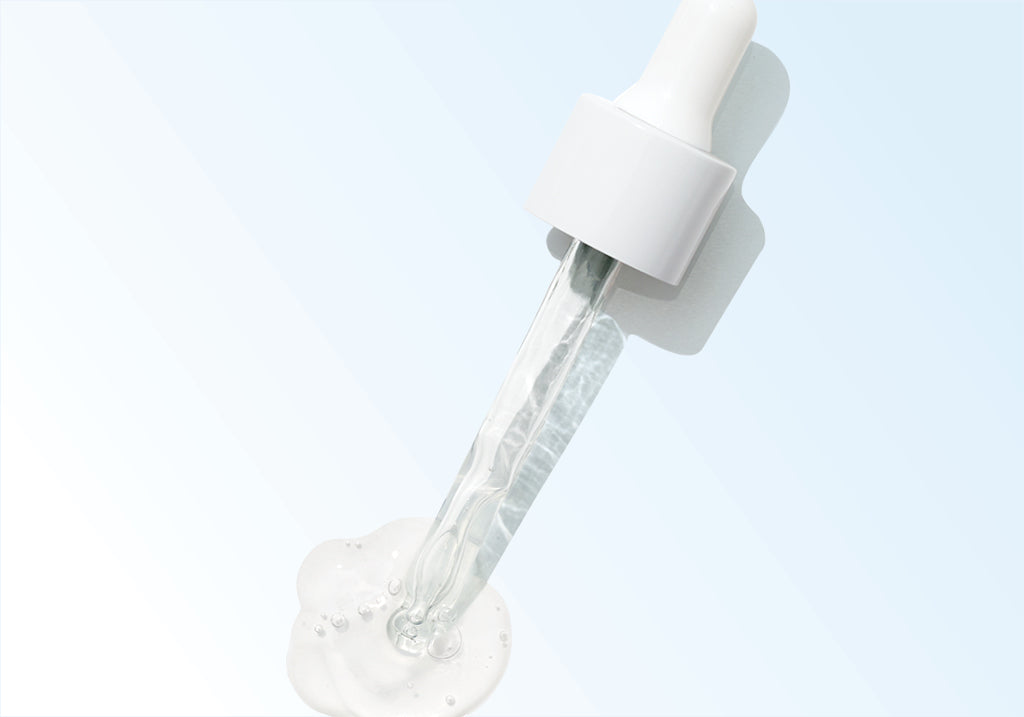 Now that Much Plumper Skin has been out in the world for a few weeks, we've received an influx of questions from you lot. What is it? Where does it fit in my routine? What does it think of Kendall Jenner's attempt at cutting a cucumber? (Unimpressed, to say the least.)
We want to make it easy for you to get to known your skin's new best mate so we've pulled together a run-down of all your most frequently asked Qs.
What does hyaluronic acid actually do?
It's an effective humectant that draws water into the skin to leave your face plump, bouncy, and hydrated. It also helps to protect you from dehydration and protect your skin from trans-epidermal water loss (TEWL) (more on that jerk here).
Is it suitable for all skin types? Even oily?
Absolutely. Skin of all types, concerns, and ages, needs hydration. And oily/combo skin is often dehydrated, so it's a clever idea to incorporate a hyaluronic booster into your routine to give your skin the serious boost of moisture its craving.
(Ahem, and if you need extra proof, these reviews from triallers of different ages, skin types, and horoscopes is definitely worth a read.)
Why does it have four types of hyaluronic acid?
In short, Much Plumper Skin was formulated with four different types of hyaluronic acid, with different molecular weights, so that it could penetrate each layer of the skin and offer you long-lasting and multi-targeted hydration.
In long, here's a wildly detailed article that explains the four types of hyaluronic and what they actually, yknow, do for your skin.
Can I use both Much Brighter Skin and Much Plumper Skin?
Yes! Please do! Together, Much Plumper Skin and Much Brighter Skin offer a daily dose of hydration, antioxidants, and glow. We recommend you use Much Brighter Skin every morning and Much Plumper Skin every night.
Is it okay to use Much Plumper Skin in the AM as well?
If you like an extra boost of moisture and bounce in the AM, you can certainly add it into your morning routine. We recommend you layer it alongside Much Brighter Skin; start by applying Much Brighter Skin then follow on with Much Plumper Skin, for, well, Much Brighter, Plumper Skin.
Is it safe to use during pregnancy/breastfeeding?
Not just safe; it's phenomenal! Pregnancy and postpartum is a very tricky time for skin, Much Plumper Skin is extremely gentle (it's even fragrance-free) and hydrating which can help keep everything nice and soothed.
Don't believe us? Go on and read what these lucky peanuts who tested it pre-launch had to say. (Spoiler: They loved it.)
How Is Much Plumper Skin different to Much Plumper Skin?
Well, the names, for one thing. But, more helpfully:
Much Brighter Skin is a brightening vitamin c serum. It provides antioxidant protection from free radical damage, improves skin radiance, targets hyperpigmentation, and evens skin tone. It's designed to be an every morning for an instant hit of glow and defence.
On the other, plumper hand, Much Plumper Skin is a hydrating hyaluronic serum. It restores moisture levels, soothes, and gives the skin an instant boost of moisture and bounce. It's designed to be used every evening for long-lasting hydration and juicy, bouncy skin. Much Plumper Skin can also be used in the morning for an extra hit of hydration, if you're into that kinda thing.
Where does it fit in my routine?
Every night, after cleansing/exfoliating/face-masking, and before your face oils/moisturisers.