A Makeup Artist's Guide To Flawless Pre-Makeup Skin
Less than 3 minutes / September 23, 2020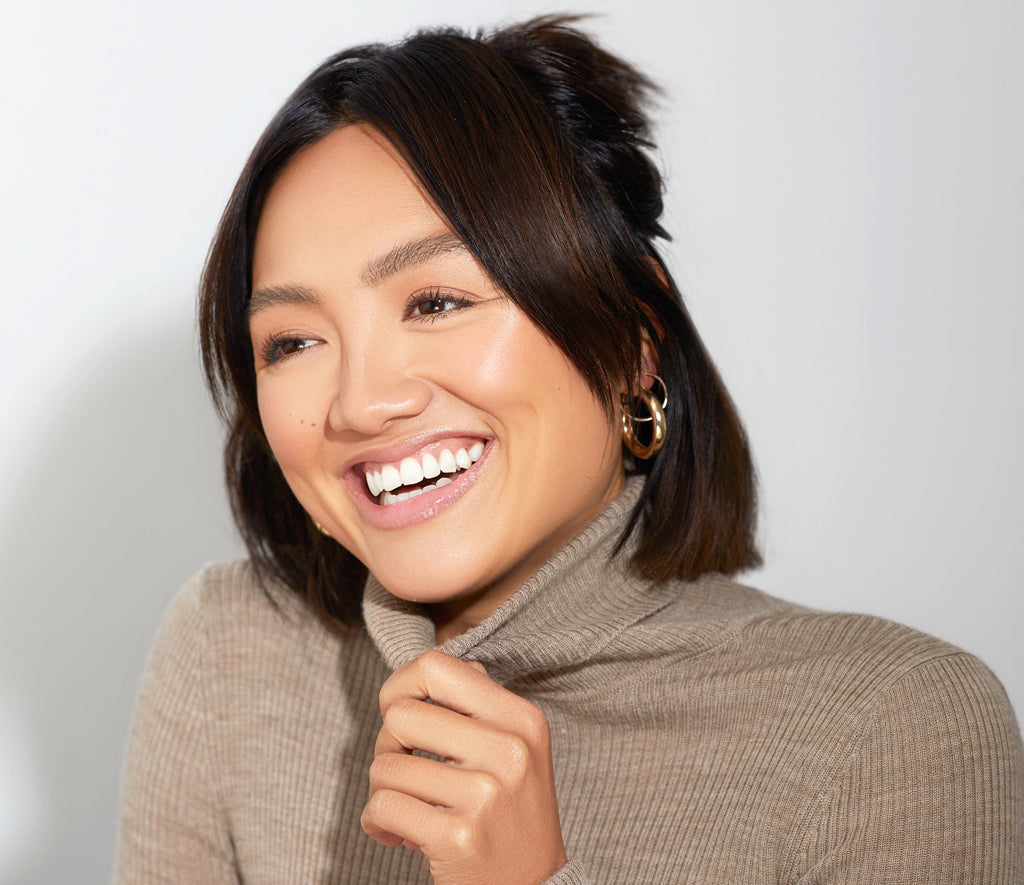 As a makeup artist working across fashion, editorial, television, and celebrity makeup - I have found it equally important to dedicate a looooot of time (and care!) to the canvas that I am working on; the skin. I get to work with a diverse range of skin types on a day-to-day basis, and I've picked up plenty of tricks for nailing flawless skin every time. Tricks that Go-To has begged politely asked me to share with YOU.
So, here are my essential steps I always use before, during, and after makeup application to get skin just right.
Before:
First things first, skin prep is non-negotiable. Prepping the skin provides maximum benefits for makeup application. It helps makeup settle and glide evenly onto the skin as well as gives me an understanding of the skin type I am working with.
Cleanse: I always cleanse the skin. Even when my client has no makeup on. This helps remove any impurities such as dirt, grime, or sometimes last night's mascara/lash glue (pet peeve) etc. A cult favourite I love using is Bioderma Sensibio H2O Micellar Water, it is gentle and great for all skin types including sensitive skin.
Softening toner: Understanding skin texture is key! I soak cotton pads with a softening lotion/toner and gently press against any visible dry areas for about 10 seconds, to help soften and lift away any dead skin cells. Swipe and VOILA! NARS Multi Action Hydrating Toner is so underrated and great at reviving the skin, leaving it smooth and radiant.
Moisturise: Whether it's a lightweight gel, balm, oil, or a strobe cream, it's important to moisturise (even on oily skin!) This helps prevent and restores the skin from dehydration. I like to use a few drops of Face Hero for an extra skin boost!
In between:
Layers, layers, layers. I always build on products as I go. And misting in particular is my face-saver!
Mists provide extra hydration, of course, but they can also give you the desired matte or dewy finish (depending on what you like). I get quite strategic with my choice of misting products; Glow Recipe Watermelon Mist on the side of face for a dewy finish (this guy smells AH-MAZING!), Urban Decay All Nighter Ultra Matte Makeup Setting Spray through the t-zone (an area that often gets oily) for a matte finish, or Dr Jart Cicapair Facial Calming Mist for something calming and refreshing. Whatever the skin type; I got the goods! (A minimum of 3 mist products is what you would find in my makeup kit at the one time.)
After:
I'm such a sucker for skin care and like to go that extra mile. Once I've finished makeup on the face, I move onto something I feel often gets neglected - the body! I conceal any blemishes and marinate the body with Exceptionoil (I'm obsessed with this goodie!) specifically on the décolletage, legs, arms, cuticles basically any skin exposed areas (because makeup does not stop at the face). It gives an instant glow boost, leaving the skin well-buttered and red-carpet-ready. I'm all about bringing out the celebrity from within.