10 Real Skin Party Reviews
Less than 3 minutes / November 13, 2020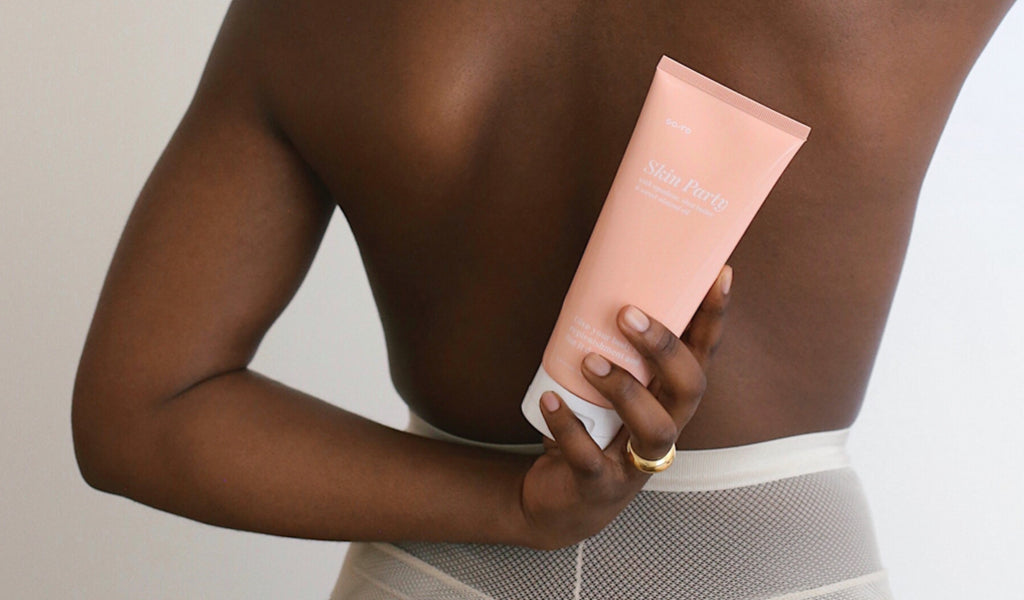 In case you missed the diamond-encrusted blimp we sent out when launching our super lush body lotion named Skin Party (um, where were you?), we wanted to follow up with some Genuine Thoughts from avid Party People in case you're tossing up what Go-To products to add to cart next.
Here's what they said:
Bree Grant
"Skin Party is the new skincare product that my boyfriend and I fight over (the minute it empties I'm having to buy a second bottle to keep him off my back).
It's so deeply hydrating. It lasts all day (and night). It smells SO damn good!
Honestly, it made me wanna jump into bed with fresh, clean sheets, hair-free (moisturised) legs and roll around a little. Some would call that a party, no?"
Jazba Singh
"It is AH-mazing, so smooth and creamy, without any sticky after feels! My favourite thing about it would be the texture; it's rich, but glides over the skin and sinks in so quickly.
I use it right after a shower, smoothing it over limbs while my skin is still a bit damp, and it just locks the hydration in. I can confidently say it definitely made me want to party in a short dress to show off my silky skin (in a humble way of course)."
Sarah Davidson
"Skin Party is a luscious, luxurious, life elixir for the skin. It contains delightfully enriching oils (my FAVOURITE) but without leaving sticky or greasy residue on the surface. It smells HEAVENLY and especially after months of isolation, finally coaxed my legs back out of hibernation."
Serena Wyllie
"Super hydrating without leaving any extra stickiness. It's delicious! Irresistible! Bursting with moisture! And the scent is just, heaven."
Bianca Hill
"Right after I pop out of the shower, while my skin is still a bit damp, I apply this mixed into my tanning drops and it is *chef's kiss*. Pure luxury.
It smells like I just left my favourite spa and has my dry body feeling like it slept on a cloud of hydration. It makes my skin want to party through the night and go to a beach party through the day."
Sarah Tarca
"It's deliciously lightweight but delivers the hydration of one of those thick, buttery monsters. The smell is a delightful nose tickle but not heavily scented (which would be an absolute no from me), and it actually works.
I use Skin Party post-shower every single day. I'm lush like that. In the wise words of the legendary seer, Britney Spears "Gimme gimme more, gimme more, gimme gimme more."
All Bases Covered
"We describe Skin Party as the perfect body moisturiser for someone who loves a morning shower but also needs to put pants on quickly afterward haha. It absorbs quickly and leaves a beautiful sheen. It's great for summer as it's not sticky at all but is lovely and hydrating."

Laetitia Pelch
"Rich, hydrating, fast absorbing. The efficiency of hand cream in a beautiful body lotion. I apply it just after the shower as the last step of my self-care routine. Also: THE SMELL! Can we have the perfume of this as well?"
Ruchi Page
"Skin party is a best friend. The kind that doesn't let you down, cares for you when you can't be bothered and is the reason for your glow.
The texture alone is a standout. It melts onto the skin with ease and without any sticky or tacky finish, the skin is hydrated and buttery smooth.
My favourite time to indulge in Skin Party is fresh out of the shower either at night or in the morning. And you know very well every time I apply it I'm imagining my entrance into a club. So, yes, partying will be craved upon application."
Yads Cauchi
"Using Skin Party leaves skin super hydrated, nourished, and smooth, like dolphin skin. Also: The way it glides on and instantaneously sinks in...at the same time is witchcraft. (Or should I say dolphincraft?) I love it in the morning because it's one of very few moisturisers you can use and then put jeans on straight after. Mind blown."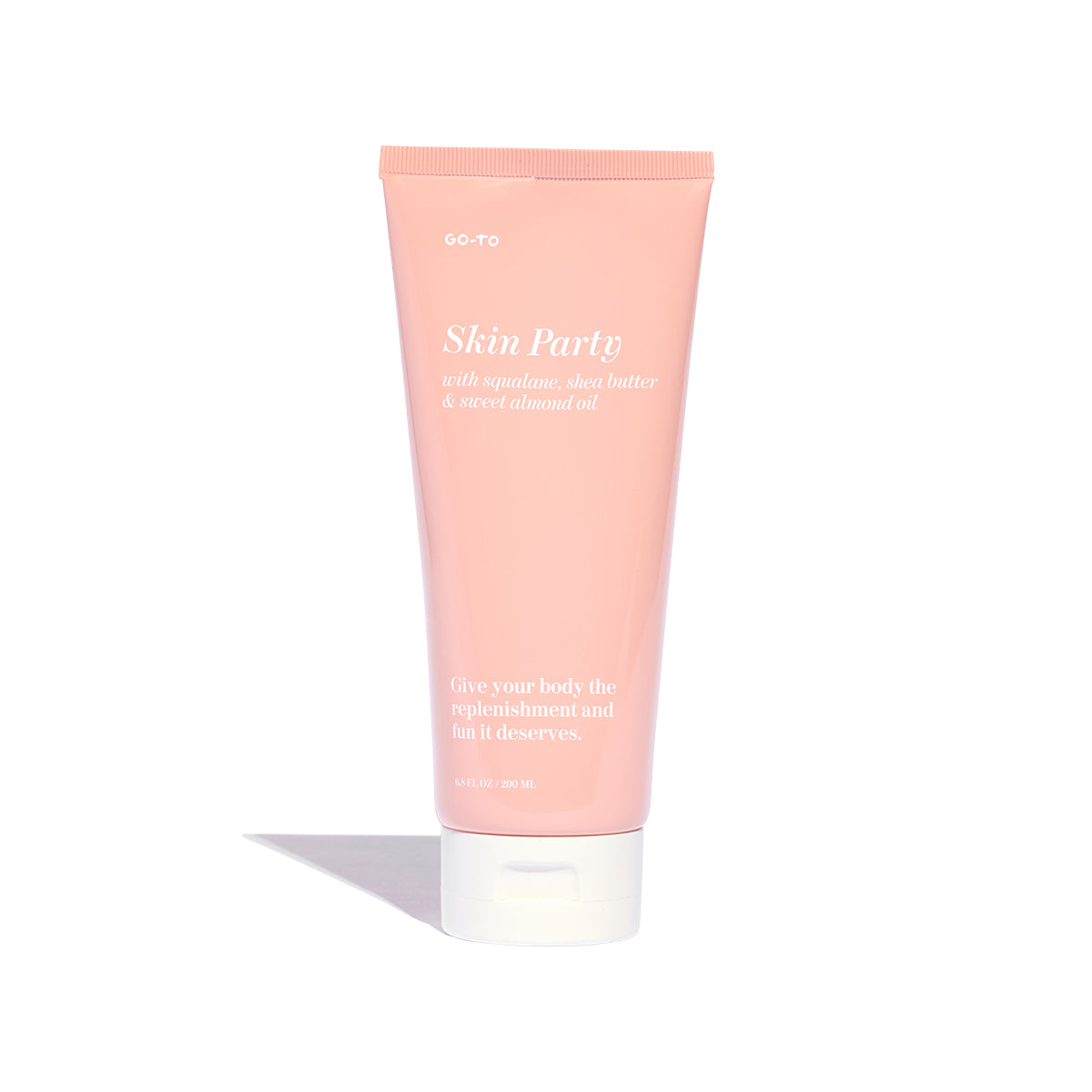 200 ML / 6.76 FL OZ
A hydrating body lotion that keeps skin soft, smooth, and happy. Never sticky, never greasy. And it smells gooooood.