Party Makeup Removal
Less than 3 minutes / December 20, 2019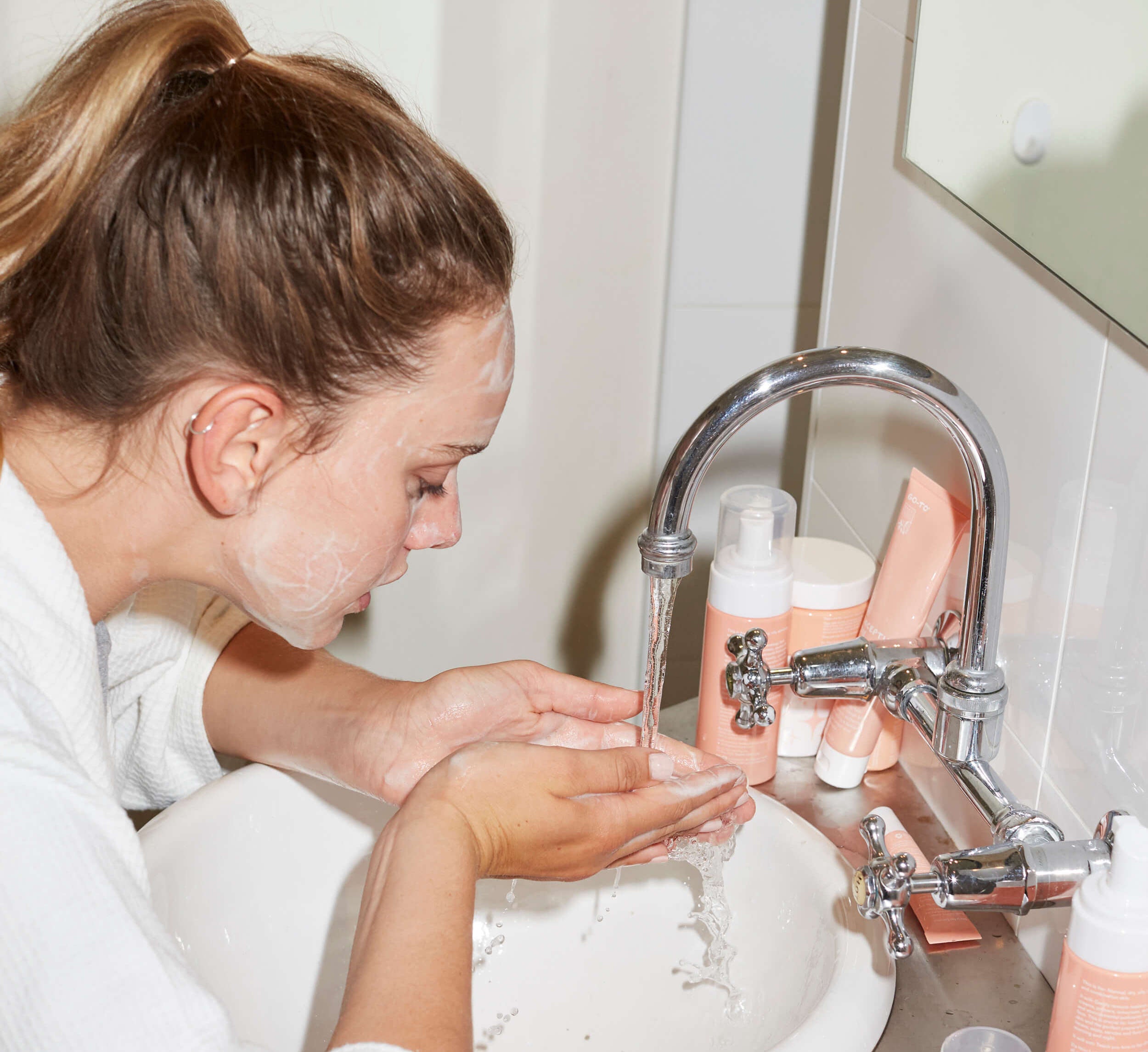 If there's one thing we know about party season it's that fruit cake is by far the worst dessert. But also: Most people aren't taking their makeup properly – if at all – at the end of the night.
And, look, we get it. Cleansing your face feels less like self-care and more like a chore after a big night out and 15 or so margaritas.
We've pulled together an accelerated skin care routine for you. And boy, we do mean accelerated. There are only two parts = no excuses.
Part One: Remove!
Wearing glitter makeup? Fun! Before you do anything else, grab a piece of sticky tape and remove some of its tack. Then, very gently, use the sticky side to lift the glitter particles without making a mess. Repeat if needed.
Once your glitter's gone grab your Makeup Remover Of Choice. (Not face wipes, they're not thorough enough.) Oil cleansers are particularly good for this bit because they are specifically designed to lift makeup (even waterproof eye stuff and long-wear lip products), excess oil, and grime. They also nourish as they remove; ideal if you've been drinking alcohol and your skin's zapped of moisture. Massage it into your skin for one minute and rinse off with a face/muslin cloth and lukewarm water.
If your skin feels good and clean at this point, move onto the next part.
But feel like your skin needs it, and if you have it in you, cleanse again. This time with a water-based cleanser. Again, massage in for one minute, and rinse.
Part Two: Replenish!
This is not the time for tricky serum layering or a complex multi-masking situation. This is the time for an all-in-one, multi-purpose product that will do it all in one hit.
And if we may be so gross and biased for a second, Face Hero is sensational for this. It nourishes, hydrates, soothes, and replenishes skin all at once. Apply five or so drops and massage into your face, neck, and chest.
That's it! That's actually it. The whole thing should take you five minutes at the very most, and will make tomorrow morning like, 50 times less painful.