A Makeup Artist's Guide To Party Makeup
Less than 3 minutes / December 22, 2020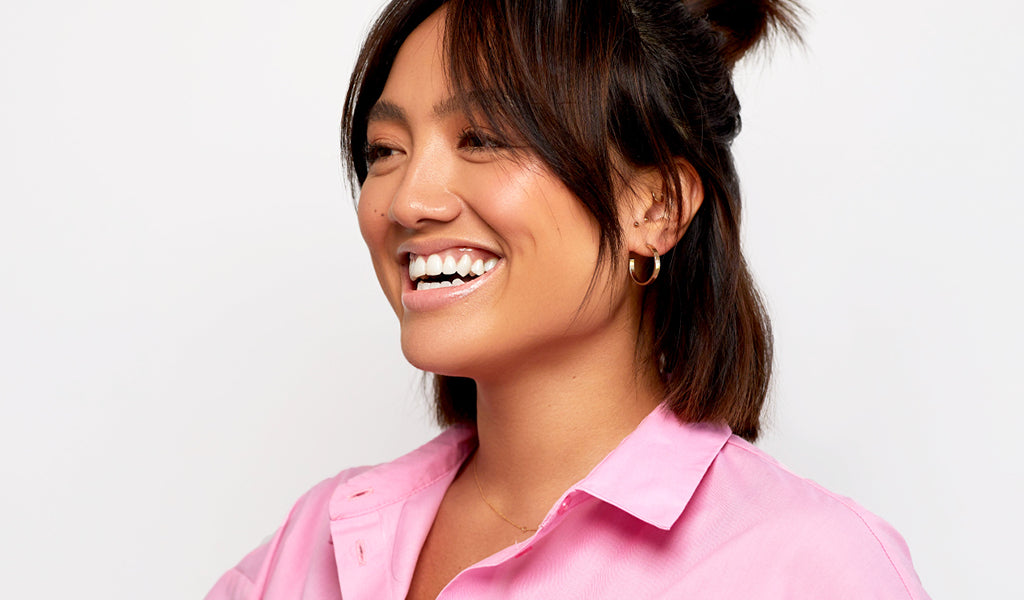 As with literally everything in this shitshow of a year 2020, NYE looks a little different this year. But staying in doesn't mean you can't get dressed up, do some fancy Instagrammable Makeup, and celebrate the start of a (hopefully much better) new year. You can! You must! And with the help of makeup wizard, Yen Hoang, you will.
Here are Yen's secrets to nailing five classic Party Makeup Looks all on your own.
Winged Liner
"Use an angle brush to mark your desired wing placement with - and this is important - both of your eyes open and looking straight into the mirror. Now the hard part has been done, all that needs doing is connecting the wing with your lash line and you're done!"
A Bold Lip
"Use a lip pencil to fill in the entire lips before applying lipstick for longevity. Not only does this help define and shape the lips, but if your lipstick was to wear off then you still have a base colour. (I've got your back.)
And if you want extra EXTRA longevity: Place a tissue over your lips and apply translucent loose powder on top and it won't budge."

Smokey Eyes
"A smokey eye can be messy! So always start with eye makeup first as there may (probably will) be eyeshadow fall out, and starting there means you won't ruin that ah-mazing skin you have been working hard on. Once you've nailed your shadow, you can continue onto the rest of the makeup.
Extra Tip: Apply eye masks under eyes for the fall out to catch on and hydrate your eyes at the same time. Double win!"
False Lashes
"Before applying lashes, you've got to allow the lash glue to get tacky for roughly 30 seconds. This will make it far easier for your falsies to stick effortlessly to your lashes. If you find your falsies are slipping around, don't stress, just let the glue dry a tad longer and try again.
When you're applying your lashes, try holding a mirror below your face and looking down into the mirror. This will give you a clearer view of your natural lash line for easy and precise application."
Bright Blush
"Bright colour blushes can be quite daunting so try opting for a cream blush formula. These tend to be easier to blend, melt beautifully onto the skin, and let you gradually build colour to the desired intensity.
Or! If you prefer a powder blush, just make sure to tap off excess product from the brush before applying to cheeks, and build slowly."