How Zoë Foster Blake uses Bad Dream Buster
"My five-year old has taken complete ownership of Bad Dream Buster. He insists on his ritual every night, just as I go to turn out the lights, of spritzing all the 'monster' areas in the bedroom he shares with his little sister. So, over both their beds, under his bed, in the cupboard, and across the window, cos we all know that's how the dang beasts get in."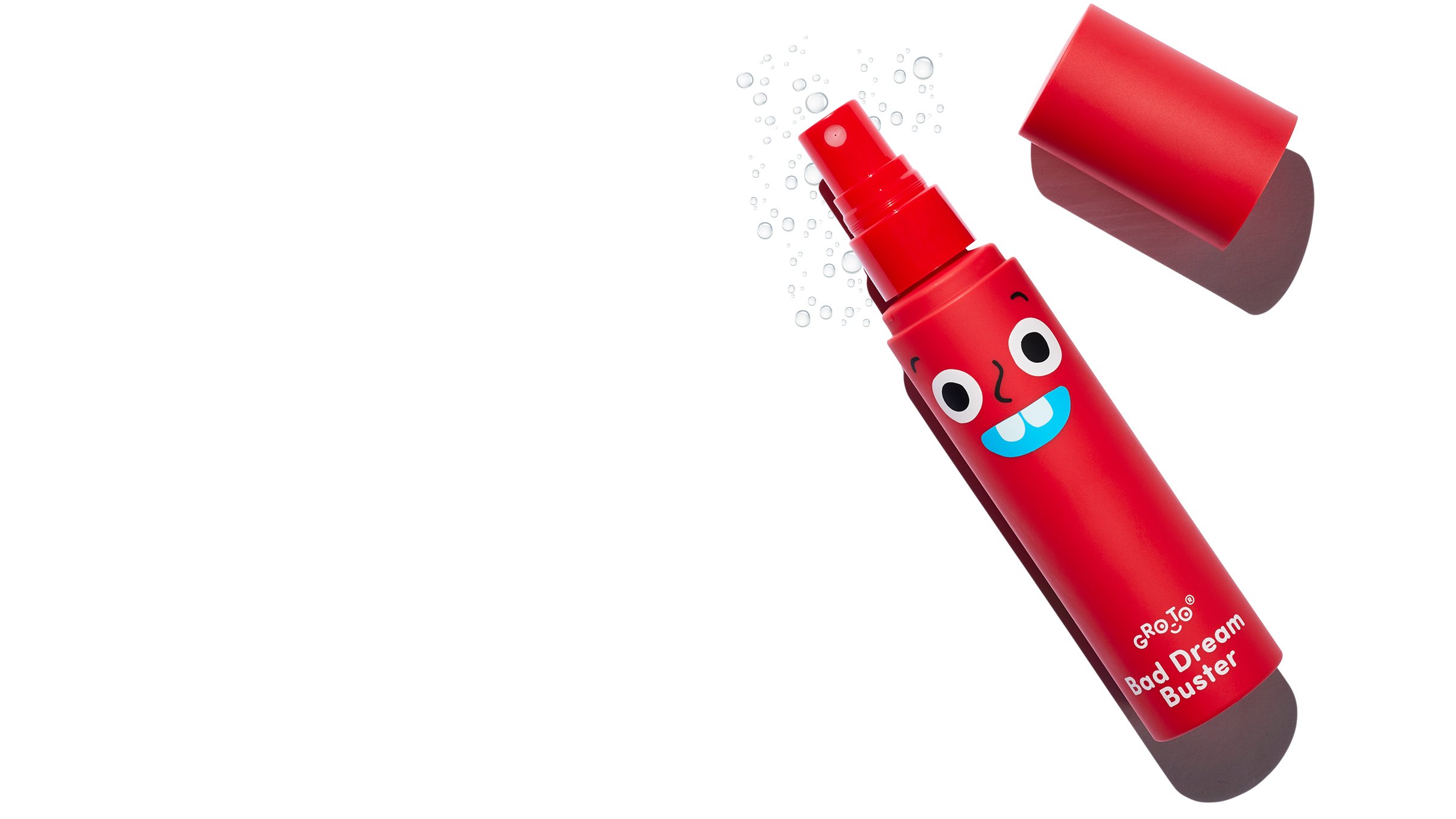 Reduce Reuse Recycle
100% post-consumer recycled polyethylene terephthalate plastic bottle
Pump made from 100% virgin materia
100% virgin polypropylene plastic lid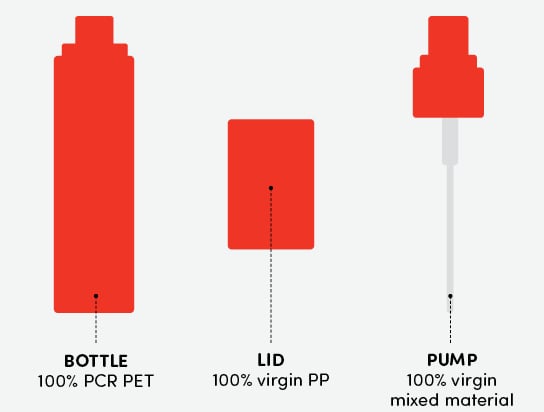 Help your kid overcome their fears (and sleep in their own bed).
Monsters. Are. Everywhere. Just ask your four-year-old... It's hard to watch your child spiral in irrational fear, but it can help your anxiety response to know that it's totally normal for your children to be afraid of the dark, the neighbour's dog or those suspicious green trolls under their bed. "Fear acts as a form of security or protection in both children and adults," explains Lysn psychologist Breanna Jayne Sada. "Without fear we would jump head-first into all sorts of danger. The body's fear response is designed to keep us safe."
READ MORE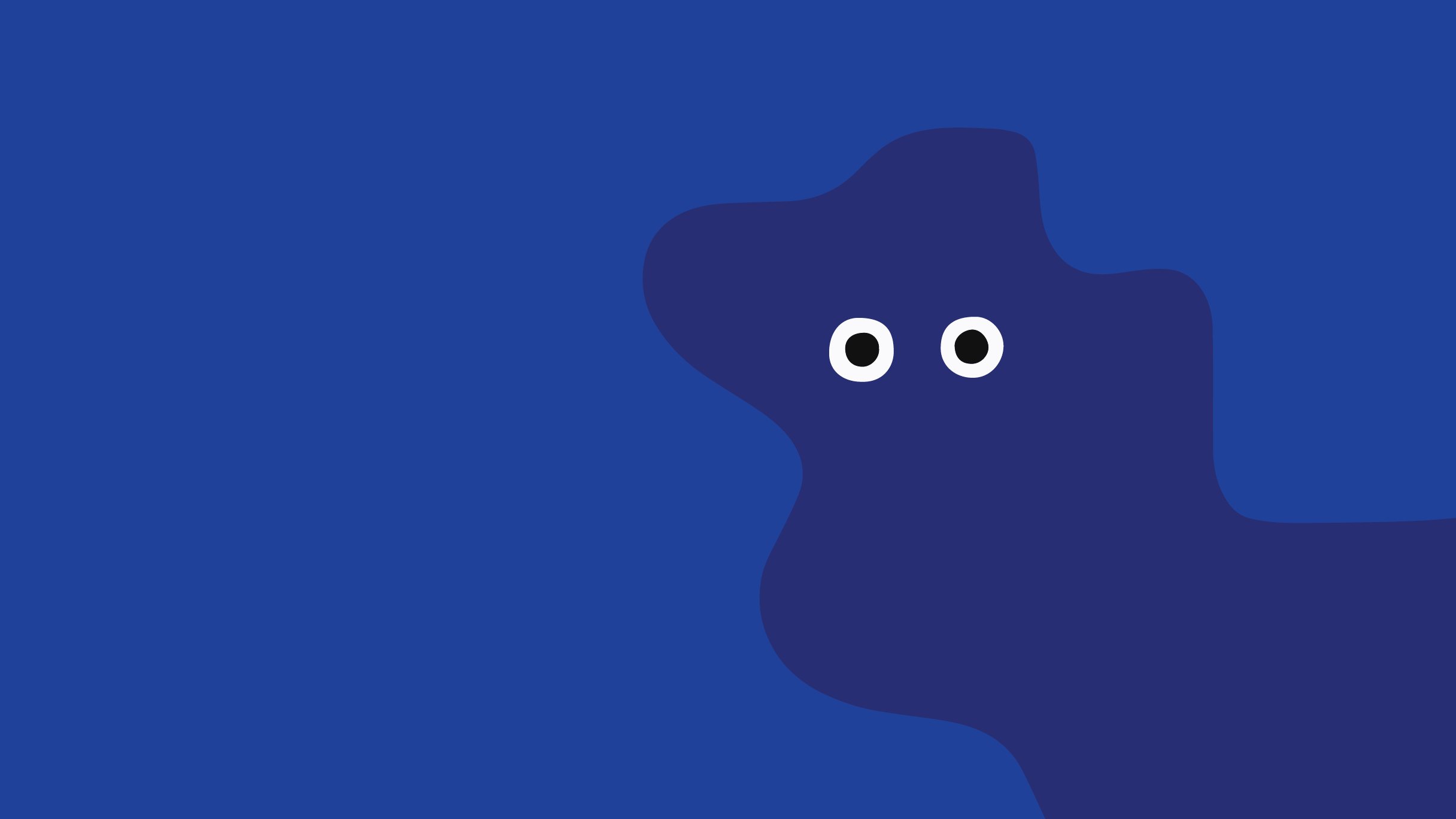 Scrolly molly, do we love Instagram
@grotoskincare
Total 5 star reviews: 157
Total 4 star reviews: 10
Total 3 star reviews: 4
Total 2 star reviews: 5
Total 1 star reviews: 4
93%
would recommend this product
A great gift

While not having had the opportunity to use this myself I have gifted it a number of times and have had great feedback from the new mums. They have liked that it is free of nasties and has a really nice fragrance. I'll keep giving it away!

How old is your little human?

0-3 years old

What did you like about this product?

Gentle,

Non-irritating,

Calming,

Smells nice

Sweetest smelling monster

My son loves giving his bedroom a little spritz of his Bad Dream Buster each night. He's actually named it Monty, Monty The Monster. It's become part of our nightly routine which after a hectic evening of dinner, play, teeth and bath, this is a nice way to signal that it's time to calm down.

How old is your little human?

4-6 years old

What did you like about this product?

Calming,

Smells nice

Fun for the kids

I took this with us when we went travelling for a month and the kids were sleeping in lots of different places and in different time zones! It definitely helped create a feeling of calm at bedtime.

AJ

How old is your little human?

4-6 years old

What did you like about this product?

Calming,

Non-sticky,

Non-irritating,

Smells nice

Bad Dream Buster

Smells like lavender and good dreams! We use this whenever our toddler is having a hard time going to sleep. It sprays perfectly, doesn't leave surfaces wet and smells great.

Daisy

Great for kids bed routine - not overpowering

This product is great all round, the price is fantastic, the size and packaging is perfect, My kids love the face on the bottle. It's the perfect amount of sleepiness smells to not be over powering and help the kids fall asleep. I also love you can now buy this in coles, it makes it super accessible to repurchase without waiting on shipping. 5/5 I love it! I've even been using it myself to help me go to sleep haha
Reviews Loaded
Reviews Added