Easy Summer Skincare Switches For A Clearer, Brighter Complexion
Less than 3 minutes / November 28, 2022
The question of how to change your skincare for summer doesn't have to be complicated or costly. However, while each season requires some adjustments (richer textures in winter, lightweight switches come spring), summer does demand (nicely!) some careful and smart coordination to prime skin for the temperatures ahead.
Why your skincare routine should change in summer
Sweat, heat, all that summer-related fun that you don't want to tell your parents or dermatologist about can play havoc with your skin. Consider that you'll also be slathering on sunscreen, dipping into the ocean, chlorinated pools, air conditioning, or likely all of the above in one day. Also, wrestling with humidity, the occasional downpour and sunburn.
In other words, summer is a recipe for stressed out skin; stress that can manifest in breakouts, dullness, dehydration, and even a damaged moisture barrier. In short, summer skincare requires an arsenal well equipped to deal with harsher elements, tricky weather and too much fun is essential.
Product and ingredients to reach for in summer
Summer calls for lightweight textures that perform in heat and humidity, sink in fast and layer effectively. Reaching for nurturing and replenishing products is also a non-negotiable (think of your moisture barrier!). Pick up hydrating, antioxidant-rich serums (think: vitamin c, hyaluronic acid, niacinamide), mousse-like textures and masks that both detoxify and nourish.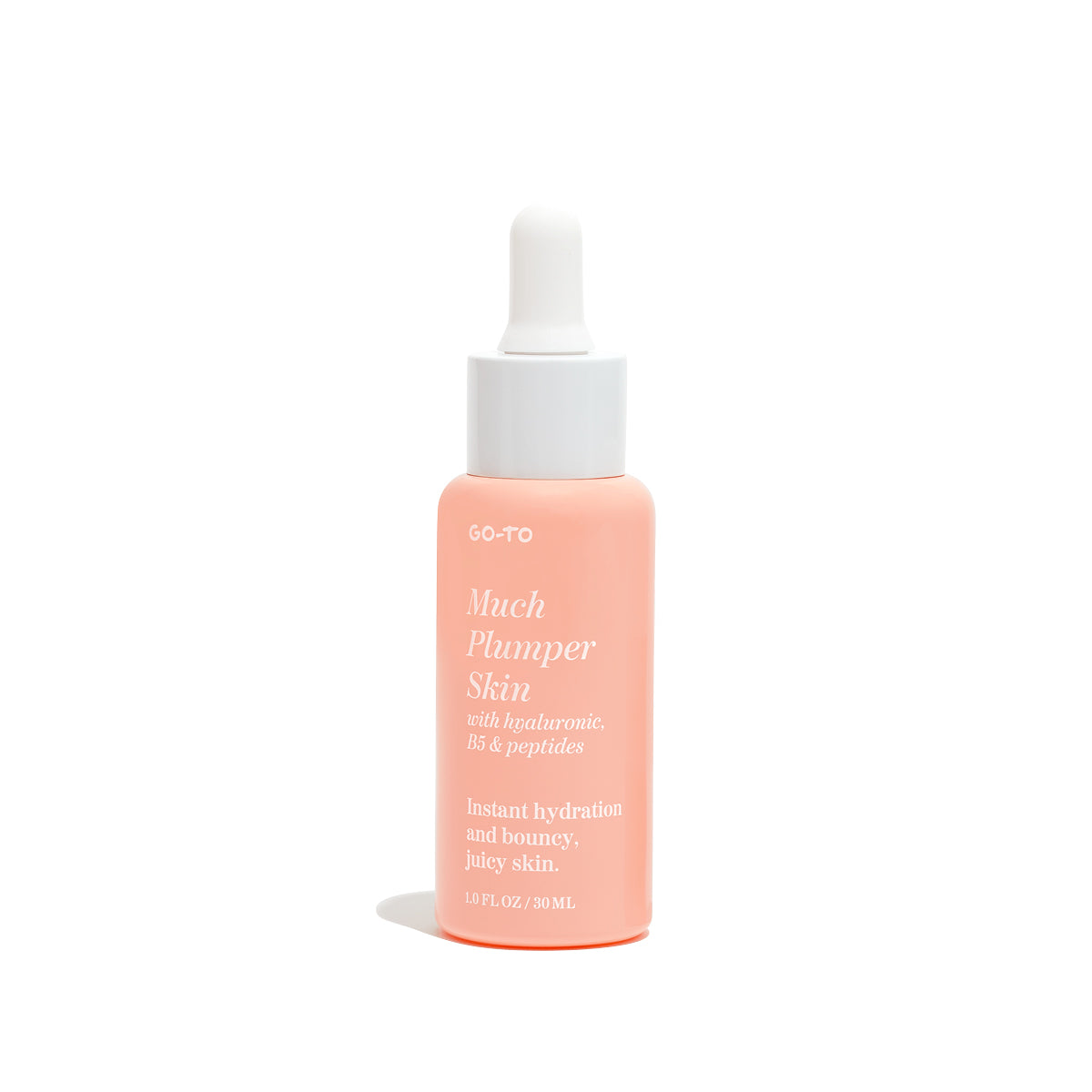 30ML / 1 FL OZ
What is it? A hydrating serum packed with peptides, provitamin B5 and four types of hyaluronic acid to expertly quench and plump your skin. Designed to deeply replenish even extremely dry or dehydrated skin, Much Plumper Skin boosts and seals in moisture levels, giving bouncy, radiant skin.
65ML / 2.2 FL OZ
A nourishing barrier repair mask, made specifically to rescue, soothe, and restore that beautiful face of yours, fast. The Repair Shop delivers soft, plump and radiant skin in just 10 minutes.
Five must-have skincare products for summer
Preparing your skin for fall

Hot Girl Summer can't last forever, and the arrival of fall—crisper air, pumpkin spiced everything—means Cold Girl Winter is just around the corner(ish). Slowly, giving skin time to adjust, work in lush creams and treatments to help nurture and repair skin post-summer. An oil-based cleanser like Fancy Face can help combat dehydrated skin while delivering skin-strengthening vitamins, antioxidants and essential fatty acids. Sunscreen is non-negotiable at all times. No ifs, ands, or buts about it.